First Cut
Cobra LTDx drivers: What you need to know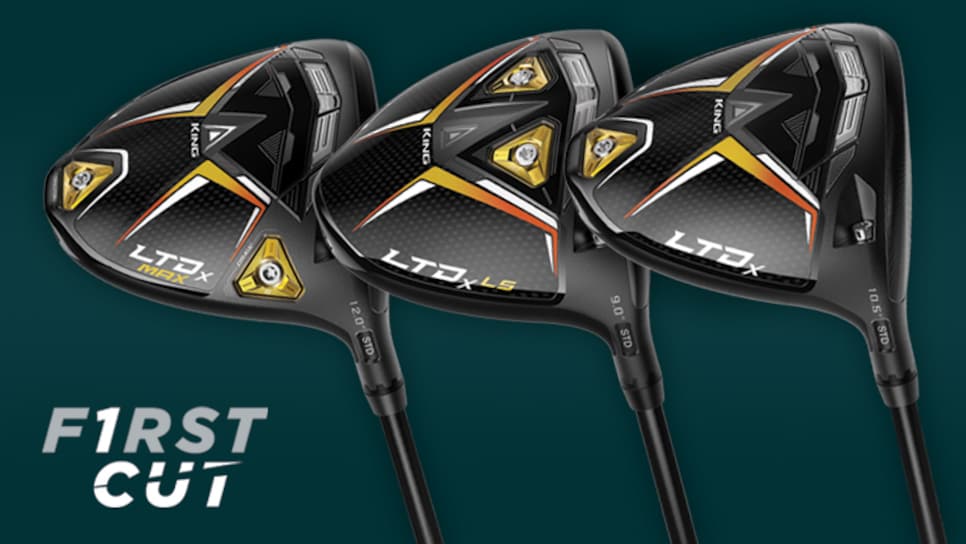 WHAT YOU NEED TO KNOW: The three Cobra LTDx drivers—LTDx, LTDx LS, LTDx Max—continue the company's push to mix varying degrees of front-loaded weight to lower the center of gravity with varying degrees and locations of perimeter weighting to add forgiveness as needed for three distinct classes of players. Those groups are elite players looking for ball speed, ultra low-spin and workability (LTDx LS); average players looking for maximum off-center hit forgiveness or slice correction (LTDx Max); and a third model that may provide the best combination of forgiveness, low-spin and ball speed through balancing both front weight and rear weighting (LTDx).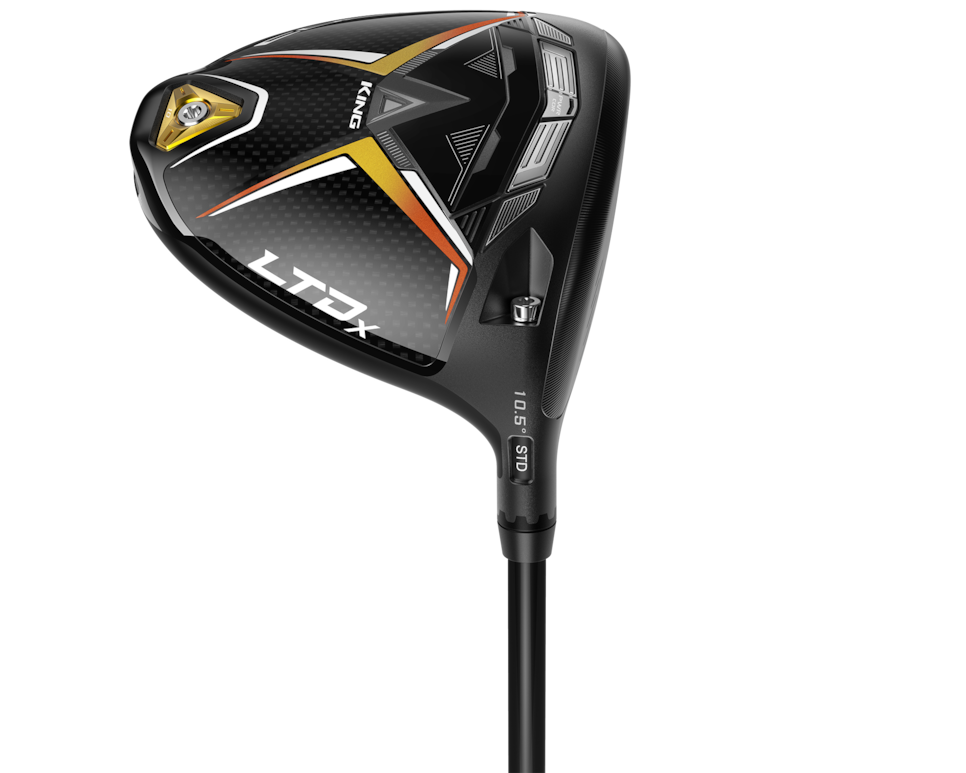 PRICE: $500. Available at retail Feb. 11.
THE DEEP DIVE: Cobra has long pushed the idea of lowering the center of gravity on its drivers. It's a concept called CGna, a reference to positioning the CG low enough to line up with the neutral axis. The neutral axis is the theoretical line running perpendicular through the center of the face. The vast majority of drivers have a center of gravity several millimeters above this line, but Cobra pointed to its first LTD driver almost seven years ago as being the first to have "zero CGna," or a CG lined up perfectly on that neutral axis. That produces low spin with high ball speed because of the more direct energy transfer at impact.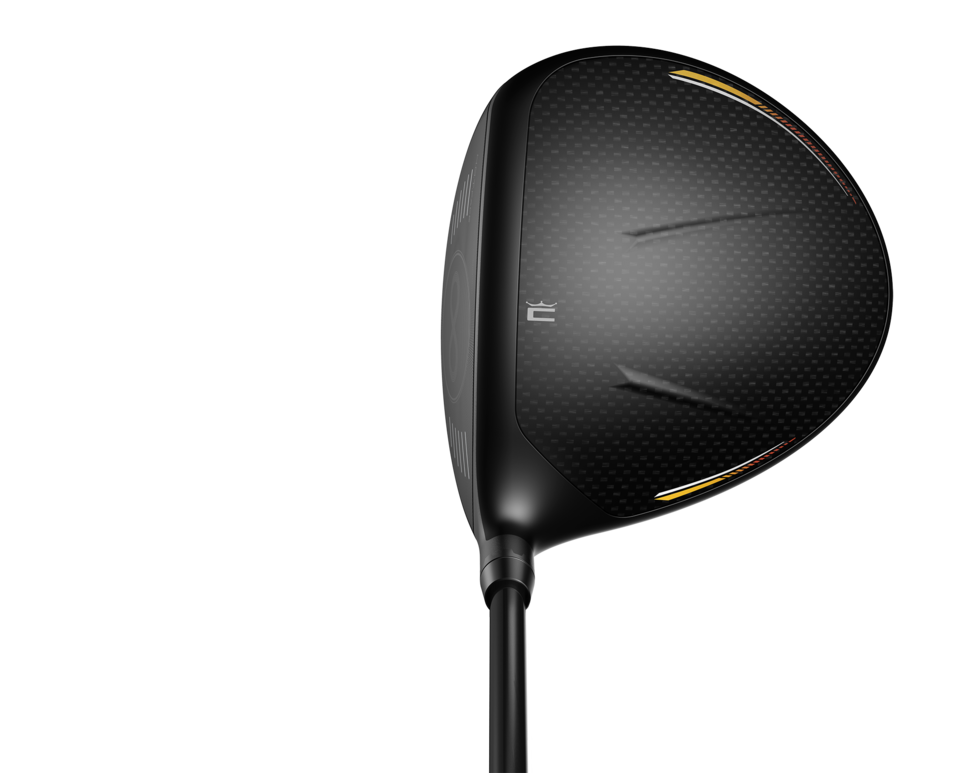 The problem with those drivers is that there's more to drivers than on-center hit performance. For most golfers, there are a lot of mis-hits. But in pushing all that discretionary weight as low and forward as possible, it left none to distribute to the perimeter to make it as forgiving as possible. Forgiveness, otherwise known as moment of inertia (resistance to twisting on off-center hits), is, of course, what most golfers need the most. Cobra points to its testing that showed how a driver with an MOI like the old LTD (around 4,500 grams/centimeters squared) compared to a driver like the new LTDx with an MOI over 5,000 would rotate open almost 19 degrees on a one-inch toe hit. The higher MOI LTDx would only rotate open about 12 degrees, indicating straighter shots and less lost energy on that kind of a mis-hit.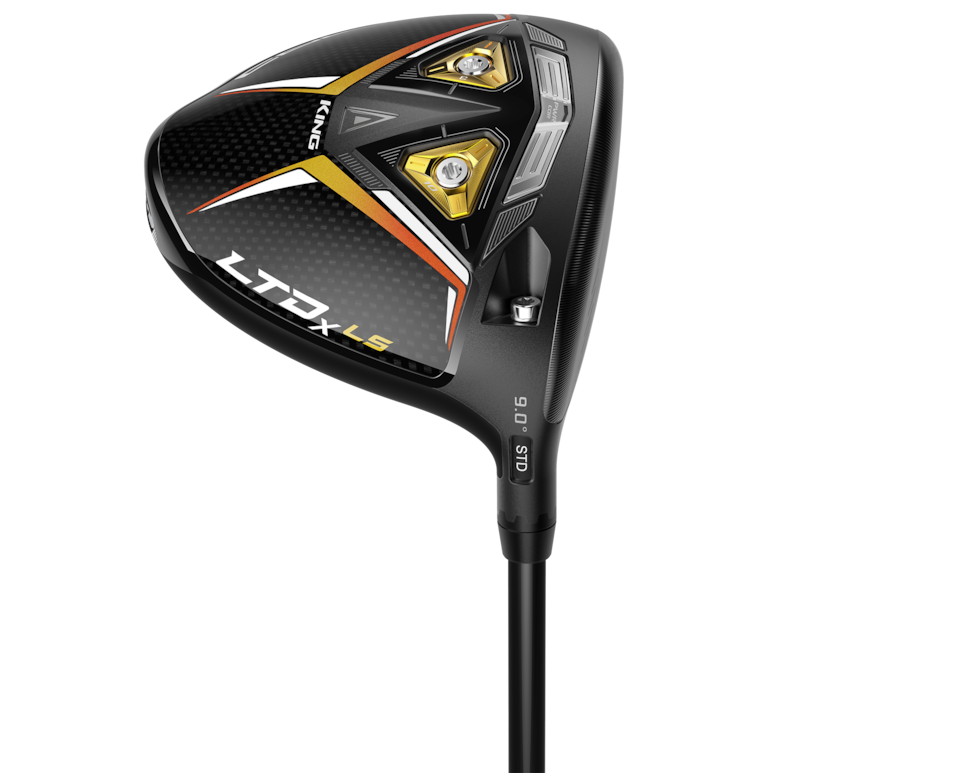 The company's engineers have spent the last few years refining that idea and pursuing stability in various forms, but the new trio of drivers—LTDx, LTDx LS, and LTDx Max—offer three solutions that incorporate an extremely low CGna with higher and in some cases very high MOI, or forgiveness. The LTDx might be the best example of this, said Tom Olsavsky, Cobra's vice president of research and development.
"We consider it a unicorn in the world of club design, something that hasn't been done before," he said. "This is a driver delivering low spin and ball speed, but in a larger more extreme head shape. In this case, it's extremely forgiving with an MOI above 5,000, plus a zero CGna.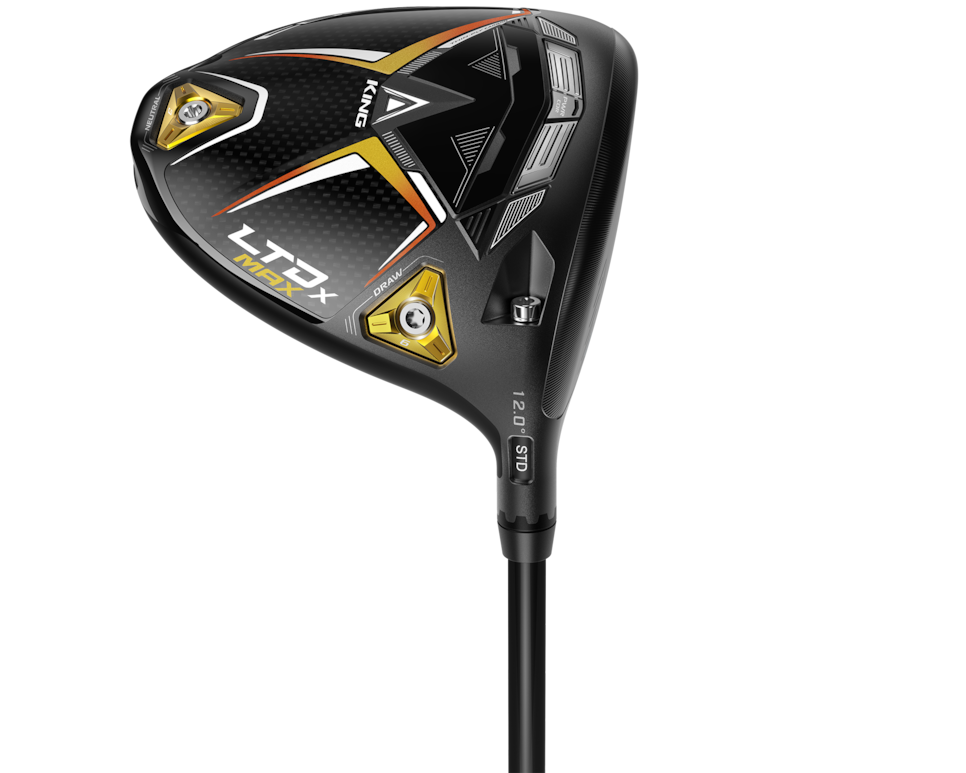 "If you can lower that CGna, you can get better launch conditions. Better speed, higher launch, less spin. This is the one people want."
Cobra's companion drivers to the LTDx target two groups that need the driver to do distinctly different things, or in some cases not do them. The LTDx LS is aimed at elite golfers with higher speeds. It has a lower MOI compared to the highly stable LTDx, but its more traditional, less-stretched shape, pushes most of the head's discretionary weight forward. A full 32 grams of a possible 33.5 grams are slid to the front of the sole's center. That includes two front heel and toe weight ports in the sole that house 3- and 10-gram weights that can be flipped to either side. By contrast, the LTDx balances a 19-gram front mass (also seen on the LTDx LS, more on that in a minute) with 15.5 grams in a central rear sole weight that adds forgiveness.
Meanwhile, the LTDx Max is at the other extreme from the LTDx LS. Its front mass is just 12 grams, which frees up another 13 grams to be divided between 10- and 3-gram weights. Those weights fit in ports in the extreme central rear perimeter and low in the heel. Put the heavy weight back and you have the company's highest forgiving driver, while if the heavy weight is in the heel port it makes for a greater draw effect than last year's Radspeed XD driver.
Each model maintains a low CG because of that unique front mass structure. (According to Olsavsky, all the models in all their weight settings are within a millimeter of the neutral axis.) The internal piece, "PWR-COR" in Cobra terms, combines an internal stainless steel weight that's fastened by screws to an external steel weight. Unlike past front weighting systems like on the Radspeed models last year, this setup is designed to create more room for the face to flex for better ball speed and distance on low-face impacts.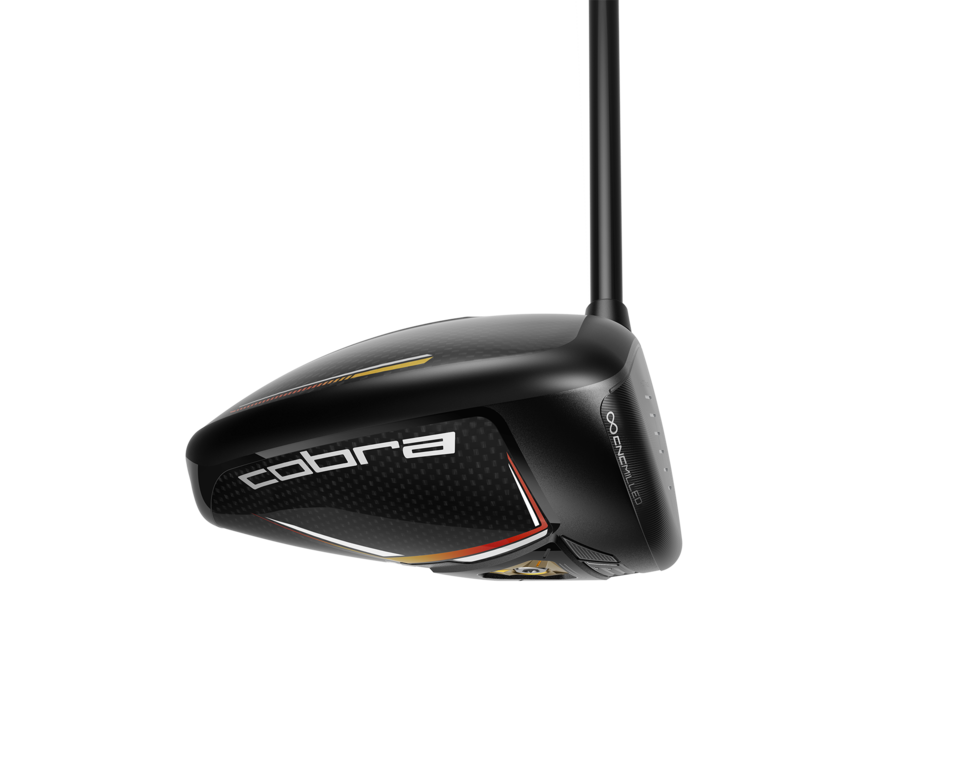 "What we have now is a much wider range that lets us reach more players," Olsavsky said, noting that the LS version (above) is more forward than past models while the standard LTDx (below) really captures all of the good things of a more forgiving driver and a low-spin driver. "It's not moving CG back to get forgiveness, its's moving CG forward while maintaining MOI. That's really the trick. It's all about the weighting in the head. Let's not give up any speed or distance but also not give up any forgiveness."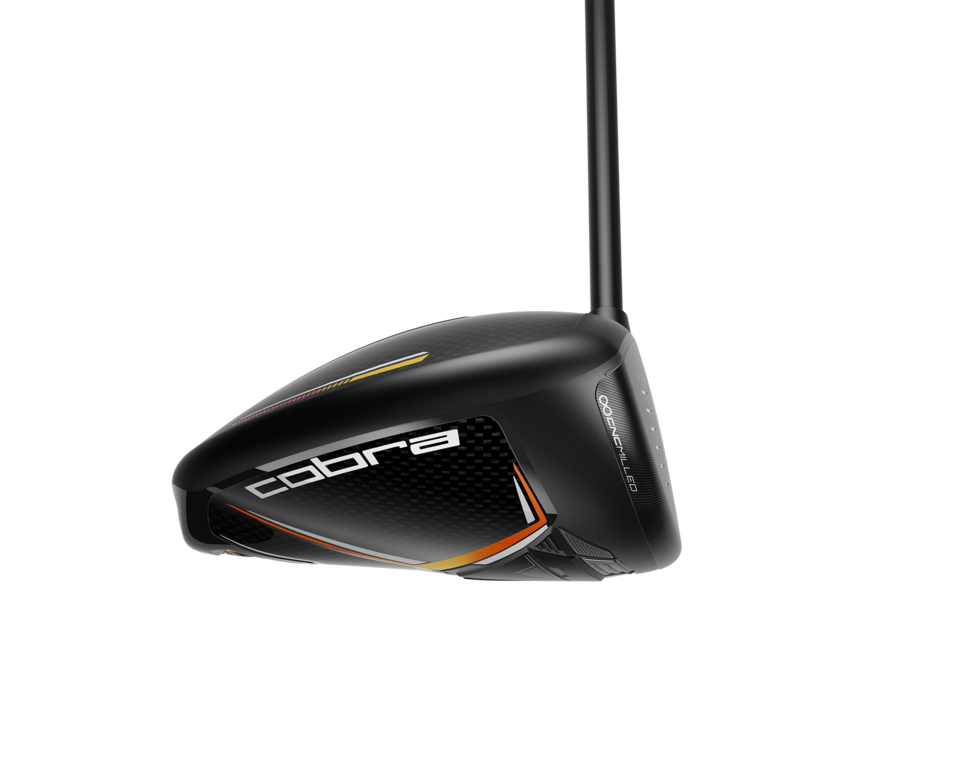 The keys to that discretionary weight is a new approach to the use of carbon composite in the body for the Cobra team, too. Rather than two sections that wrapped around a middle T-bar of titanium on the crown (as in past models like last year's Radspeed), the LTDx family of drivers use a large and light crown panel, with a broad sole panel supported by a titanium skeleton. That's 30 percent more carbon composite area than in last year's driver and 8-15 grams less titanium in the body, as well, depending on the model.
All that weight savings is certainly an intriguing approach, but not to be undervalued is a completely new face design. Where past Cobra drivers focused on a fairly simple thickened central part of the face and gradually thinning regions in the perimeter (that was first introduced 10 years ago), the new design optimizes the topology of 15 separate sections of the face individually. The precise thicknesses came by way of artificial intelligence and machine learning platforms. It's a better way to improve off-center ball speeds, Olsavsky said, because past versions would have to sacrifice center hit speed if an off-center region got over the spring-like effect limit. Now, the face performs better on the USGA's Characteristic Time (CT) test, he said.
"We said let's look at each of these 15 locations and optimize them both for reducing weight and maximizing CT," he said. "We were able to get some CT values across the face that are much tighter than what we've gotten in the past."
All the models incorporate Cobra's eight-way adjustable hosel that tweaks loft and face angle by plus/minus 1.5 degrees, as well as the CNC milled face to ensure exact curvature, face thickness and loft specifications. One change from past versions is the milling no longer extends over the topline to provide the look preferred by Cobra's tour staff, including Bryson DeChambeau, who put a version of the LTDx LS in play at the Sentry Tournament of Champions earlier this month.
In addition to the standard length of 45.5 inches, there is the option for a "tour length" build that's one-inch shorter. The LTDx Max is offered in women's and junior versions, the latter including a free shaft upgrade as youngsters grow.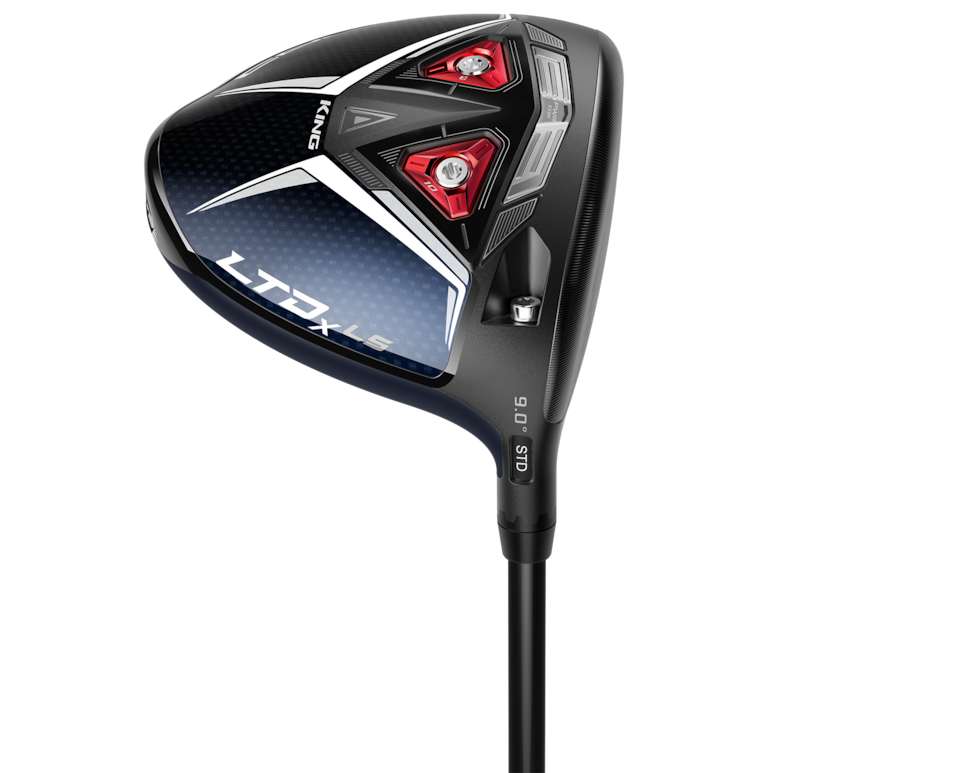 The LTDx and LTDx Max are available in three lofts (9, 10.5. 12 degrees), while the LTDx LS is offered in two lofts (9, 10.5 degrees). The drivers, which come in a choice of Satin Black/Gold Fusion or gloss Peacoat Blue/White trims, are scheduled to be at retail Feb. 11.