Equipment
Cobra F-Max woods, irons aim to bring the forgiving power of speed to average golfers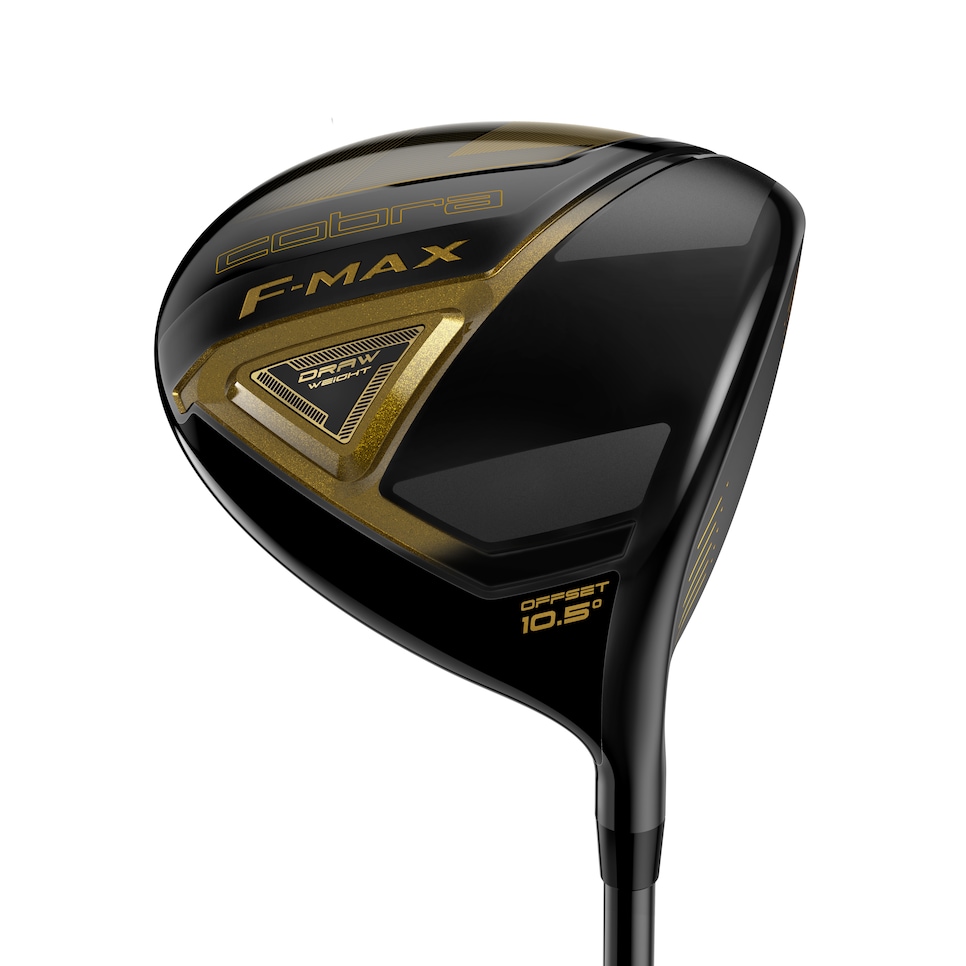 The new Cobra F-Max woods and irons seem built on the principle that making clubs larger and more forgiving isn't enough to truly help those players who gravitate toward super game-improvement irons.
This group, which includes moderate swing speed players, seniors and women, needs a different kind of forgiveness that starts by attacking their greatest weakness: speed.
"These players are struggling and want to have more consistency and distance and launch, and it's really the lack of speed that hurts them," said Jose Miraflor, vice president of marketing and product creation at Cobra. "So we thought about how do we create shafts, a club configuration, the way it's built, the grip, the swingweight all that to enable swing speed."
The Cobra F-Max woods and irons go about that mission with lighter shafts, larger grips and most notably lighter swingweights to better line up with where moderate swing speed average golfers are. Cobra's key focus was swing weight, which essentially is a measure of the effort to swing the clubhead where clubs on "E" end of the scale feel extremely heavy and clubs on the "C" end of the scale feel light. While tour players and better golfers routinely swing drivers and irons around a D3-D4 swingweight, the F-Max clubs will be D0 swingweights on the woods and irons for men and in the C3 range on the women's irons to provide more potential speed for these players.
What Cobra's team was careful to do was not simply get the F-Max clubs as light as materials would allow, said Tom Olsavsky, vice president of research and development for Cobra.
"When you're swinging the club and it doesn't feel right, you naturally slow down, whether it's too heavy or too light," he said. "Because you can't sense it and you don't accelerate it properly and you don't control it. And don't forget that getting too light there's also less collision mass. Because that's always the tradeoff. You've got swing speed and you've got collision energy."
F-Max woods The Cobra FMax driver attacks speed with a lightweight shaft in the low 50-gram range, more than 10 percent lighter than the shaft in its predecessor the Cobra Max. It comes in both straight neck and offset versions. Cobra's testing also revealed that a slightly oversized grip helped more players control the clubhead better for more consistency so the men's version of F-Max will feature midsize Lamkin 360 GEL grips and standard men's size grips on the women's versions.
The drivers, which features a forged titanium face, also utilize a center of gravity positioned toward the back and heel of the club. This promotes both stability on off-center hits and anti-slice bias.
"F-Max is just all about creating launch," Miraflor said. "This is about easy distance, easy up, easy straight."
The F-Max fairway woods and hybrids feature similar back-heel internal weighting, an offset hosel to encourage a square face at impact, and each utilizes a 455 high-strength steel face insert for improved face flexing and more distance.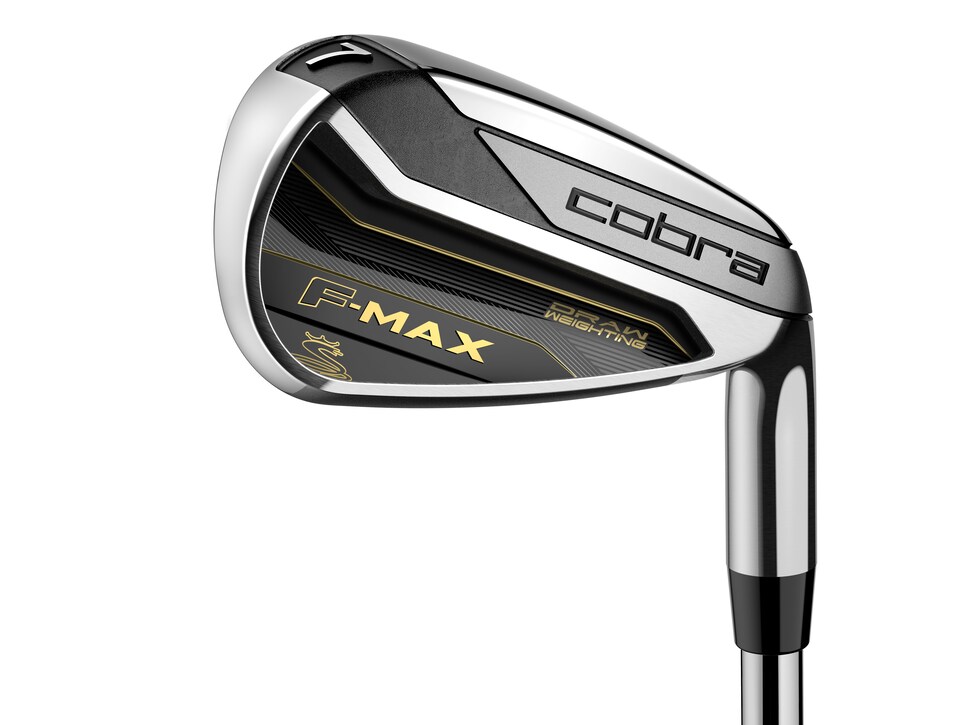 F-Max irons The Cobra F-Max irons employ many of the same speed-enhancing ideas found in the woods, including the lighter shafts, lighter swingweights and larger grips. The irons feature a lower profile design and adopt different constructions based on loft. The lower-lofted irons (4-iron through 7-iron) use a thinner-faced 17-4 stainless steel construction, while the short irons feature a softer 431 stainless steel to improve feel and control.
One subtle benefit in the F-Max irons design comes in the area of loft. While many other manufacturers have made long and middle iron lofts stronger and stronger, the F-Max irons actually will skew progressively higher to help these moderate swingers more easily achieve higher launch angles. For example the 4- through 6-iron will have 2 degrees more loft than on Cobra's F7 iron, while the 7- and 8-irons will have 0.5 degrees more loft.
The Cobra F-Max iron lineup, fueled by the success of recent tour winner (John Deere Classic), single-length advocate and Cobra staff player Bryson Dechambeau, also will add the first super game-improvement iron to be offered in a single-length option. The F-Max One Length will feature the weighting and length of the 7-iron through the set.
"All of our research suggests that one-length will benefit higher-handicap players more than skilled players," Olsavsky said. "The more consistency you bring them in setup and swing type, the more it's going to help the higher handicap. And we also think we'll continue to make more inroads on the wedges because of how it helps their setup."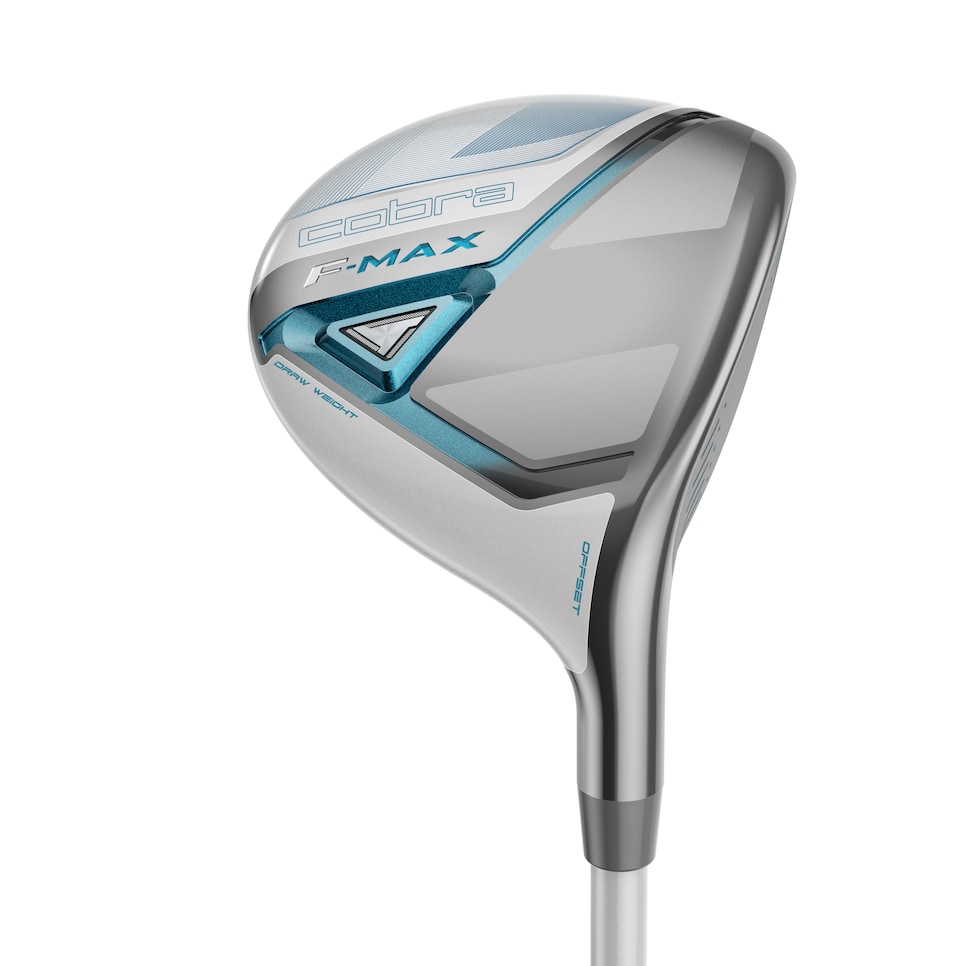 The Cobra F-Max driver ($300) will be offered in 9.5-, 10.5- and 11.5-degree lofts (15 degrees for women) in both straight neck and offset versions. The fairway woods ($200) come in 16-, 20- and 23-degree lofts (19, 23 and 27 for women), while the hybrids are offered in 19-, 22-, 25-, 28- and 31 degrees (23.5, 26.5, 29.5 and 32.5 degrees for women).
The Cobra F-Max iron sets include a seven-piece set in steel (5-iron through gap wedge, $600), a seven-piece set that includes two hybrids (4H, 5H, 6-iron through pitching wedge, $700) and a five-piece offering in F-Max One Length (6-iron through pitching wedge, $500).
All clubs will be in stores Aug. 18.