The Loop
Co-leader Patrick Rodgers looks to friends Justin Thomas, Jordan Spieth for motivation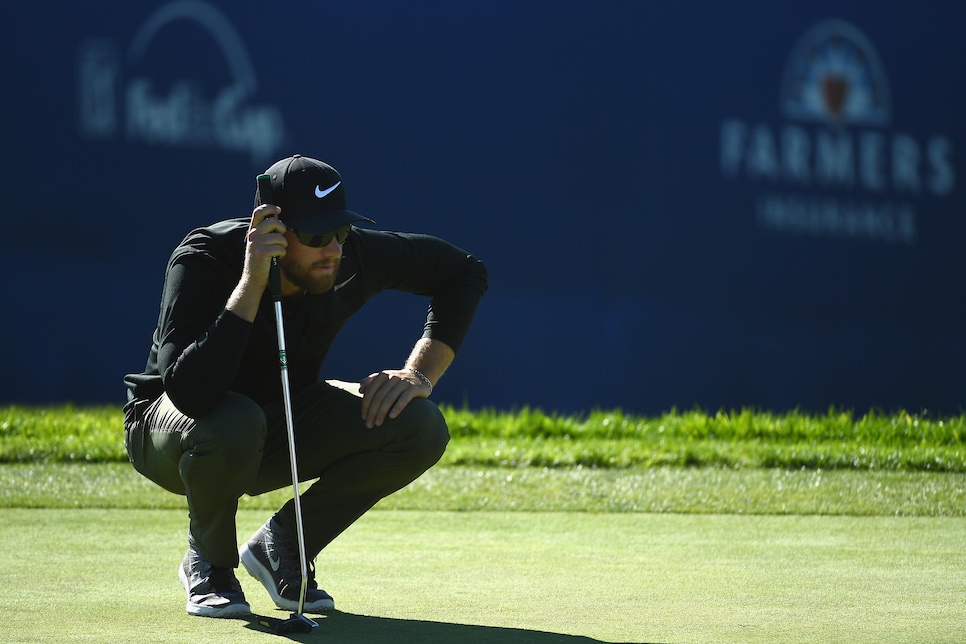 LA JOLLA, Calif. — The most likely to succeed from golf's talent-laden high school class of 2011 was anyone's guess at one time. Spieth? Thomas? Berger? Rodgers? Take your pick.
The first three already have won on the PGA Tour and Jordan Spieth and Justin Thomas are in the top 10 in the World Ranking.
Rodgers, meanwhile, has been the odd man out, despite sterling amateur and college credentials, including 11 victories at Stanford, equaling Tiger Woods' school record. And it bothers him.
"I can't sit here and say it hasn't been hard at times to see," he said here Saturday. "I mean, obviously these are my best friends, so I'm happy every time they have success. But on a personal level, those are the guys that I've always competed with and so it definitely tests my patience to see them have success and it's incredibly motivating.
"So maybe seeing Justin play so well here to start the year has motivated a couple of us to get it in gear and get up there with a chance to win."
Rodgers, 23, has that chance to win on Sunday. He shot a five-under par 67 on the South Course at Torrey Pines in the third round of the Farmers Insurance Open and is tied with defending champion Brandt Snedeker for the lead.
Rodgers, in his third season on the PGA Tour, tied for second in the Wells Fargo Championship in 2015 and tied for third in the Travelers Championship last year. But Spieth has won eight times, including two majors, and Thomas has won four times, including the SBS Tournament of Champions and Sony Open in Hawaii back-to-back earlier this month.
"You're always looking for a little nugget to keep pushing you to work hard and practice hard and develop the areas of your game that are weak," Rodgers said. "It just kind of gives you that extra push knowing that one of my best friends is having unparalleled success out here on tour right now. I'm super happy for him, but I want to be in that mix, too."