CME Group Tour Championship
LPGA Tour Championship getting huge purse increase for 2024, including winner's check of $4 million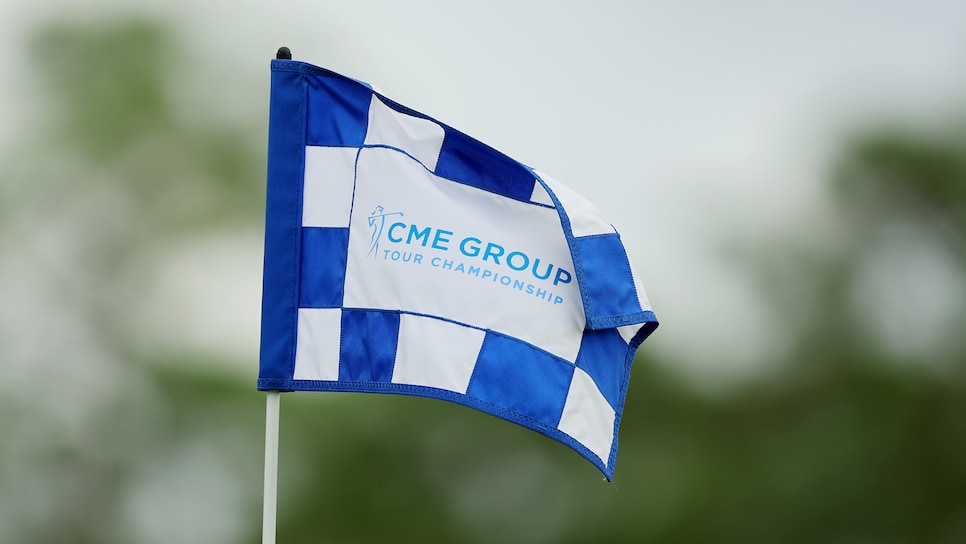 NAPLES, Fla. — The largest first-place check in women's professional golf will double in 2024. The LPGA Tour announced Wednesday morning that the CME Group Tour Championship purse will increase by $4 million to $11 million, with the winner's share rising from $2 million to $4 million, as part of a two-year extension.
It's a reconciliation of a tense relationship between CME and the LPGA after Terry Duffy, CEO and chairman of CME Group, took LPGA leadership to task during the 2022 Tour Championship after none of the 11 players who RSVP'd to his pre-tournament event showed up. "It's an embarrassment to a company of my size and an embarrassment to me personally," Duffy told Golfweek a year ago. "I am exceptionally disappointed with the leadership of the LPGA. They better get their act together because they're going to lose people like me over stuff like this."
Instead, Duffy doubled down. This week's $2 million winner's prize already is tied with the U.S. Women's Open, won by Allisen Corpuz at Pebble Beach, for the largest on the LPGA in 2023. And now that will double, an impressive incentive for players to be among the 60 to qualify during the season to play in the tour's finale.
Duffy's discontent lessened with consistent communication between him and LPGA commissioner Mollie Marcoux Samaan to work through concerns. If there was any remaining frustration, it didn't show during their media availability at Tiburon Golf Club, as Duffy joked that the commissioner still owes him money from a pro-am bet.

"When communications go bad, a lot of other things can go snowball with it," Duffy said. "And I think we started to see a little bit of that, but you know, my commitment to the LPGA and my commitment to St. Jude will never change."

Said Marcoux Samaan: "We moved on right away and we moved on to the future and we moved on to continuing to work together to elevate the tour and elevate our impact. So I think we were fine. You know, personally, obviously we just want to make the organization better. And I think that's what CME Group's done, honestly, for over a decade, is continue to make the LPGA better in small ways and in big ways."
In LPGA history, only two players have earned more than $4 million in one year—Lydia Ko made $4,364,403 in 2022 and Lorena Ochoa earned $4,364,994 in 2007. Lilia Vu, who leads the 2023 money list with four victories, including two major titles, has earned $3,252,303 with this week's event at Tiburon Golf Club remaining.
"This partnership extension with CME Group is extremely important and underscores the growth and strength of the LPGA," Marcoux Samaan said in a statement. "CME Group has been pushing the LPGA forward at every step of our evolution since 2011, and with this extension they are once again helping take the LPGA, women's golf and women's sports to unprecedented heights."
CME continues an impressive trend of increasing the purse of the Tour Championship. Since becoming the title sponsor in 2011, it raised the purse from $1.5 million to $2 million in 2013, up to $2.5 million in 2017, doubled to $5 million in 2019, then increased to $7 million in 2022, the same amount as this season. In addition, CME donates $20,000 to St. Jude Children's Research Hospital for every hole-in-one on the LPGA, totaling $3.2 million since the inception of the "Score 1 for St. Jude" program in 2018.