The Loop
Closing holes should provide Saturday drama
The final three holes at TPC Sawgrass' Stadium Course has a bit of everything, from a risk-reward par 5, to a short, but scary par 3, to a brute of a finishing par 4. For Saturday's third round at the Players, the pin placements of those three holes is a mixed bag as well.
The famed island-green 17th will feature a very inviting front-middle hole location. Of course, coming up short means a watery grave for a player's golf ball, but with a slope serving as a backstop behind the hole, there should be plenty of shots spun back to within close birdie range.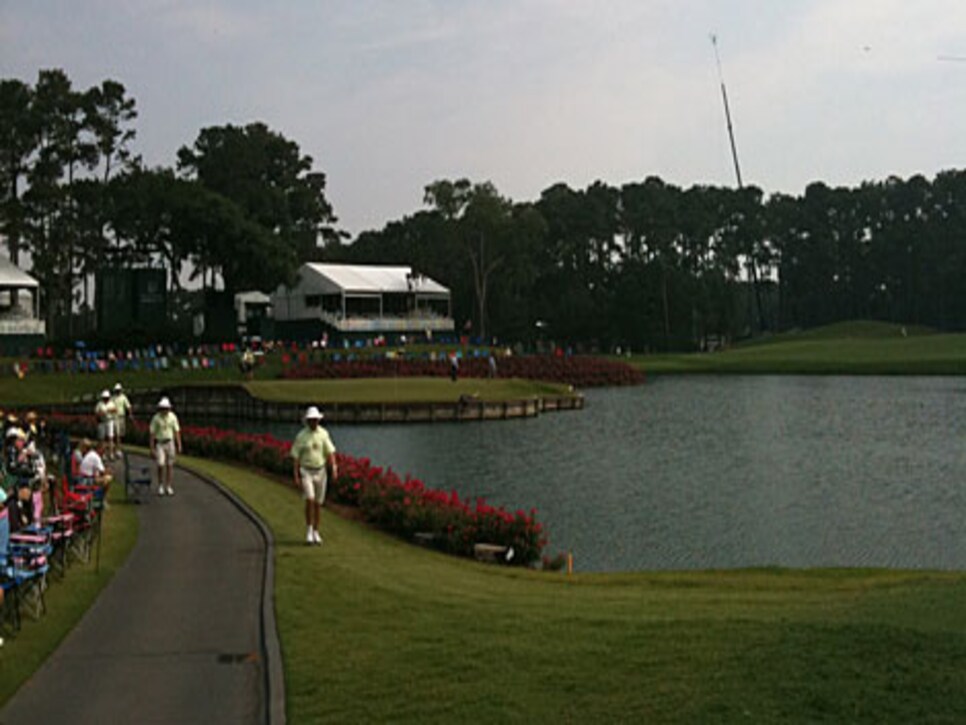 The grounds crew readies No. 17 at TPC Sawgrass Saturday morning.
As accessible as No. 17's hole location is, however, there probably won't be too many players scaring the flagstick on the course's closing hole. With a middle-right position on a plateau with a falloff into a chipping area just right, expect to see a lot of shots to the front of the green, leaving a long, uphill putt.
Finally, the par-5 16th falls somewhere in between with a back-left location. Playing to the middle of the green on a second shot will leave a about a 40-footer for eagle. Those trying to get it close with a long-iron or hybrid will risk running past the pin and into the water hazard tucked less than 10 paces from the hole. The longer the course goes without rain, the more this will become a possibility as the greens continue to firm up.
__UPDATE:__A four-and-a-half hour weather delay on Saturday forced the conclusion of the third round to be played Sunday morning, meaning these hole locations won't be changed until the final round begins Sunday afternoon.
Follow on Twitter: [@AlexMyers3
](http://twitter.com/AlexMyers3)