The Loop
Clinton Portis had a hell of a pre-game ritual with Sean Taylor and Santana Moss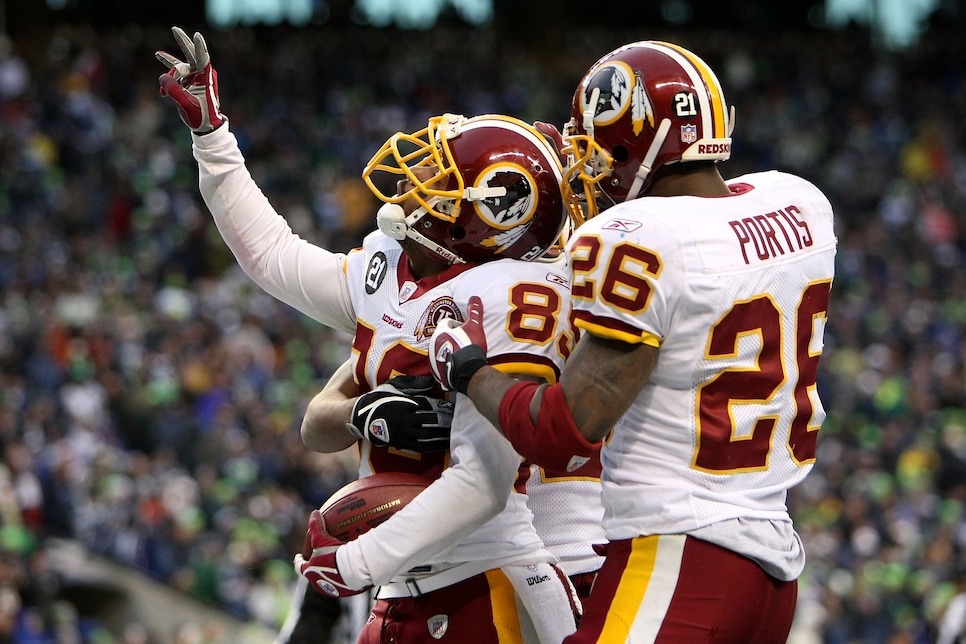 Football is modern gladiatorial combat. The gridiron may lack booby traps, lions, chariots and spears, but most would rather face that aforementioned quartet than Von Miller or J.J. Watt attacking at full steam. To even step on the field requires a gumption and craziness many lack. Which makes this pre-game ritual between Clinton Portis, Santana Moss and the departed Sean Taylor totally understandable.
Speaking with Washington NBC on the anniversary of Taylor's death, Portis and Moss relayed their practice of throwing back a shot of Hennessy. According to Portis, he had a career game despite a hangover, so the following week, the trio tried to replicate Portis' condition.
"Prior to the game, on our way, we would take a little shot," Portis said. "Not like going out and getting sloppy wasted; just adrenaline. You know, you take a shot and you were done with it. Me, Santana and Sean, we did this for a year and a half before anybody knew. We never told anybody. It was just, hey, here's a little sip, bam, that was it."
It worked: Portis ran for over 100 yards and a touchdown while Moss hauled in the game-winning pass in overtime. And thus a tradition was born.
Following Taylor's murder, Portis and Moss kept the observerance alive in his honor. That was, until coach Jim Zorn found out, outlawing, in Zorn's words, "sips for Sean."
"He just kind of lost a lot of us," Moss said. "He said that, and that kind of lost us together when it came to him. Like, 'Man, he spoke of that name wrong.' You know, that's kind of like a low blow. Like, don't bring his name up in that way, you know what I mean? That's wrong." Portis cited Zorn getting in the way of his healing process, and said he shortly lost his desire to play.
In a sense, it's reasonable a coach not wanting his players consuming alcohol before play. Nevertheless, given the delicate situation, we get why Moss and Portis felt personally attacked. With the loss of respect from two of his best, not the biggest surprise Washington went 12-20 in Zorn's tenure.