News
Clint Eastwood selling Pebble Beach estate, Hacienda Este Madera (loose translation: Home East Wood)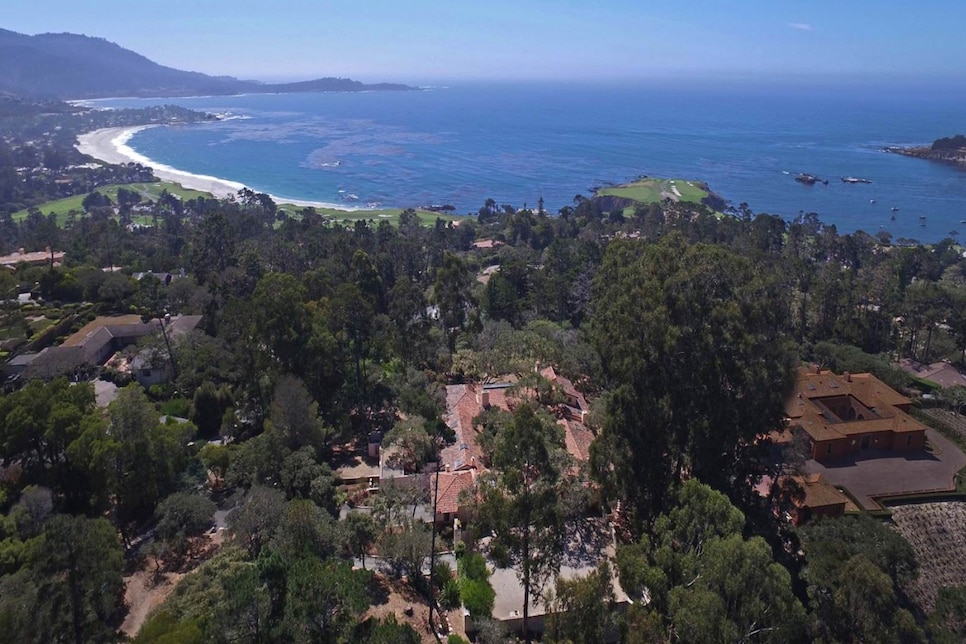 Pebble Beach features the kind of estates that inspire their owners to give them names, some of which even make sense. For instance, Dot Calm, as one of them was called when Silicon Valley money was flooding into the area before the dotcom bubble burst.
Then there is this, Hacienda Este Madera, that is for sale in Pebble Beach, its list price $9.75 million. A loose translation for Hacienda Este Madera is the giveaway: House East Wood.
Yes, it belongs to Clint Eastwood, a long-time resident of the area and chairman of the Monterey Peninsula Foundation and next week's AT&T Pebble Beach National Pro-Am.
Eastwood, a co-owner of Pebble Beach Golf Links, bought the 6,922-square foot home on 4.7 acres for nearly $4 million in 1994.
No address was provided, so it is unknown how close it is to Pebble Beach Golf Links other than it's located "just minutes from the lodge," Sotheby's said.
GOLF DIGEST VIDEOS__](http://video.golfdigest.com/)