The Loop
Cleveland's tour-only wedges now for sale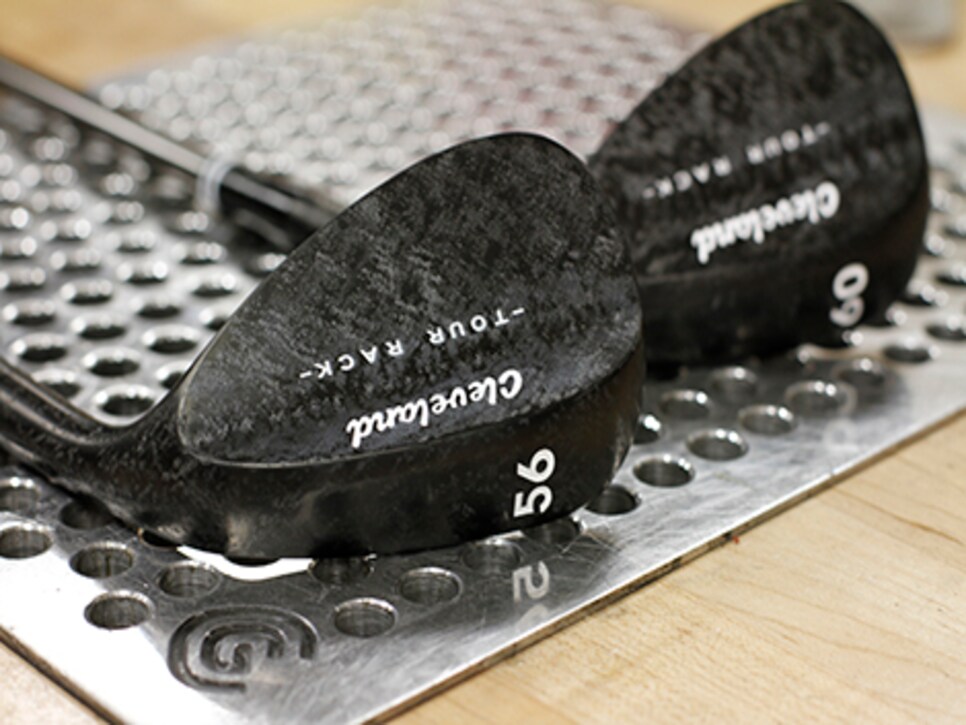 In this era of widely available high-tech custom fitting, personalized accents on nearly every club in the bag and even drivers that can be built to colors matching your favorite football team, it is increasingly easy to experience what it's like to be a tour player. Now, Cleveland Golf is offering not merely the opportunity to be treated like a tour player, they're literally selling special versions of their wedges originally made only to be used by tour players.
Certainly "tour-only" products have been available in select ways and on ebay for years, but Cleveland is making a specific effort with its new Tour Rack wedges to offer exclusive limited editions of its wedges that were made only for tour players' use. According to the company, these clubs previously never would have been available to the general public, but were set aside literally on a rack at the company's headquarters in Huntington Beach, Ca. (Having seen the boxes of heads before myself, I believe the expression "kid in a candy store" would be a fair assessment.) As Cleveland's Keith Patterson says, "These are wedges we allow our Tour guys access to, and if they love it, it goes in their bags."
The company expects there likely will be a few different models of these wedges introduced periodically, but for now they will remain in limited edition (just 300 have been made) and only sold at highly selective locations, not on the company's website (call 800-999-6263 for participating shops). The Tour Rack Limited Edition No. 38 ($250) will be available in 56- and 60-degree models.