The Loop
Cleveland upgrades wedge face technology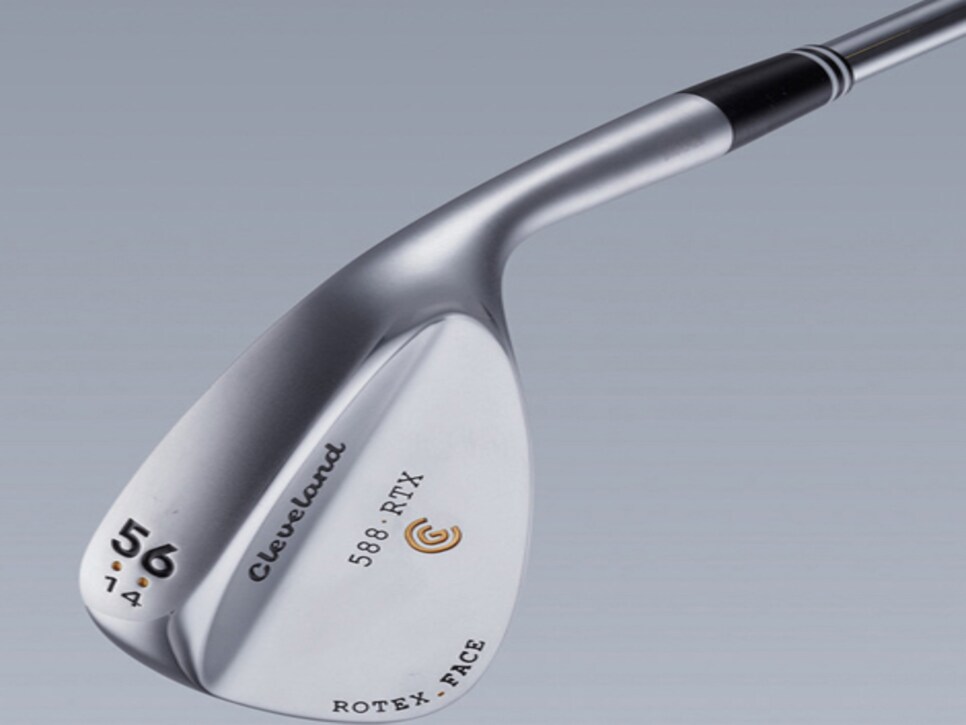 In a move that builds on the successful shape of the 588 and the breakthrough laser-milled face texture of the CG15 wedges, Cleveland Golf has announced the release of two new wedges: the 588 RTX and the 588 RTX CB. Made with a new "Rotex" technology designed to create larger grooves and more face friction, the wedges are designed to produce more spin for both shots from the fairway and rough and for both tour-style, urethane-covered balls and less expensive, ionomer-covered balls.
Rotex technology looks to increase spin levels in three distinct ways: groove size, surface durability, and face pattern. The grooves in the 588 RTX and 588 RTX CB wedges are 16 percent larger than the groove specs on last  year's 588 model, and are designed to eliminate debris. The durability of the clubface is improved through a laser milling process that creates added friction at impact, and a unique circular pattern on the face is designed to improve spin on shots hit off the toe, such as flop shots. Also, the leading edge on the wedges has been set back slightly.
"We set back the leading edge to encourage the player to trap the ball more. When a player traps the ball more you see a more penetrating ball flight with additional spin," said John Flannery, Cleveland's Web.com Tour Manager.
The 588 RTX wedge also features an S-shaped sole, which is wider near the heel and narrower near the toe to improve performance on bunker shots.
The 588 RTX CB is a cavity back wedge with perimeter weighting that provides added forgiveness on mishits, but its main function is to redistribute 25-30 grams of discretionary weight to allow for a wider sole. It also includes a reverse C sole that has a consistent width for better performance out of lies in deep rough.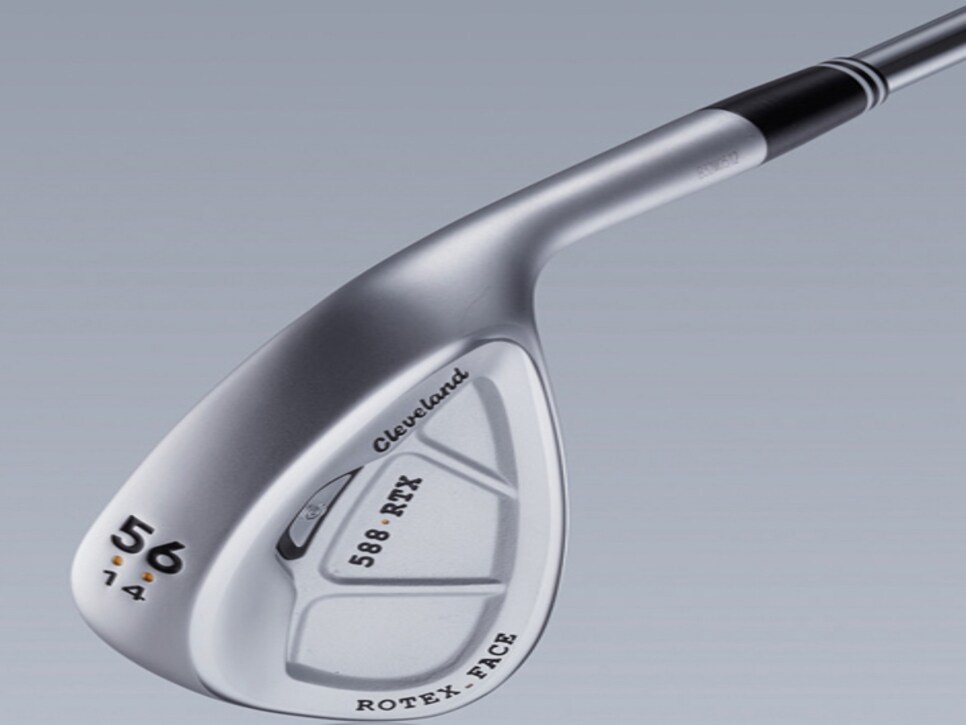 Both wedges are available in either satin chrome or black pearl finishes in ten different lofts (46-64 degrees) with standard bounce, or in four different lofts (54-60 degrees) with low or high bounce. Available February 15, 2013, the wedges are priced at $120.