Cleveland Indians blow four-run 9th inning lead due to manager's uninspired nicknames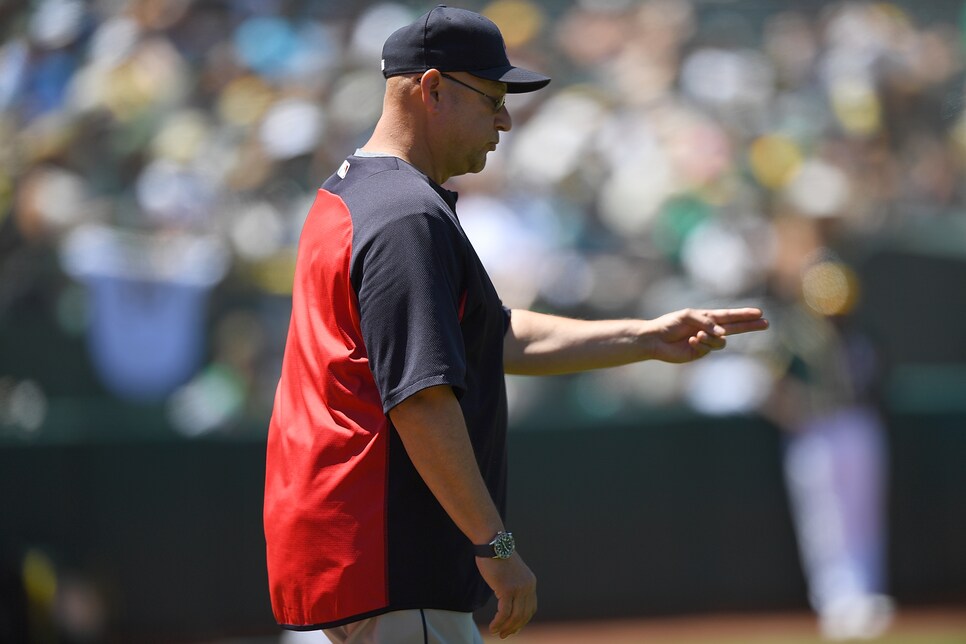 We at the Loop have long been critics of lazy sports nicknames. What used to be a world filled with "Catfish," "Cool Papa," and "The Big Hurt" is now filled with initials or "First letter of first name + first syllable of last name" handles. Usually the only victim of this godforsaken practice is creativity; last night in Cleveland, it decided a ballgame.
The Indians were up 4-0 against the Cincinnati Reds in the ninth inning, but surrendered seven runs to their Ohio counterparts, losing 7-4. Clearly a lot has to go wrong in such a situation. Amazingly, part of that debacle was a miscommunication of nicknames from manager Terry Francona to the Cleveland bullpen.
The reason that matters is Otero is yielding a .368 batting average to left-handed hitters, kind of a big deal given he was brought in to face lefty Joey Votto. The former MVP proceeded to rip a three-run double off Otero, giving the win and series to Cincinnati. Will this be a watershed day for shitty sobriquets? Probably not. But dammit, it gives us hope.
You are using an unsupported version of Internet Explorer. Please upgrade to Internet Explorer 11 or use a different web browser.