The Loop
As You Like It: Customizable wedges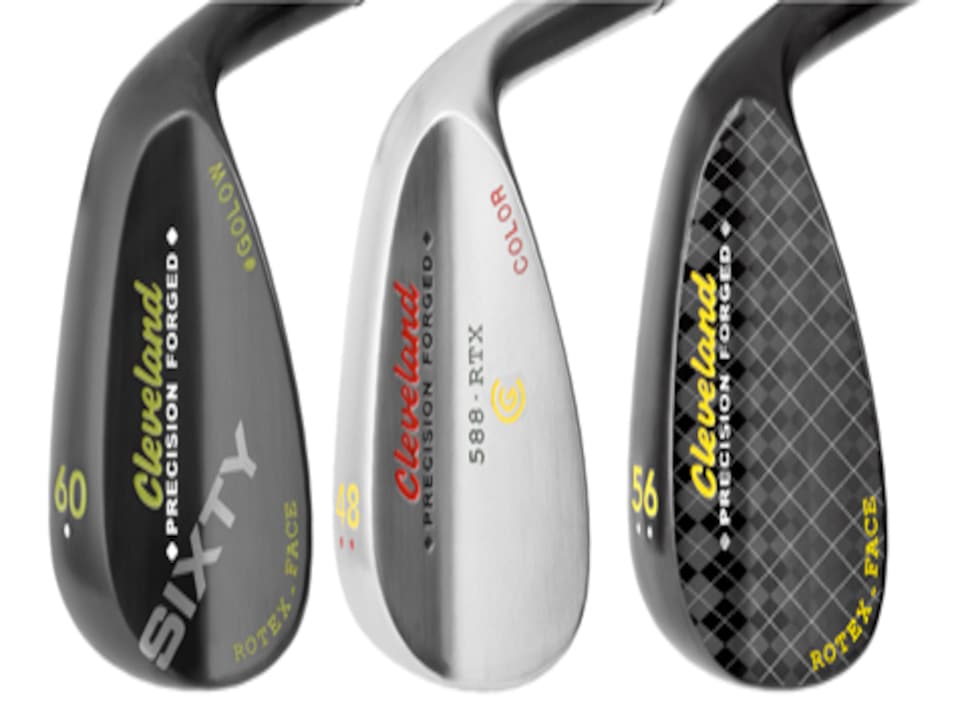 All yours: The options for customization are plentiful.
Cleveland golf, which has offered personalization options through its My Custom Wedge program for two years, is launching My Custom Wedge 2.0, featuring the new 588 Forged RTX wedges and a redesigned website that includes a gallery for golfers to share their designs. If you're the kind of person who knows what type of specs and paintfill colors you want, it likely will take you no more than seven or eight minutes to design a wedge.
Among the options: black pearl or raw finish, 24 grind combinations, seven logos, 20 paintfill colors and five "skins." Grip, shaft, length, loft and lie angle options also are available. The starting price is $150, but expect closer to $210 if you seek any true customization such as a skin and any personalized engraving. More info.