The Loop
Clemson's Stanley to leave after '09 season
PINEHURST, N.C.--Clemson junior Kyle Stanley has a number of goals he still wants to achieve as a college golfer, but he's going to have only the next nine months to accomplish them. The 20-year-old from Gig Harbor, Wash., informed Tiger coach Larry Penley that this season will be his last at Clemson, eventually forgoing his senior year at the South Carolina school.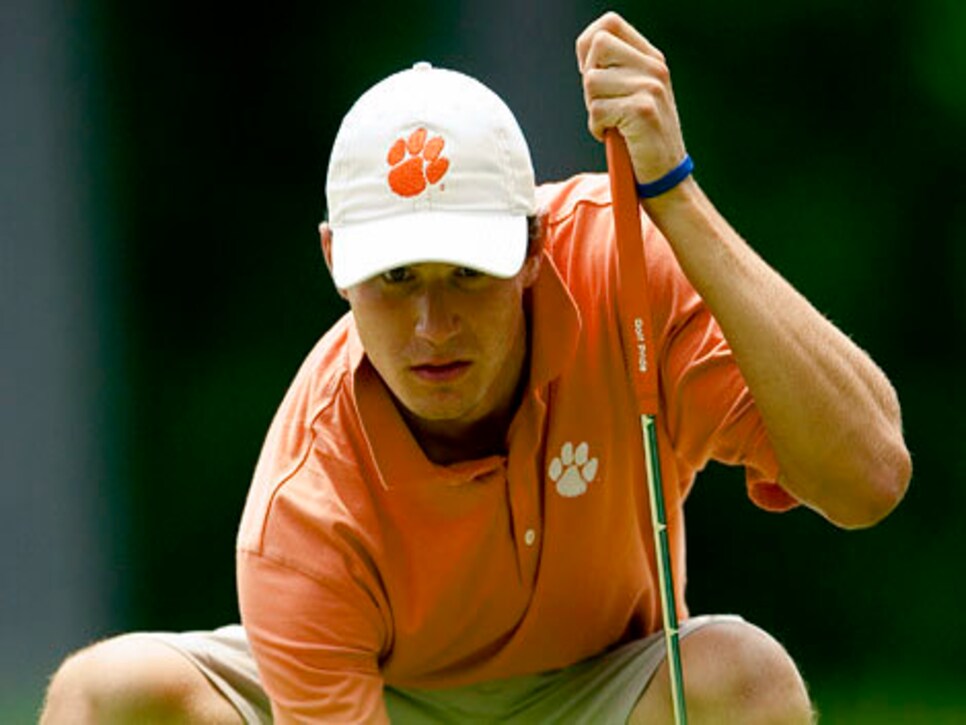 "I'm hoping to play on the [U.S.] Walker Cup team next fall and then I'm going to turn pro," Stanley told Golf World. "I think with another year of play under my belt, my game will be ready to make the move."
"I put a little too much pressure on myself to follow up my freshman year," said Stanley, a member of the 2007 American Walker Cup squad. "I was working on a few things too with my swing. I really see it as a transition year to [this junior season] where I've got a lot of things I still hope to accomplish."
Stanley's form has definitely returned of late. In addition to qualifying for the U.S. Open at Torrey Pines earlier this summer, he won the Southern Amateur, reached the quarterfinals of the North & South Amateur and reached the Sweet 16 at the Western Amateur. He advanced through the first round of the U.S. Amateur Wednesday, beating UNLV All-American Seung-su Han, 4 and 3, and faces Connor McHenry in Thursday morning's second-round match.
Photo credit: Charles LaBarge