The Loop
Clemson's opposing quarterback in Week 1 happens to be a Clemson student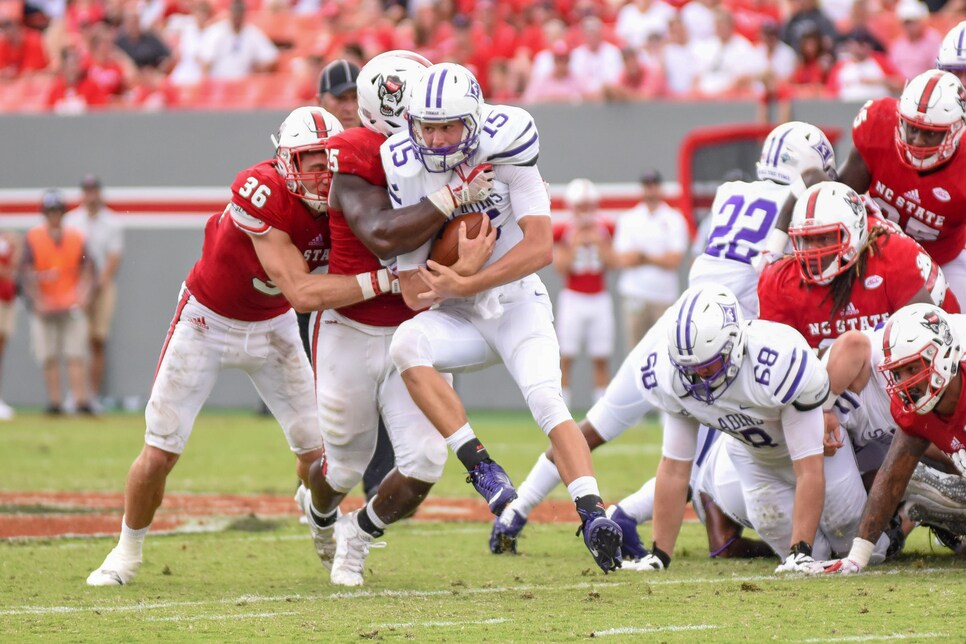 Like most powerhouse programs, the Clemson Tigers are playing a cupcake in their season opener this week in the Furman Tigers. Though this practice of "Big school pays small school to kick the $@#! out of it" has become common, the Clemson-Furman dynamic has a slightly different dimension.
Harris Roberts, a fifth-year senior for the Fightin' Paladins, spent his first three years earning a pre-engineering bachelor's at Furman. But the liberal arts school doesn't offer a major in the subject, meaning students wishing to continue their education in the arena have to spend their final course component at nearby universities in Georgia Tech, NC State or, yes, Clemson.
Meaning Clemson's opposing quarterback in Week 1 happens to be a Clemson student.
"I didn't really think about it much when I first got there," Roberts told the Chronicle. "But after parking behind the stadium and walking to school, I realized this is going to be pretty cool."
(For the record, the NCAA allows students to play against schools they attend. But eat too much pasta and you will feel the organization's wrath.)
There shouldn't be too much conflict of interest: Clemson is currently a 42.5-point favorite against Furman. Still, if things get unexpectedly tight down the stretch, don't be surprised if Roberts' professors suddenly appear on the sideline with his degree, suspended in air with a lighter underneath.