The Loop
Clemson University plans to lure football players with facility that includes mini-golf course
Clemson recently came up just shy of winning its first college football national championship in 35 years (and second overall), falling 45-40 to Alabama in the title game. But don't worry, Tigers fans, you'll have plenty more great recruits to root for in the future, thanks to mini-golf. Yes, mini-golf.
The Washington Post recently did a six-part series on the finances of big-time college football program. And one of the parts focuses on the lavish facilities being built by competing universities to attract the best high school football players from around the country. Enter Clemson, which broke ground on a new $55 million complex in November that will include a nine-hole mini-golf course, bowling lanes, and laser tag among other amenities.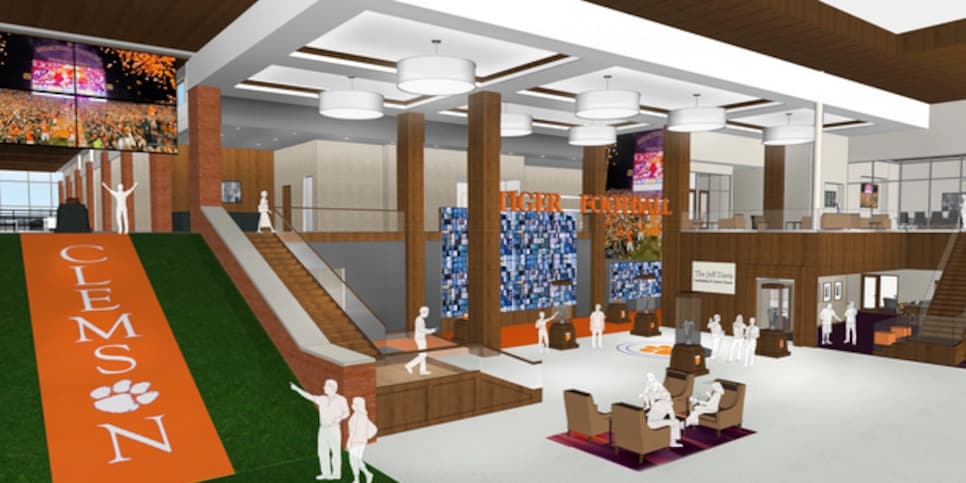 "It'll be their home on campus, when they're not in class" said Clemson athletics spokesman Joe Galbraith.
"Our football program is the engine to our athletic train. The ability of that program to be successful, be able to recruit, is important for the whole department, and I'd argue, for the whole university," Clemson deputy athletic director Graham Neff said. "For that incremental cost of pouring concrete [for mini golf holes], we feel there's going to be a big ROI [return on investment] for it being new and unique to Clemson."
Mini-golf = football national championships. Got it.
And yes, we're as disgusted by this frivolous spending as you are. If you're going to build a mini-golf course, at least have the decency to make it a full 18 holes.
(Photo courtesy of Clemson Athletics)