The Loop
Classic putter designs and a worthy cause
Ken Flanigan, 45, is a former firefighter who was making putters as a hobby. Now he has begun making them as an occupation and has a new limited edition series that pays homage to his old profession and commemorates the 10th anniversiy of 9/11.
His company is called FlaniganBilt and his limited edition series is called the FireFighter 343, the number commemorating the 343 firefighters lost on 9/11. Only 343 putters will be available and for each putter sold $100 will be donated to the National Fallen Firefighters Foundation.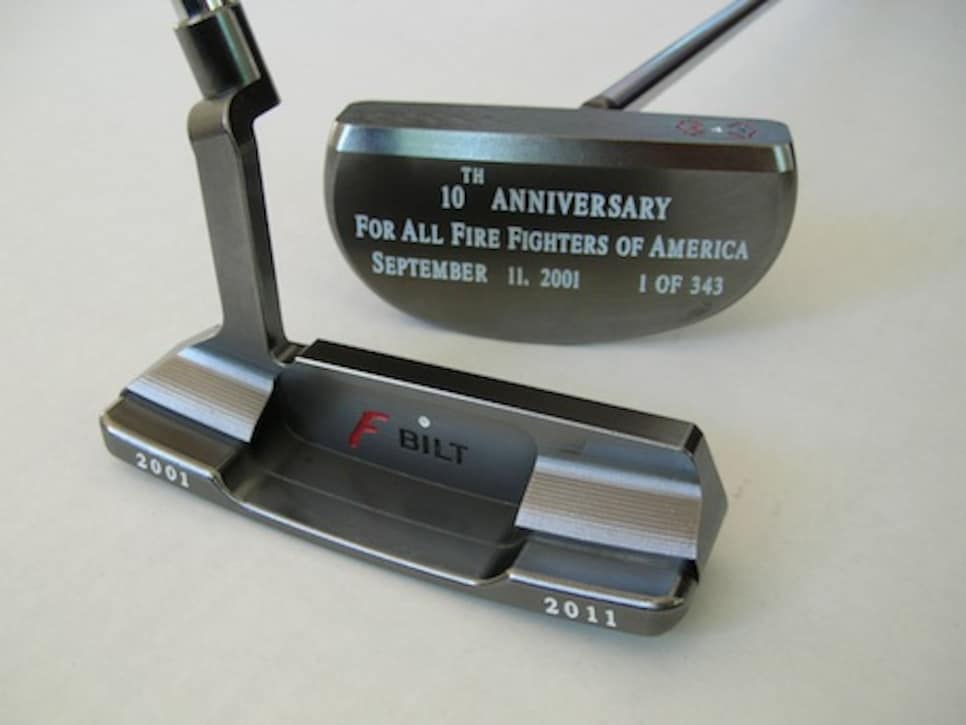 "I was a firefighter in a small town here [Newbury, Ohio] for the last 10 years," he said. "I miss it. I miss the guys. Every time I hear the truck go by, I want to be there with them. I wanted to honor them and help the families, too."
Flanigan hand mills his putters from 1030 carbon steel. "I'm a huge carbon fan," he said. "Nothing has the feel of carbon."
When he began making putters as a hobby a few decades ago, he was grinding them by feel. "I didn't know what I was doing," he said. "I came to learn that you've really got to pay attention to center of gravity. Get that right and you can really improve people's putting. You look at some of the footage of Lee Trevino putting with that old [Wilson] 8813 you could see him lining it up a half-inch off the sight line, because he knew exactly where the center of gravity was. If I burn or etch a sight line into my putters it's going to be exactly on the center of gravity."
Flanigan's other offerings, still in the prototype stage, are classic designs on which he has attempted to improve the feel. The FB1 is a Ping Anser-type putter. The FB2 was patterned after "Arnold Palmer's personal 1963 Wilson Design by putter, Jerry Heard's personal 1964 Wilson 8802 and Lee Trevino's personal 1965 Wilson 8813 putter," Flanigan's website states.