Television
Golf Twitter was not happy with the delayed final-round TV coverage at the CJ Cup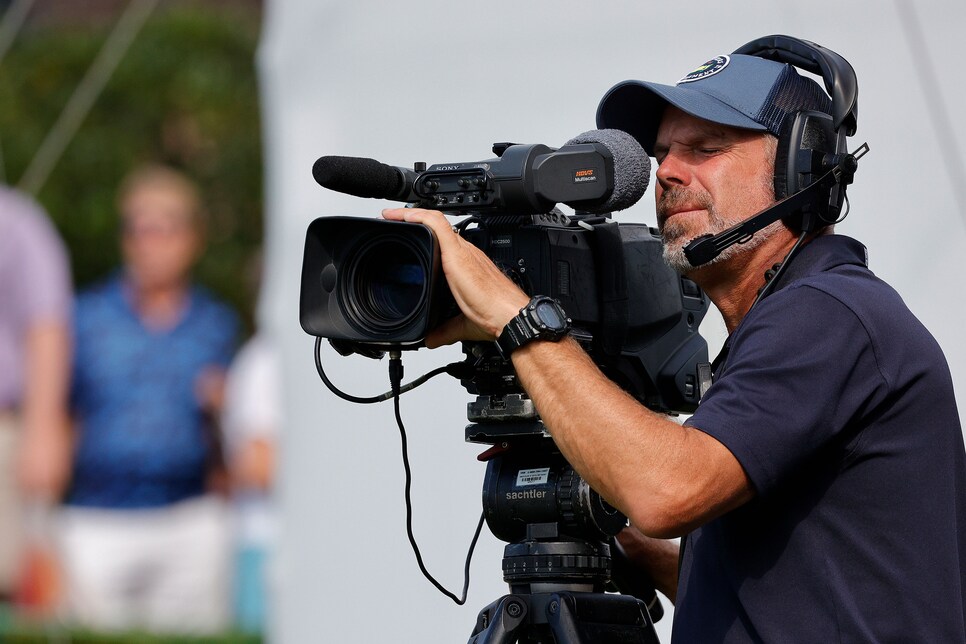 The PGA Tour doesn't get much love on television during the fall. It's understandable—fall tournaments typically don't draw the best fields, and the vast majority of eyeballs are diverted to the NFL, college football, the baseball playoffs … you get the picture. TV coverage then is left to Golf Channel for all four rounds and shown in limited time windows.
But this week's CJ Cup isn't a typical fall tournament. It's a no-cut event, being played for the second straight year in Las Vegas, and a whole bunch of stars are in the field. Playing well, too. The final-found pairing of Rickie Fowler and Rory McIlroy had golf fans salivating, and Collin Morikawa played his first 11 holes on Sunday in eight under to grab a share of the lead.
The only problem: Golf fans weren't able to watch much of it.
And we don't just mean just on television. The tournament wasn't streaming on PGA Tour Live or any all online U.S. apps, either. So viewers had to wait until coverage was scheduled to begin on Golf Channel at 5 p.m. EDT, more than two hours after the final group teed off.
Compounding the issue, however, was the fact the PGA Tour Champions' SAS Championship, airing just before the CJ Cup on Golf Channel, ran long and then went into a playoff. Golf Channel stuck with the end of the senior event instead of switching to the CJ Cup at 5 p.m. Graphics on the broadcast stated that the CJ Cup was streaming online, but the first shot fans saw online from The Summit Club came at roughly 2:15 p.m., the same time that Golf Channel showed its first shots from Las Vegas. The coverage then switched back to the Champions event before settling on a side-by-side coverage for the majority of the playoff, which Lee Janzen won on the first hole.
At that point, Fowler and McIlroy were just wrapping up their ninth hole, leaving fans only nine holes of uninterrupted coverage of two of the most popular players in the game. As you might imagine, Golf Twitter was not pleased.
TV contracts are complicated, and surely there was a reason for this. But still, not giving fans an opportunity to watch three of the game's biggest stars battle it out on a Sunday afternoon is a head-scratcher.