News
Citibank will keep Justin Thomas as sponsor in wake of slur, work with him to support LGBTQ+ causes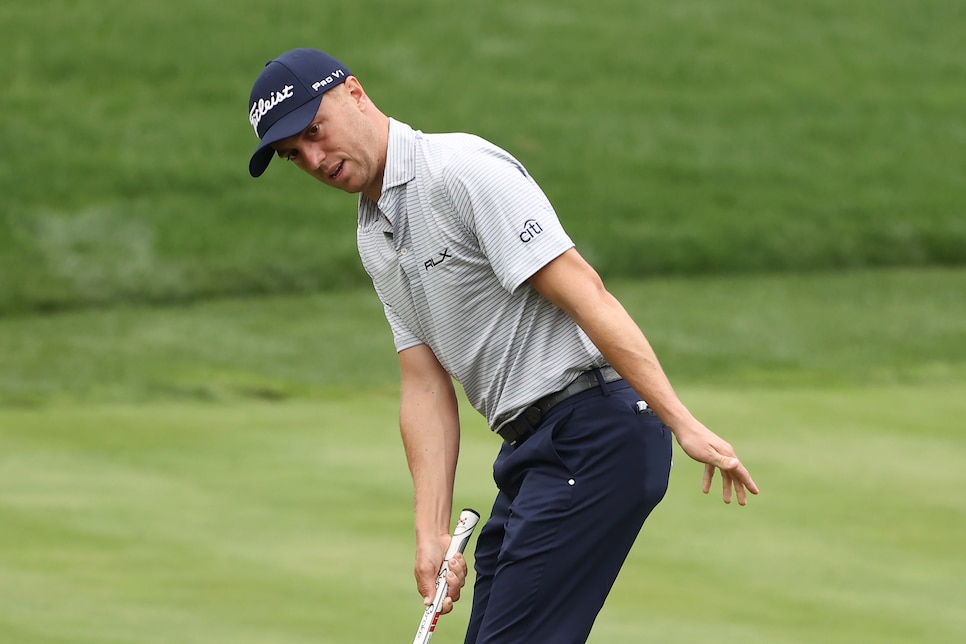 A second of Justin Thomas' sponsors has weighed in in the wake of the homophobic slur he uttered earlier this month at the Sentry Tournament of Champions.
Citibank revealed on Monday that it will maintain its partnership with the 13-time PGA Tour winner while voicing strong condemnation regarding his comments.
In a blog post on its website titled "When an Apology is Not Enough," the company called Thomas' choice of words "beyond offensive" but said it will work with Thomas to support LGBTQ+ causes and increase awareness of discrimination.
"We considered terminating our relationship with him," the post says. "It would send a clear and important message, but we decided to use this moment to work with Justin to try to create change."
The post also suggests Thomas will donate a significant portion of his Citi sponsorship money to mutually agreed upon LGBTQ+ organizations.
The decision comes after Thomas' clothing sponsor, Ralph Lauren, decided to discontinue its relationship with Thomas, who had been with the company since he turned pro in 2013.
Thomas, 27, apologized profusely after a greenside microphone caught him uttering the slur to himself.
"I wasn't disappointed, because I put them in a terrible position," Thomas said of Ralph Lauren's decision. "I was just more upset.
"I totally respect their decision and I've moved on from it."
Thomas missed the cut last week in the Abu Dhabi HSBC Championship on the European Tour, which was his first start since the Sentry.