Short Game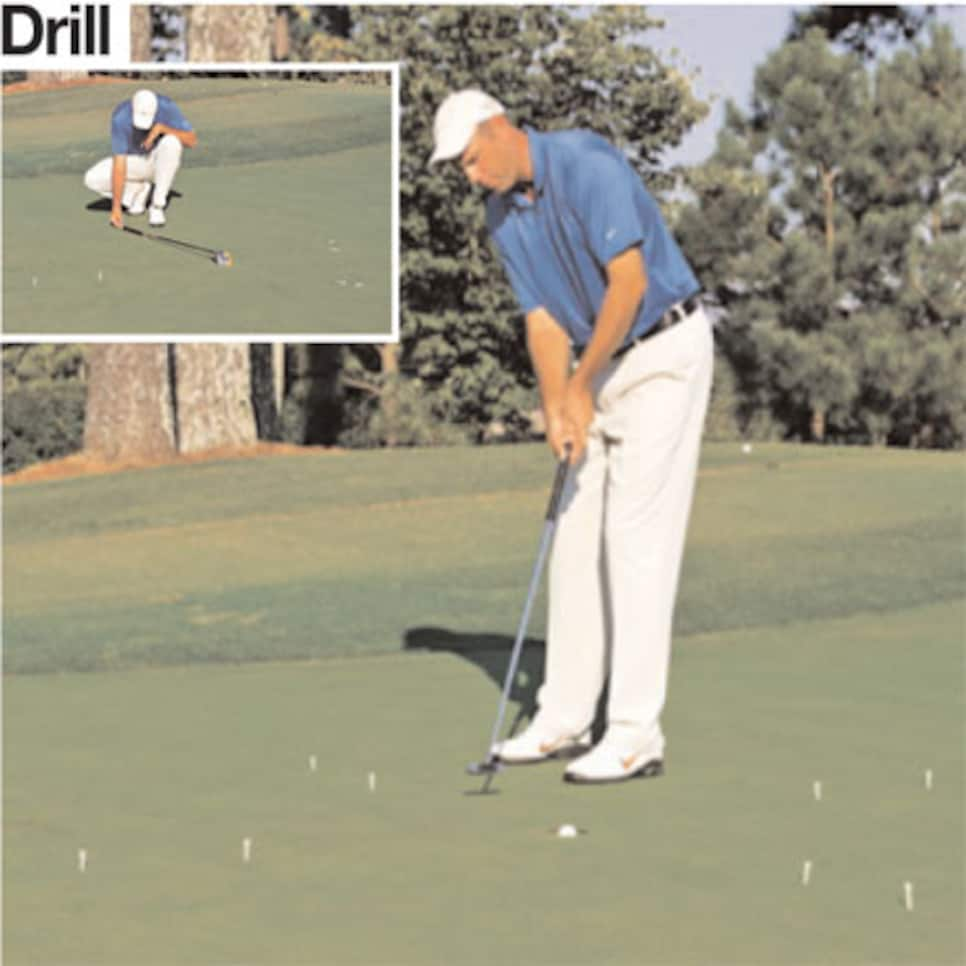 I didn't get nervous down the stretch. When I started making them, I gained a little more confidence in my stroke. I made 12 in a row before I missed. These are the putts that make your score.
At the tail end of the 2002 PGA Tour season, I was struggling with my putting when I saw my coach at the time, Mark Wood, using the belly putter. It shocked me because he was always a good putter.
I figured if he could do it, then some of the stigma about using one had been washed away. I spent about four hours on the practice green when I first got one, and when the tournament started, on the first hole I made a 10-footer for par. All of a sudden, I felt pretty used to it. Growing up, I was taught with a regular putter to hold the face angle square to the target going through. But when you get older, nerves creep in, and you find manipulating the putter through the ball is something you don't want to do. Instead, with the belly -- mine is a 47-inch Nike BC 002 -- it forces me to release the putter the same way on the way back and through. I'm now experimenting with a conventional putter, but releasing it like a belly putter.