The Loop
Cink thinks he's close to finding his swing
SANDWICH, England -- Stewart Cink hasn't been happy with his golf swing since 2008, even though he made it work well enough to wrest the '09 Open Championship and a fairy tale finish away from Old Tom Morr... er, Tom Watson.
His search for increased efficiency and consistency has now taken him to his third swing coach since last year's Ryder Cup. Cink now works with Chris O'Connell, a one-plane advocate whose pupils include Matt Kuchar.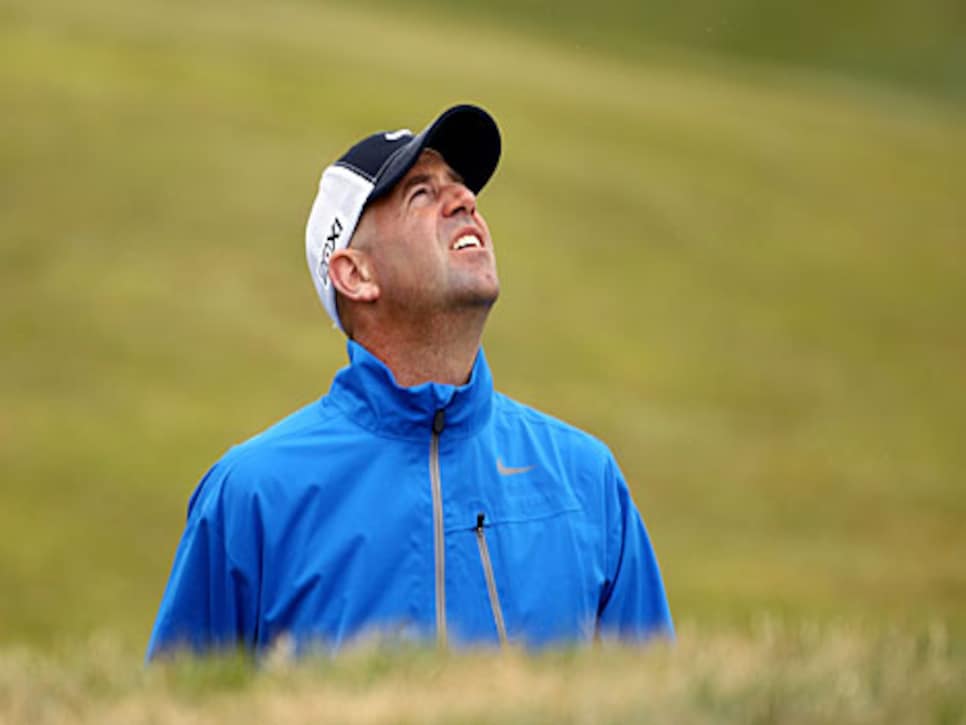 "I just haven't been striking the ball like I think I can," said Cink, who bogeyed the home hole at Royal St. George's Thursday for an opening even-par 70 in the Open Championship. "My whole career has built on iron play and driving the ball well, and I've really had a question mark about why. Right now when I hit a bad shot I know it's one of two things, so that's a good thing."
Cink parted ways with Butch Harmon after the Ryder Cup in Wales and began working with Dallas-based instructor Pat O'Brien. When there wasn't appreciable progress with O'Brien, whom he retained to help with his putting, Cink tapped O'Connell.
"I told Pat at Colonial that there was nothing wrong, it was just a matter of what he was communicating I wasn't able to translate into what I wanted to do with my golf swing," said Cink, who is feeling more connected with what O'Connell is telling him.
"It's not really a huge change with positions in the golf swing or taking it back a certain way. It's just a different way for me to think about the release point in the swing," he said. "It's a different kind of a swing thought. Without getting technical, it's a way to put it in words that stick in my head. It's not hard to adjust to at all. I like that I can't do too much of it.
"I'm trying to take advantage of my strengths and get rid of some of my weaknesses."
Cink, 38, said he grew up fighting shots that he would lose to the right, and in recent years it's been the misses to the left that have foiled him. Since his victory at Turnberry, Cink has posted just four top-10 finishes, and just one this year, a T-9 at the Wells Fargo Championship.
"When you have a wild shot in your bag, you're always sort of scared of it on the tee, especially on a course like this," said Cink, who finished T-34 at St. George's in '03. "Trying to hem it in a bit on the sides calms you down a little bit. You can play missing one direction. You can't play missing it both ways, and I've had that going for a couple of years. It's been there, and when it's in the back of your mind, it's hard to free yourself up and play aggressively. Right now, I'm playing again trying to eliminate the left side. Playing golf with a calmer state of mind is a big deal."
(Photo: Scott Halleran/Getty Images)