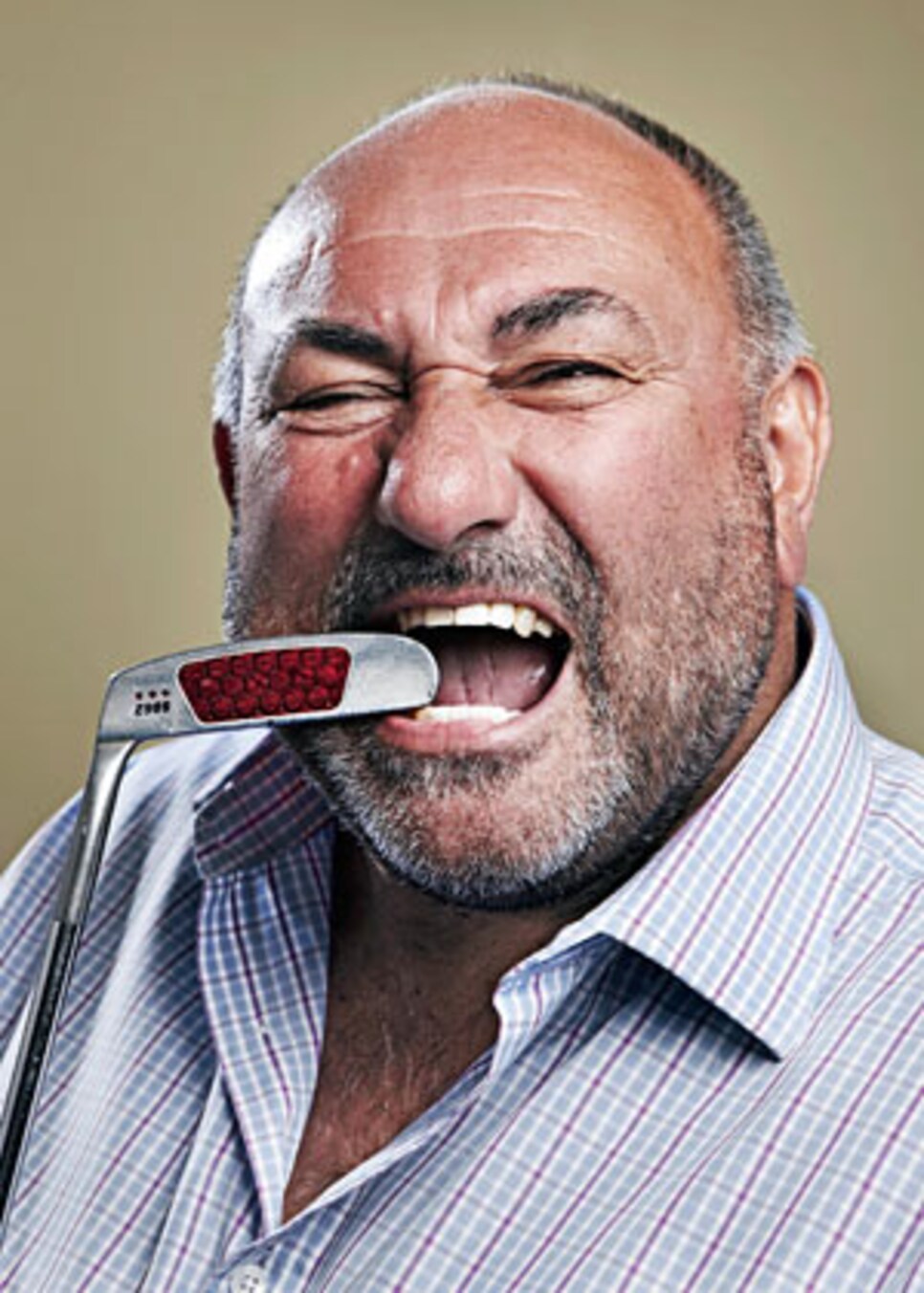 AGENT / REPRESENTATIVE / AGE: 58 / APPLETON / MANCHESTER / ENGLAND
Jinx and a blessing are never far apart. When Graeme McDowell, who is no longer with us [International Sports Management], won the 2010 U.S. Open, I couldn't help but feel we were jinxed. Our players had never won a major, you see. I felt happy for Graeme, but what about our lads? When Louis Oosthuizen won the Open Championship a month later, I thought, OK, we're fine now. After Charl Schwartzel won the Masters and then Rory McIlroy the U.S. Open, I went from feeling jinxed in the majors to blessed. After what happened to Darren Clarke at the Open Championship, I wonder if jinxes even exist.
I did not go to university, or what you in America call college. I was smart but lazy. But I earned a degree in common sense. When I went into business in 1989, I knew I had no formal acumen and that mistakes were inevitable. We lost Graeme a few years ago because he wasn't getting the attention he needed or deserved. That was a massive mistake, and the only upside is that Graeme and I are still good mates.
My playing career: I turned pro in 1974 and played the European Tour until 1983, when I lost my card. I played only a few local tournaments in 1984. I decided to come back. I won a tournament in Brazil in 1985, my only victory. I played all right for a couple of years after that, but in 1989 I lost interest and packed it up. I liked the lifestyle, but I got tired of being average. No regrets, of course. In the end, it was a fun way to spend my life between the ages of 21 and 36.
__When Darren decided to turn pro in 1989__he asked if I would handle all of the financial stuff so he could be free to just play. I said, "Sure." When the subject of a contract came up, I mentioned that Arnold Palmer and Mark McCormack didn't have a contract, only a handshake agreement. That was good enough for Darren, and that's how we've done it ever since. Slowly but surely, that's how it worked as I added more players. When Graeme left, that very day he paid off every ounce of commission he owed on deals that had been active when he was with me. Whether a handshake agreement would be possible in the U.S., where lawyers and contracts rule the world, I can't say. But starting out, we'd sure try.
I don't know if I'm the best player representative in golf, for the simple reason I have no basis for comparison. I never had representation when I was a player. I don't know what happens between other managers and their players, because of our 35 players, only Ernie Els has ever been handled by anyone else. The vast majority of our client list were brought in straight from amateur golf to us. We don't poach players, and I don't pry into their affairs. I know the business, but not other people's business.
I'm known as a people person, and I am that, but I don't have many true friends. We all refer to people we know casually or do business with as "friends," but how many do we have, really? In my case I'd put the number at four or five. One of my true friends happens to be a client. That would be Lee Westwood. I bonded with Lee in 1993. We've been through the ups and the downs. What he went through, I had gone through. Crises in confidence. Looking in the wrong place for the answers.
American colleges came after Rory through his father, Gerry, beginning when Rory was 16. Rory's dad and I had formed a good relationship, and he asked me what I thought. I said, "He's too good for college. There's no point in it. He isn't going to improve there; he's going to get better by playing in tournaments." It's interesting to note, if Rory had gone to college, he'd just now be getting out. So the decision for him to turn pro instead of going to university was a good one.
I don't condemn American college golf. It all depends on how good a lad is. Like I say, if a young amateur is outstanding already, like Rory was, they aren't going to get better in college. The really good amateur is treated like a pro anyway and sort of lives the life of one. Now if the player is not as gifted, college golf can help, but even then, four years might not be what's best for them. Rickie Fowler, Anthony Kim and Tiger Woods left school early. Phil Mickelson went all the way through, but Sean O'Hair didn't go. So each case is different.
I call them "golf perverts." We've all met them. They're the people so engrossed in the game they rarely talk about anything else. Golf is their great love and only hobby. Golf perverts assume that everyone shares their level of enthusiasm at all times. They're important because they love the game and help drive it. But people who work in the game or play it professionally all day often don't want to be consumed by it at breakfast and dinner.
There is no greater responsibility for me than ensuring that Rory does not get burned out. I've been in the game many years now, and he is the first person I've ever looked at where I've seen burnout as a very serious threat. He is a 22-year-old person having things thrown at him that a 35-year-old would find very challenging. His weeks are much longer than those of other people his age, each day of those weeks more intense.
You suggest that the measure of success in golf has changed nowadays, that new eras of guys winning eight or nine majors is finished and that players will have to settle for less because the talent pool is so large. Well, I don't think that's true. I wouldn't be surprised if Rory won eight or nine majors, or Charl five or six, or Lee three or four. We've come through the Tiger era, and the majors have been shared around a bit.
The character of our stable is different than the character of most others. I mentored Darren and Lee, who in turn have mentored the fellows who have come up behind them. Darren will gladly bring along a young player to an outing in Asia to show him how it's done. Our young players looking for a practice round with Ernie are not going to have a problem. That builds friendships and a camaraderie that is beneficial for everyone. We're a team.
At the 2010 Open Championship at St. Andrews, I decided to rent out the Jigger Inn, a well-known pub next to the 17th hole of the Old Course. The idea was simply to give our players, their families and some friends a place to go so they didn't have to make dinner reservations. The Jigger Inn was sort of a one-off, and it got a lot of attention because it's a public place. But what we did at Turnberry in 2009 was even more special. I rented out a big house and brought in three chefs, who during the week put on an Italian Evening, Indian Evening and Chinese Evening. We had 16 players in the Cham-pionship that year, and at one point all 16 players and their families were there at one time. I wasn't trying to create a family situation, but in effect that's what happened. It brought us together. It was magical.
The most common business mistake a pro golfer can make is investing money in things they know little or nothing about. What I urge our players to do is invest their brand, but not their cash. They are not property experts or equity experts; they are golfers. The rule of thumb is an old one: If it sounds too good to be true, it probably is.
When you're negotiating, never set a price that is twice as high as you'll settle for, figuring you can settle for half as much. Nor should you offer a firm price straight out. When I negotiate a three-year deal—three years is typical in many of our business relationships—I'm not overly insistent on getting the better of the deal, because if one person walks out feeling a little screwed, the relationship is going to be poor, and everyone will suffer in the long run. At all cost, make sure both parties are happy.
Also, don't be too concerned with what other people are getting. You'll go wrong because most people lie about what they're getting anyway—the price they tell you is usually more, never less. I do it based on what I feel our client deserves.
I discourage one player in our group discussing with others what they're getting for a deal. I guarantee Charl Schwartzel does not know what Louis Oosthuizen is getting. Lee and Darren traveled around together for 10 years, and I'm sure one didn't know what the other was making at all. The only person who knows about both is me. No good can come from comparing notes.
When I took the break from pro golf in 1984, I spent the year playing gambling social golf. I hung out at Mere Golf & Country Club. There were 10 to 12 guys who played there every day, and they played for proper money. The games were fierce and expensive, and I couldn't afford to lose. So I practiced much more than I had on tour, which had a very positive effect on my game. My competitiveness and confidence improved to where I decided to try the tour again. The year I came back, that's when I won in Brazil.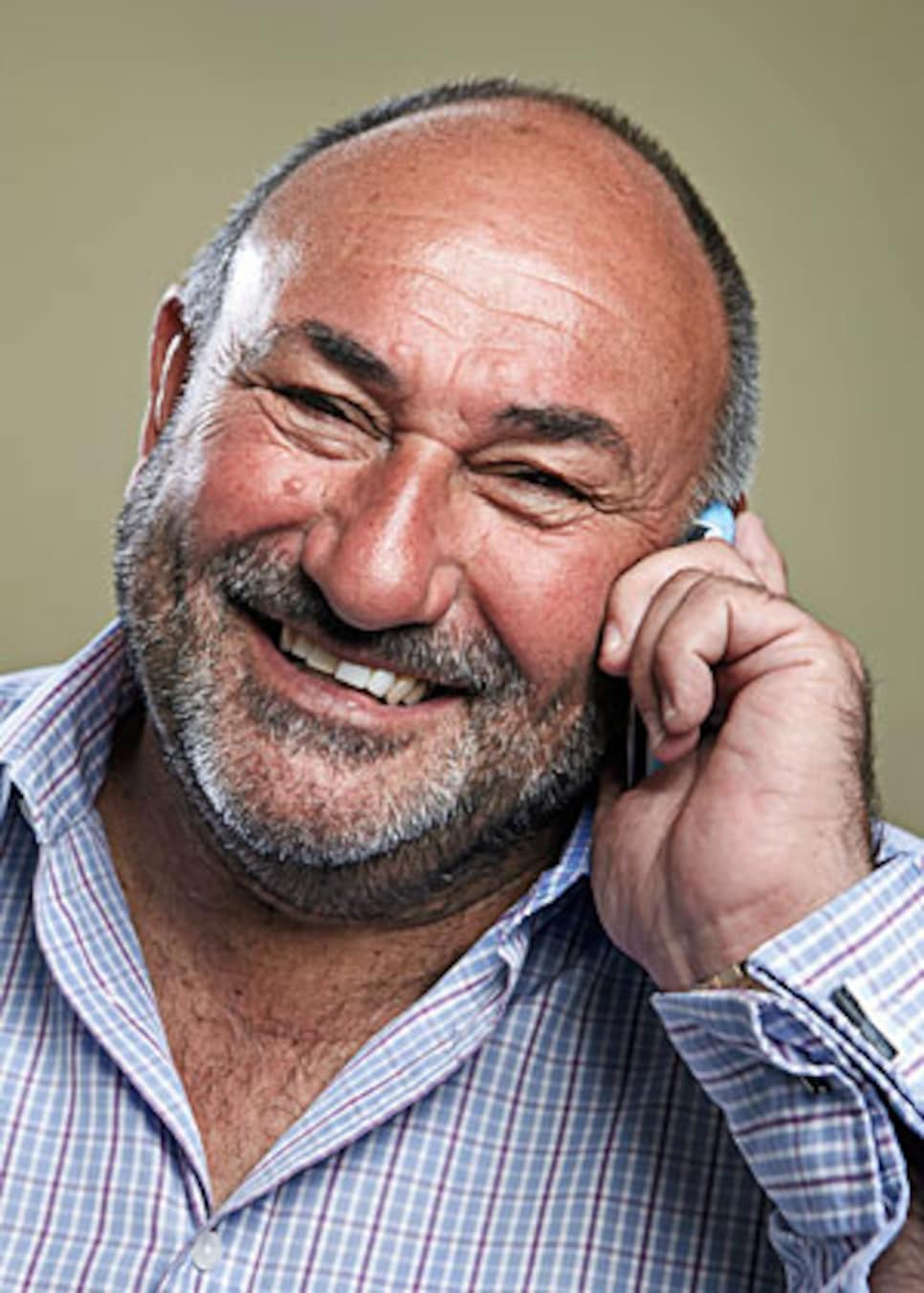 If you want to have a go at betting on professional golf, here's what to do: The 72-hole matchups—Lee Westwood versus Phil Mickelson, say—are the easiest. The most fun bets are the three-balls for the first two rounds. In that one you bet on which player of a three-man group will finish lowest. Bets for a certain player to finish within the top 20 are attractive. Then there is winning score, whether it will be above or below a certain number. At the U.S. Open I sensed the winning score the shops posted was too high, and I was right. Rory blew that one away.
Most lucrative bet I ever made? Scottish Open, 2008, third round. They offered two-ball bets, and I selected eight of them in an "accumulator," meaning the payoffs were exponential if you got them all right. I thought the bet was lost when Ernie trailed his "opponent" at the turn, but Ernie came back and won. All of my choices came through. I bet £80 and won £31,000. You can do the conversion to American dollars [about $50,000]. That evening was a very pleasant one indeed.
But here's how a punter thinks: I made four individual match bets that day, and all four of them came through in addition to the accumulator. This of course left me thinking what could have been if I had attached them to the accumulator and gone 12-0. The payoff would have been three or four hundred grand.
It's difficult to describe the period when Darren Clarke's wife, Heather, went through her illness and then passed away. It was terrible for Darren and his family, and we all felt for them. Everyone stood by Darren, of course, perhaps no one more than Billy Foster, his caddie at the time. As for me, every time the phone rang, I just held my breath wondering what the news was going to be. It was a shattering experience for Darren, which, in addition to the great personal loss, cost him a good four years of his career. He wasn't the same for two years while Heather was ill, and he wasn't the same for two years after. Only this year have I seen him back to a semblance of normal.
Before ernie went public with his son, Ben, having autism, it weighed on him enormously. It was a big drain, and he kept it on a personal level. I remember discussing with Ernie a few years ago how he might turn it into something positive. You've seen what's happened since. In 2009 he and his wife, Liezl, established the Els for Autism Foundation in Florida. Ernie's dream is to build a medical facility designed especially to help young people with autism. They need $15 million to get the facility underway and $30 million to finish it. Ernie's donated $6 million of his money and has raised more than $12 million overall. What I've learned by seeing this is how doing something constructive can lift the weight from a person's shoulders.
There are uncomfortable cases where our players are right up against each other. Charl against Rory at the Masters is a good example. Cases where you have the winner and the loser are always difficult. Fortunately during the Masters we had Stuart Cage looking after Rory each day, while I looked after Charl. Now, supposing I was the only person to look after them both, who do you guess I would have attended to most at the end? The answer would have been Rory. It's the loser that needs the attention, not the winner. I'm not Don King.
The evening Charl won the Masters, there was a dinner for him at the club. I didn't get over to the house where Rory was staying until 9:15 p.m. I had no idea what I was going to say after that final round. I walked in the house completely blank. But when I looked at Rory, the words came to me: "At least I know what's going to happen next year."
The Monday of the 2010 Open, Louis Oosthuizen asked for an invite to a tournament in Sweden the following week. On Sunday morning, as he's leading by four, he asks, "What are we going to do about Sweden?" I said, "Don't worry; I've got you covered." After he won, that night he again asked about Sweden, and this time I say, "Unfortunately, as Open champion, you have to go. If you'd lost, I could have gotten you out of it." Fast-forward to the 2011 Masters. The week after Augusta, Louis, Charl and Rory were all supposed to play in Malaysia, a 24-hour flight. With Charl winning and the disaster that struck Rory, I was fearful of one or both of them wanting to pull out. But because of what Louis had done the year previous, they climbed onto the plane without a word of protest. They knew that was how our company worked.
__One of our players, Chris Wood, who very nearly won the Open Championship in 2009,__had gone to Malaysia the year before and showed up at a Tuesday function in jeans. He hadn't shaved; Darren admonished him to put on a pair of slacks and shave. You'd better believe, Chris got fixed up. That's better than me having to get on him about it, and better still is the fact Chris will remember that for the rest of his life and will instruct players coming after him how to prepare for the social part of an obligation.
If I were to approach young players in the U.S., I would explain early on that we'd manage them quite differently than an American company. I would let them know that unless they were dead set against it, we would try to make them international players. I would tell them this is preferable to staying within the culture in America. No. 1, traveling abroad will enrich their lives. No. 2, in five years' time the money in Asia is going to be bigger than the money in America.
__I'll go a step further.__In 15 years, 50 percent of the names on leader boards in the biggest events—I'm talking male leader boards—are going to be Asian. Many exceptional male players are going to come out of Korea. Then there's China. There are well over a billion people there, and golf is growing fast. You do the math.
In my years as a pro, the most intimidating player I saw or went up against was Sandy Lyle. In his best days, in the 1980s, Sandy could toss a ball on the ground and hit his 1-iron farther than I could my driver, and I was not a short hitter. Sandy would show up in chilly weather with a jacket unzipped and flopping all over the place and proceed to hit shots that amazed everyone, including the best players in the world. It was the ease with which he did it, you see. I don't think Sandy knew—or knows—how great he was.
On the Japan tour, play is very fast. Always has been. A three-ball takes four hours. I'm talking last group, last day. They simply don't stand for it. I caddied for one of my clients, Richard Boxall, there in 1992 and was warned for slow caddieing.
It's a fact that players rarely performed their best when they were going up against Tiger in the final round of a major. But put yourself in their spot: They knew, and Tiger knew, he was the best player and the strongest mentally. Tiger isn't going to be very welcoming; you can forget chitchat about what you had for dinner last night. It was a tough time for a lot of players, what with two of every four majors being booked.
Contrary to what some people think, Lee and Rory not playing in the Players Championship was not a statement on their part, nor on mine. They had solid reasons for not playing. Lee had been told he could play in 12 events as a non-PGA Tour member, but then the number went to 10, and he could not fit the Players in. Rory had made it clear at the beginning of the year that he wasn't going to play courses he didn't like—of which the TPC has been one—after he played a few tournaments in America where he didn't enjoy himself. But you know, this could change. Rory might rejoin the PGA Tour, and like a lot of players he could end up living in America.
I was amazed that almost no Americans came over and played the BMW Championship at Wentworth earlier this year. If the situation were opposite, most of the Europeans would have come to America. We're talking a tournament with a purse of $7.4 million. Most of the best players in the world were there. Why wouldn't they make the trip? This is going to change, and dramatically. A more global perspective is inevitable, and it's going to be great for golf.
The art of hanging out in the club bar is in danger of being lost. The six-hour commitment to play golf used to be broken down into 3½ hours of golf, 2½ hours in the bar. Now golf takes 4¾ hours to play, and you can't properly socialize with what's left. The qualities of a good hang-out person in the pub—handling your drink, showing a dry sense of humor, not telling golf jokes and so on—is disappearing. It's a tragedy.