Short Game
Chris Kirk: Steal My Feel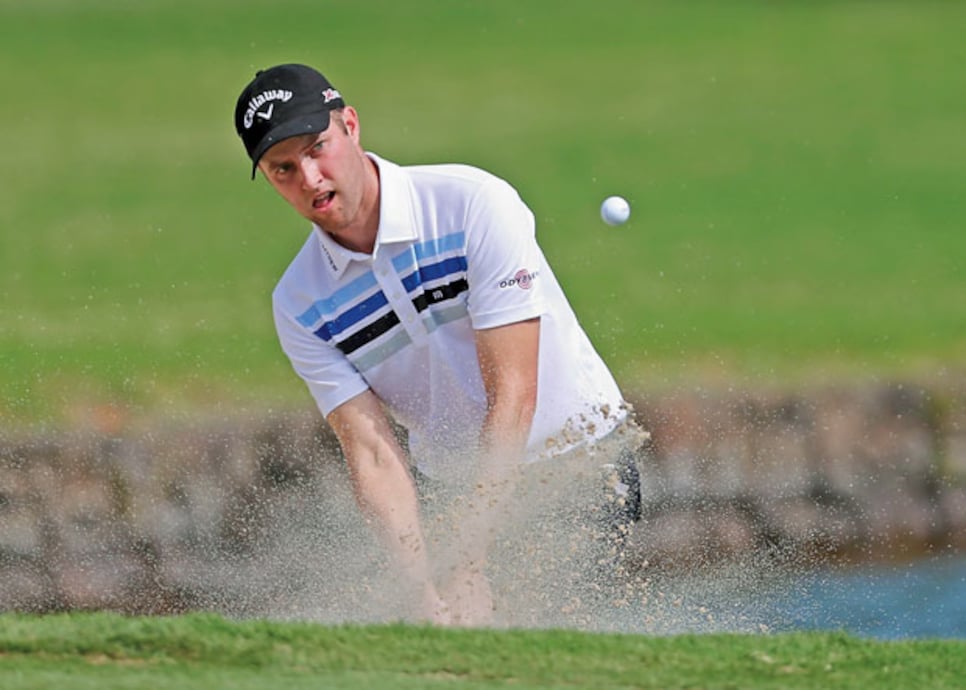 No matter how tall or steep the lip of a greenside bunker, as long as my lie is half-decent I know I can clear it. The trick to making the ball come out high is simple: I set my hands low at address.
To get into this setup means dropping my hands to about the level of my knees. The butt of the grip, instead of pointing at my belt buckle, now points to my mid-thighs. This makes my arms hang significantly lower, so to get myself comfortable, I take a wider stance and flex my knees more.
Because the shaft is flatter, the clubface sits open more naturally. This increases the loft and exposes more of the wedge's flange to the sand, which prevents the clubface from turning over on contact.
Like a normal bunker shot, I keep my weight left and focus on releasing my right wrist as the club skims through the sand. I finish with the clubface looking at the sky, which is where the ball will be heading, too.
Scrambling: 67.4 percent (12th)
Putts per round: 27.3 (3rd)
Scoring average: 69.4 (sixth)
CHRIS KIRK, who won the 2011 Viking Classic, finished second in this year's AT&T at Pebble Beach.