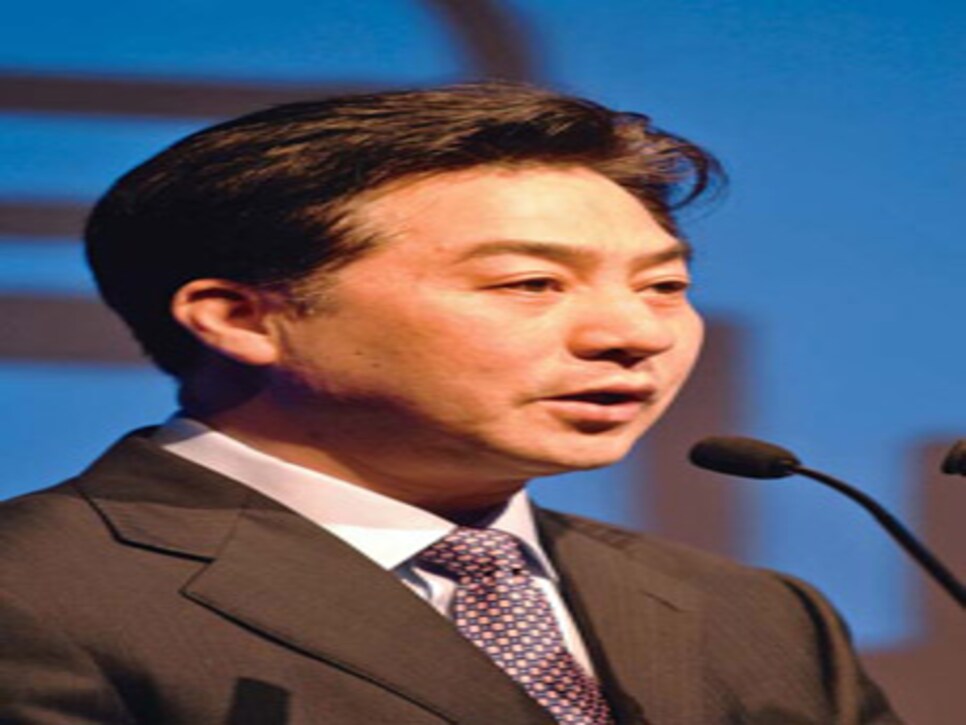 Zhang Xiaoning is the executive vice president and secretary general of the China Golf Association (CGA). This means he runs all of golf in the People's Republic -- the equivalent of being in charge of the USGA, the PGA Tour, the LPGA Tour and the PGA of America. But Zhang is also the director general of the Multi-Ball Games Administration Center of the General Administration of Sport of China, which means he's in charge of seven other sports as well: rugby, bowling, squash, cricket, billiards, bocce and something called sepaktakraw (like volleyball, but played with the feet). He's a busy man, but he spends about 50 percent of his time on golf, and he's a keen 16-handicapper who gets to play about once a month. Golf consultant and Golf Digest China Editorial Director David Lee interviewed him in Shanghai.
Do you think the government will support golf more in the future?
Yes, I believe so. Golf in China today is like tennis in China 10 years ago. What the CGA is doing is to change the public perception of golf in China. Golf is seen as entertainment rather than sport, and the golf industry is subject to high tax because of that. A lot of our efforts are concentrated on repositioning golf as a true sport, to have it available to the public and serving juniors. If golf could become an Olympic sport, that could be just the catalyst that we need. The key is, all the golf-governing bodies need to speak with one voice, like they did with tennis.
What efforts are being made to make golf more accessible in China?
Actually, overall, golf has become more accessible to more people. Most of our golf courses are semiprivate, and they have opened their doors for various commercial events. The CGA has asked golf courses nationwide to open their doors to more juniors, one day per week, to promote junior participation. We have also promoted the idea of building more public courses. In cooperation with HSBC and Adidas/TaylorMade, we are developing junior golfers through our Future Stars program. CGA has also initiated referee programs, professional coaches programs and so on.
To grow the game in China, how are you working with the R&A and/or the USGA?
The R&A helps us train referees. We already have seven international-qualified referees and 31 at the national level. The CGA also receives some financial support from the R&A. We work with the Australian PGA -- we imported know-how for our professional training program, which helps us certify our professional coaches. And we also work with the PGA of America on merchandise shows in Beijing and Orlando.
What are your goals for the CGA?
I would like to see the game of golf become a more popular sport, more widely played. I hope to develop a few world-class players.
I also would like to see more world-class tournaments here in China. I would also like to help reduce the tax burden on China's golf industry.
What will golf in China look like in 2020?
By 2020, China could surpass Japan in the number of golf courses -- we could have 3,000. In terms of number of golfers, 15 million. We'll have plenty of tournaments, and for sure we will have a number of men and women ranked in the world top 100, winning on the PGA Tour and the LPGA Tour.