The Loop
Chicago Cubs GM Theo Epstein once took out his frustration by hitting golf balls -- in his office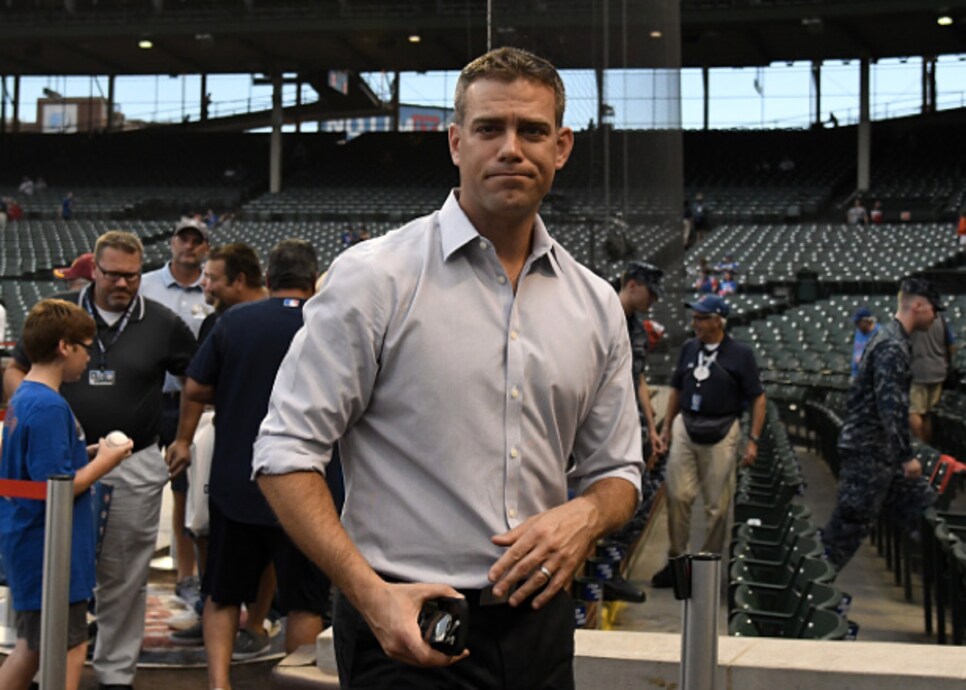 The Chicago Cubs are the best team in Major League Baseball this year, currently boasting a sparkling 95-55 record. And rightfully, the team's President of Baseball Operations, Theo Epstein, is getting most of the credit for building a ball club that's trying to end the longest championship drought in sports (107 years!).
Epstein is the subject of a fascinating new profile by ESPN's Wright Thompson that delves into what drives the most brilliant baseball mind today. And apparently, he's been known to hit drives to take out his frustration. In his office. You should read the entire piece, but check out this ridiculous story from Epstein's time as GM of the Boston Red Sox:
When Theo is mad, he likes to break stuff. Back in Boston, they all remember one night after a tough loss when he waved around a driver in the office. He set up a ball with the intention of crushing it down a narrow corridor, either into an empty office door or, better yet, shattering a window. With folks crowded around, he gave it a go, and the ball hit a concrete pole, then caromed at an impossible angle ... straight into the forehead of Ben Cherington, the VP of player personnel. They heard the moans first. Blood gushed from the wound. Minutes later, Theo went outside to meet Ben's irate wife, who'd planned on picking her husband up that evening to move stuff to their new house. "Don't be mad" is how Theo opened the conversation. Later, he signed the golf ball and gave it to Ben as a joke.
So be warned, Cubs employees. If the drought reaches 108 years this fall, you may want to keep your head on a swivel when you're at the office. . .