Rules
Chicago Bears flagged with bizarre unsportsmanlike penalty … for using a towel?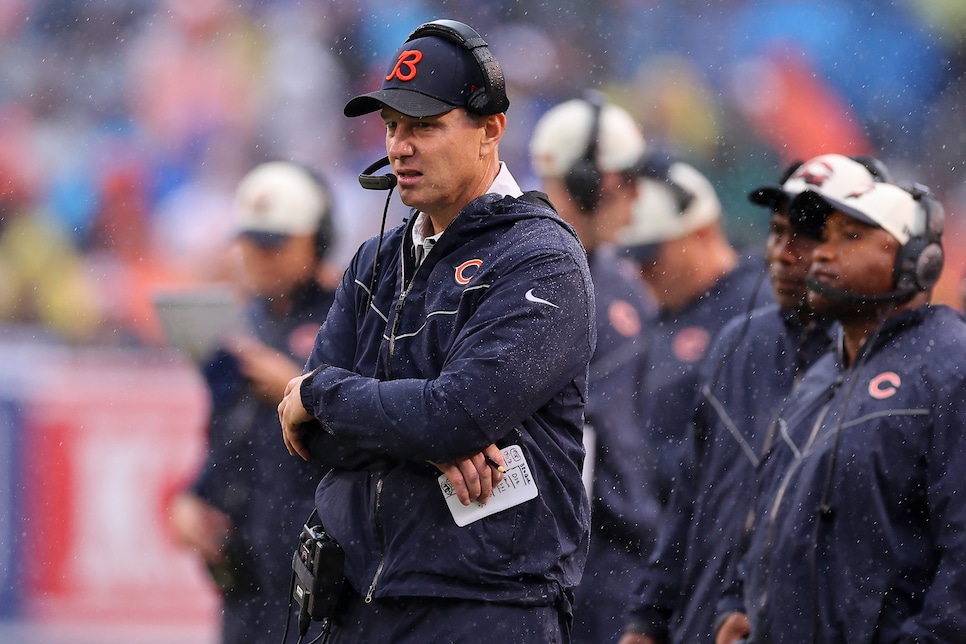 The Chicago Bears are 1-0, which by itself is a miracle of sorts.
A constantly-floundering team, the Bears came back from a first-half deficit and bested a much-ballyhooed 49ers squad at Soldier Field. It wasn't the most beautiful of football games, but a win is a win is a win.
To make it even more impressive, the Bears won despite an unusual penalty that likely took points off the board, leaving the Chicago coaching staff scratching their heads.
While trailing by a touchdown with the clock ticking away in the first half, the Bears had a solid chance for three as they lined up for a field goal. It would cut into the opposition's lead and give Chicago some momentum for the second half.
Well, they didn't even get a chance for the field goal as a 15-yard penalty would boot them out of FG range and force a punt.
Trenton Gill, who holds for kicker Cairo Santos, tried to soak up excess water at the spot of the attempt with a towel. It was on Santos' recommendation that Gill brought out the towel, which (as we soon found out) goes against the rulebook that states that players are not allowed to alter the playing surface where the ball is spotted with a "foreign object."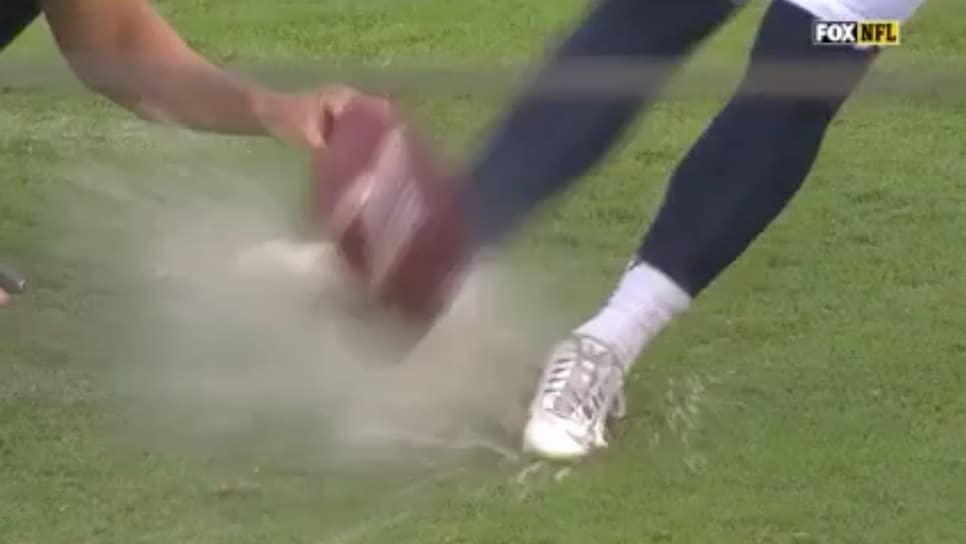 A towel probably wasn't the worst idea...
"If he used it to wipe his hands and had thrown it away, we would have been OK with it," said referee Clay Martin. "To put it on the ground and alter the playing surface where we were going to spot the ball, that's why we called a penalty."
This is how we know the NFL is truly back. It's not the subpar Matt Ryan play or the broken tables in Buffalo. It's a never-heard-of-before rule creeping into the picture, screwing over the Chicago Bears.
The fall is officially here.