The Loop
Chez Reavie's bad belly putter timing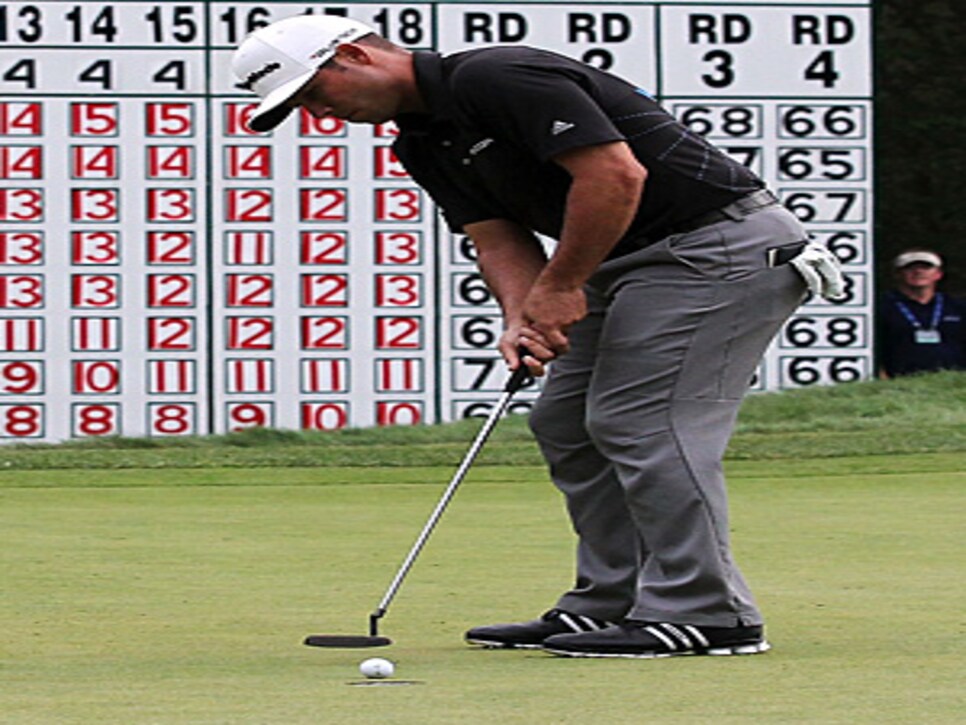 HONOLULU -- When Chez Reavie arrived for the first round of the PGA Tour Qualifying Tournament last fall, he decided he was going to employ a mid-length putter, also known as a belly putter, for the first time in his career.
"My timing was perfect," Reavie said Wednesday with a notably sardonic tone and a grin while stroking putts on the large practice green at Waialae CC, site of this week's Sony Open in Hawaii, the tour's first full-field event of 2013.
Indeed, Reavie is now among the ranks of tour players impacted by the proposed change to Rule 14-1b that reads, "In making a stroke, the player must not anchor the club, either 'directly' or by use of an 'anchor point.'" The proposed rule is scheduled to go into effect in 2016.
Reavie, 31, of Scottsdale, Ariz., who made it through Q-School on the number by finishing T-22, said he began using the longer putter because it helps him with technical aspects of putting. He said that he sees the line of the putt better because his eyes are inside the ball. He can make the adjustment to get the same alignment with a standard length putter, but for now he's sticking with the belly model.
Winner of the 2008 RBC Canadian Open, Reavie had no complaints about the rule change. His plan is to use the longer putter until he is no longer allowed. Despite it helping him fundamentally, he doubted that anchoring provided any discernible advantage. "There are just too many different ways to miss a putt," he said.