Barracuda Championship
Chez Reavie becomes the first player in his 40s to win on the PGA Tour this year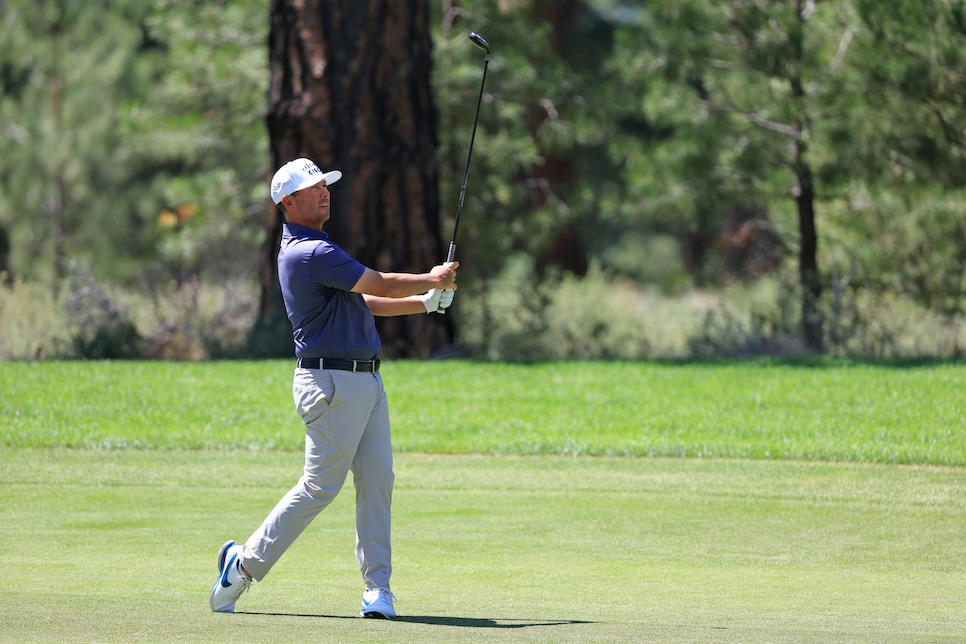 Chez Reavie is not the best player at the club of which he is a member in Scottsdale, Ariz., which is not necessarily a demerit, given that Jon Rahm, among other PGA Tour players, is a member. He proved as such on Sunday when he won the Barracuda Championship, his third PGA Tour victory.
Reavie, 40, finished with 43 points in the Modified Stableford Scoring System, defeating Alex Noren of Sweden by a point at the Tahoe Mountain Club in Truckee, Calif. It was his first victory since winning the Travelers Championship in 2019. He also has a victory in the RBC Canadian Open on his resume.
"Just staying patient," he said after squandering the six-point lead he took into the final round. "I knew I'd have to. I knew some guys were going to make a lot of birdies early. I was hoping I'd be one of those guys, but my putter let me down."
Yet with Noren, playing in the twosome ahead of him, relentlessly stalking him, Reavie responded, making birdies at eight, nine, 12 and 16. And a two-putt par at 18 secured the victory for him.
Reavie, who played college golf at Arizona State, is a member at Whisper Rock Golf Club, as are a host of PGA Tour players. The club staff records their tour pros' scores on the USGA's Golf Handicap Information Network (GHIN). Reavie is playing to a plus-5.9 handicap index. Rahm, meanwhile, is a plus-6.6.
None of that matters, of course, unless it's the club championship and Reavie has proven himself to be a quality grinder and successful journeyman, who became the first player in his 40s to win on the PGA Tour this year.
"I've been working hard and hitting the ball well," he said. "I kept grinding and here I am. I've been playing well. I've been playing well for a while. I hit the ball well for a little bit and didn't really putt very well, and then yeah, I got a new putter at Travelers and I hit the ball well and putted well there."
He made only three bogeys in 72 holes, two of them coming in the final round. Each of his three PGA Tour wins came when he entered the final round with the lead.