The Loop
(Updated) Cheyenne Woods is having an even crazier week than her uncle
Tiger Woods' return has drawn most all of the golf world's attention this week, but his niece is actually competing in a more important tournament. Just a little more than an hour northeast of Isleworth, Cheyenne Woods is one of 153 women playing for a job in 2015 at LPGA Q School.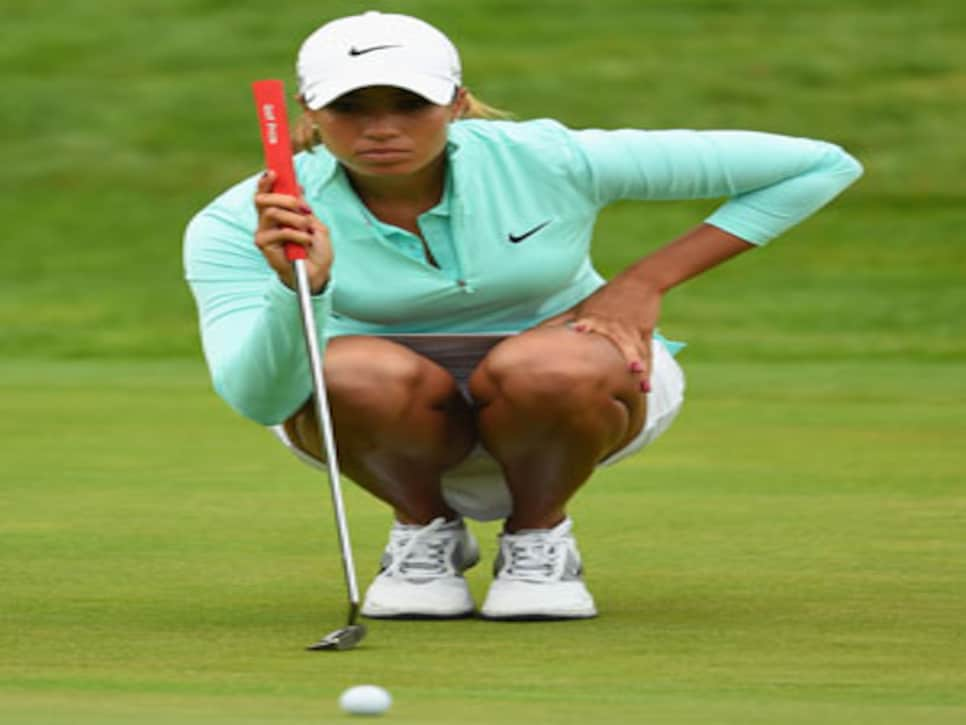 And it's been quite an up-and-down (and up) week so far.
Woods opened with a 68 at LPGA International in Daytona Beach to grab a share of fifth place after Day 1, but on Thursday, while her uncle shot a head-scratching 77 in the first round of the Hero World Challenge, Cheyenne shot 79 to tumble to 94th place. The top 20 (no ties) earn LPGA Tour cards for 2015, so we shouldn't expect to see her playing against the best women golfers in the world next year, right? Not so fast.
Woods bounced back with a 67 to vault into the top 30. She is currently only two shots behind a logjam at T-19, and she still has two rounds to play. The 24-year-old Woods, a former ACC champion at Wake Forest University, won on the Ladies European Tour in February, but didn't do much the rest of the year and missed the cut at the three LPGA majors in which she competed.
"The LPGA has always been my dream so to know all the hard work has paid off is great," Woods said.