The Loop
Cheyenne Woods' mother: '[Earl] would have been so proud'
Saturday night was closing fast on Sunday morning in Phoenix, when Cheyenne Woods' final hole from the Australian Ladies Masters was posted on the Internet. Her mother Susan Woods, wide awake, was at her computer, and two thoughts immediately came to mind.
One was how proud she was of her daughter. The other was how proud Cheyenne's late grandfather, Earl Woods, would have been, no less than he had been for Tiger Woods.
"He would have been just as proud," Susan said. "I had the same feeling when Cheyenne won the ACC [Atlantic Coast Conference] championship a few years back [while at Wake Forest]. I was able to be there, and walking that whole back nine on the last day I had the same feeling in my heart that he was watching and feeling so proud. Watching online I had the same feeling. I know he would have been so proud of her."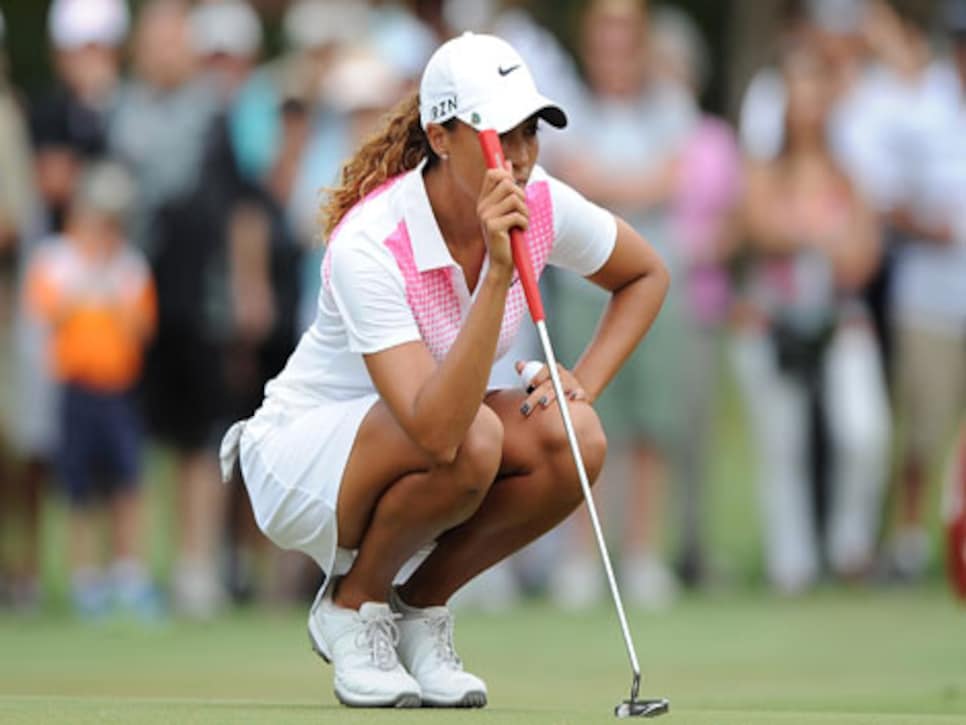 Cheyenne had been introduced to golf in the same garage in the modest tract house in Cypress, Calif., and by the same man who introduced Tiger to the game there. (Cheyenne's father is Earl Woods Jr., Tiger's half brother, from whom Susan is divorced.)
On Sunday, Cheyenne, 23, Tiger's niece, began making her own name, winning for the first time on a major professional tour by beating a field that included Jessica Korda, Yani Tseng and Karrie Webb.
"I just knew it was a matter of time," Susan said, "that whatever her journey was going to be that eventually she'd make it to the top."
The final result from Australia came across the Internet at 11:45 p.m., Mountain Standard Time, and Susan's third thought was to text Sister Lynn Winsor, the legendary golf coach at Phoenix' Xavier Prep, for whom Cheyenne had played.
"I was in bed," Sister Lynn said. "I read the text and thought, 'oh my God.' I couldn't even sleep the rest of the night.
"We had Mass Saturday afternoon and we subtly managed a little prayer that we hope she does well and has a wonderful experience. We never pray for them to win. Her talent won it, but a little prayer doesn't hurt."
Sister Lynn's golf teams have won 31 Arizona state championships, but her mandate has always been that her players leave school as better people than when they arrived. That being the metric, Sister Lynn already had graded Cheyenne a success.
When Woods is in town, she stops by Xavier Prep to see Sister Lynn. "How many golfers would ever come back to visit their high school coach a couple times a year?" Sister Lynn said. "It's more than golf. It's friendship. She's a moral, caring person. She's very grateful to everyone who's helped her. She's always thankful. She handles herself so well. She's very humble."
The victory came on the Ladies European Tour and doesn't earn her status on the LPGA, her ultimate goal. Sister Lynn's testimony is why her succeeding is in the game's best interest.
Humility was not Earl Woods' strong suit. But his pride in his granddaughter, a lady and a champ, would have been justified. "She's just got that personality that's wonderful for golf," Sister Lynn said.