News
Baby On Board: Chesson Hadley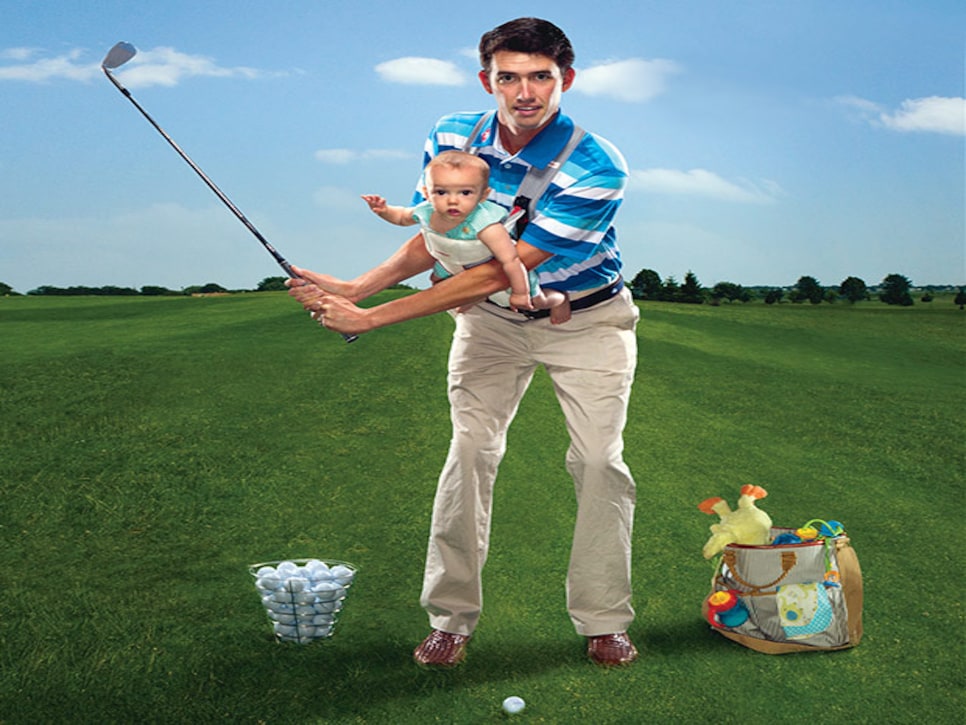 Chesson Hadley, photographed April 30, 2014, Charlotte.
ON HIS NOW 8-MONTH-OLD SON, HUGHES
My wife, Amanda, and I decided we should all travel together on the PGA Tour as a family. It's incredible to think that we made this thing that looks like us. And now we get to travel around the world with him.
ON WINNING THE PUERTO RICO OPEN
Shooting 21 under was awesome, but I believed I belonged out here earlier than that. Finishing fifth [Shriners Hospitals for Children Open] just after getting my tour card—I was in the final group with Webb Simpson—that sold me.
ON QUALIFYING FOR THE U.S. OPEN
I'm excited. I've never been to one, so the first U.S. Open I go to will be one I play in. And to think it's in my home state of North Carolina. I've played a boatload of golf at Pinehurst No. 2
ON LIFE ON THE WEB.COM TOUR
I remember a motel in Wichita, Kan., where I woke up in the middle of the night, and I could feel something crawling across the bed. I saw the silhouette of a cockroach the size of a toy car. You've got to embrace that lifestyle when you're out there or you won't make it.
Most hotels out here are $200-$250 a night. Then again, we're playing for $1.8 million this week, so I'm not complaining.
I've always been skinny, but I'm actually 25 pounds heavier than I was in high school. My waistline is 33. What can I say? I have great hips.
ON THE UPS AND DOWNS OF GOLF
I get down on myself when I'm playing bad and then I'll break out of it. I like Matt Kuchar's attitude: Just go smile your way around the course.
ON TRAVELING WITH AN INFANT
We bought an Ergobaby. It's like a marsupial pouch. We strap it on and Hughes goes right to sleep. Now he's finding his voice and starting to scream. We might need a new strategy.