Ace Elation
Chesson Hadley unleashes an epic celebration after his first PGA Tour hole-in-one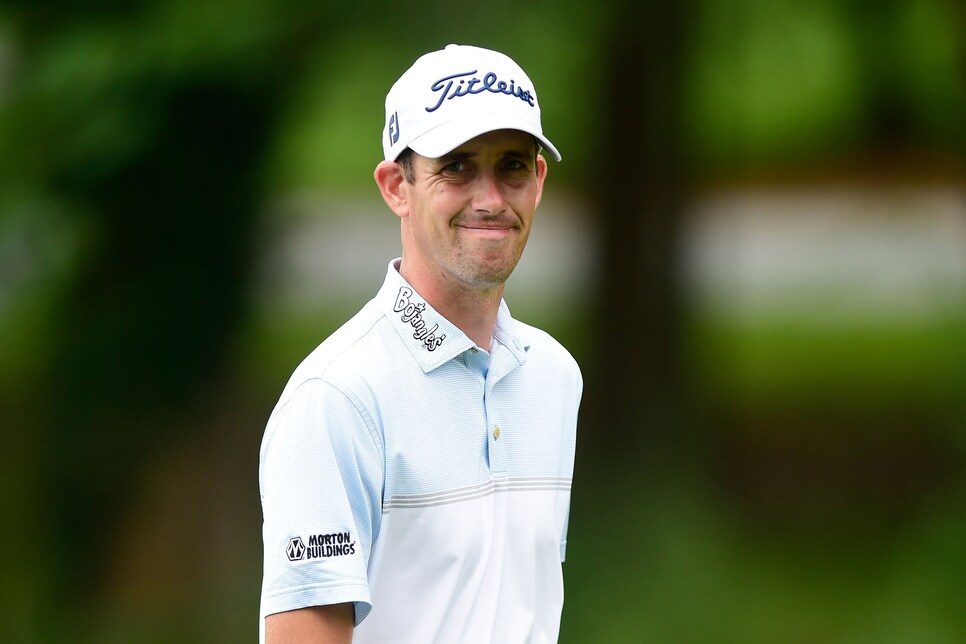 GREENSBORO, N.C. — We already know Chesson Hadley is one of the funniest players on the PGA Tour, and if we needed more evidence that he's One Of Us, we got further proof Sunday morning at the Wyndham Championship. There, on the 16th hole (his seventh of the day), Hadley made his first ace on the PGA Tour. That's fantastic all on its own, but it's the reaction that really made the moment. Watch the mad lad go absolutely bananas:
If you're anything like the media room in Greensboro, you will be watching this clip over and over for the pure joy of it, for the massive amount of air Hadley gets on his jump—tour officials would not comment on whether this vertical leap was a record—and even the near heel-click he executes while literally sprinting and leaping off the tee box.
Even better, his ace contributed 1,000,000 Wyndham Rewards points to the charity Birdies Fore Backpacks, an effort that aims to alleviate childhood hunger in schools.
Hadley is one of the true gems, and this celebration is the undistilled ecstasy of everything that keeps us coming back to golf through the grind and frustration of a sport that can be stingy with its rewards—a stinginess Hadley himself experienced earlier this year with a heartbreaking late misstep at the Palmetto Championship. All that was forgotten today, at least for a moment, and we won't soon see another celebration like this.