The Loop
Check out this photo of two Babes kissing on the golf course (It's not what you think)
What to make of this picture of Babe Ruth and Babe Zaharias kissing before a charity golf tournament?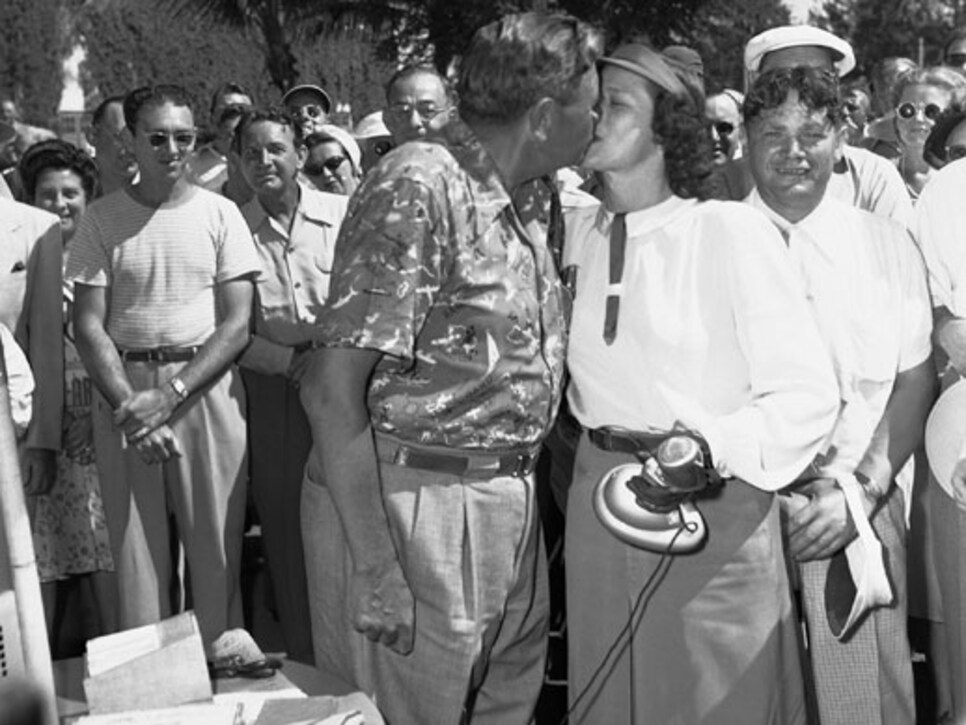 -- First, some background. Zaharias, who was married to wrestler George Zaharias, and Ruth, who was married to actress and model Claire Merritt Hodgson, were not an item. This was a friendly kiss that occurred at Babe Ruth's Cancer Fund Golf Tournament in Miami on February 29, 1948. Sadly, the Yankees legend would die of cancer less than six months later.
-- Onto more happier things, it's a picture of Babe Ruth and Babe Zaharias, arguably the greatest male and female athletes ever! Ruth re-wrote baseball record books and was a celebrity golf pioneer. Zaharias won 10 major championships as a golfer and two Olympic gold medals in track and field.
-- Babe Ruth's golf shirt is awesome. It's literally a Hawaiian shirt, listing places within in the state and showing people surfing and swimming. I want one.
-- Is that Raymond Floyd behind Ruth's right arm?
Here's another pic from that day: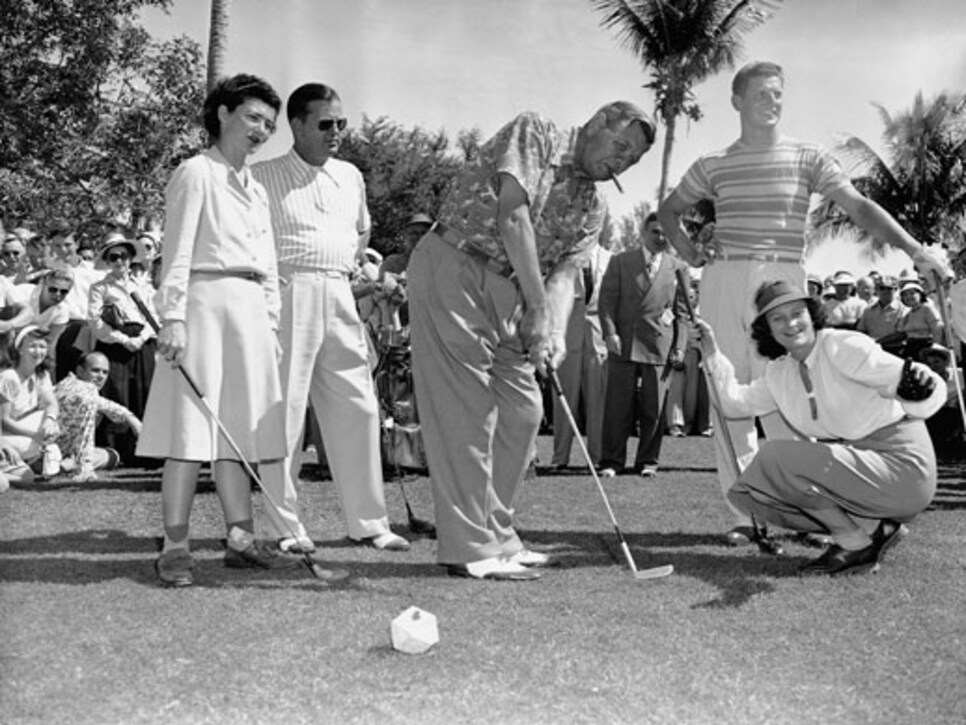 -- Love Babe Ruth putting with a cigar hanging from his mouth. Not even Miguel Angel Jimenez pulls off that look as well.
-- Love Babe Zaharias being so excited about the other Babe's putt.
-- Love how everyone seems to be watching intently where that ball is going -- except for the younger golfer (identified as University of Miami golfer Al Besselink) behind Zaharias. What is he looking at?! It's Babe Ruth putting! Show some respect!