The Loop
Check out the hilarious video Matt Bonner posted announcing his retirement from the NBA
Athletes are finding more and more creative ways to announce their retirements these days. Marshawn Lynch hung up his cleats by posting a photo of cleats hanging in his locker. Jared Allen rode off into the sunset by actually riding off into the sunset on a horse. And on Friday, we got two more brilliant entries on this suddenly growing list.
First, another NFL star, Steve Smith made his retirement official by sharing his letter to commissioner Roger Goodell. Look closely at what the Hall-of-Fame-bound wide receiver's short message says:
"This is to notify you that as of today, I, Steve Smith Sr., will no longer be antagonizing defensive backs." Classic.
Then Friday afternoon, it was the NBA's Matt Bonner putting a hilarious twist on his own retirement. Bonner, a big man (6-foot-10) known mainly for shooting three-pointers, was never a star. Heck, he hardly ever started, but he was an important cog on two championship teams during his 10 years on the San Antonio Spurs. And Bonner made fun of the lack of buzz surrounding his exit in this funny -- and somewhat touching -- video that features an empty pressroom and a janitor who thinks he already retired. Check it out:
So what does this have to do with golf? It's a bit of a stretch, but Bonner has hosted multiple charity golf outings. And he's visited Topgolf in San Antonio. And he went into the University of Florida's Athletic Hall of Fame as part of the same 2015 class as four-time PGA Tour winner Camilo Villegas. And, well, we can assume he'll play more golf now that he's retired.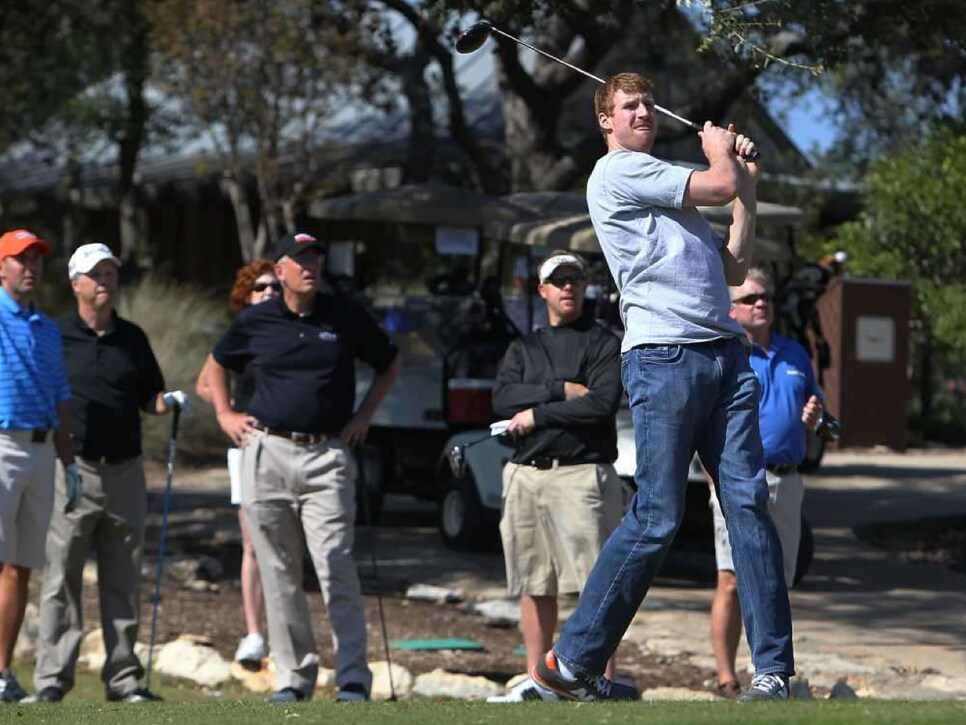 In any matter, happy trails, Matt. And to all the athletes out there who are thinking about calling it quits, take notes.