The Loop
Cheat Sheet: What you need to know for Saturday in golf
__The Sound and the Furyk__Unfortunately, I can't claim that delightful play on words (credit goes to Golf Digest's Max Adler for that one), but holy 59! And of all the guys, it's the low ball hitting, short driving, weird golf swinging Furyk, who's now made Fred Couples look like the biggest fool on the planet for not picking him for the President's Cup team. He's still only tied for the lead, but no matter how it turns out from here, Jim Furyk can hold his head high. In fact: Jim, get your phone out and text that to Couples. Just an idea...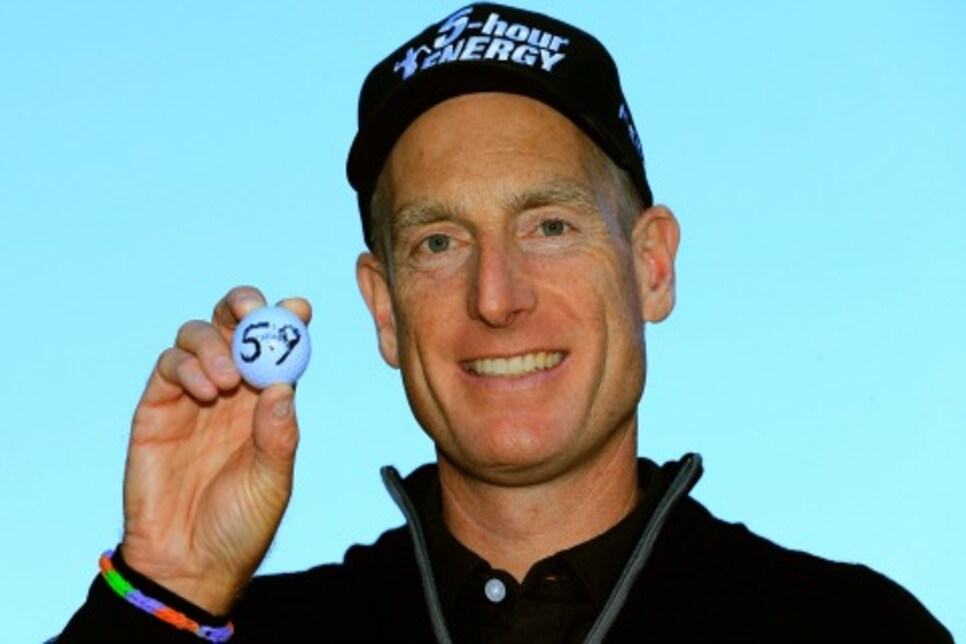 __Golfing in the rain__Between the rain, the course, the rain, the discussion over whether it should be a major, and even more rain, the Evian Championship (now a 54-hole tournament) is turning into quite a mess. But the good news is that players squeezed in 18 holes on Friday, with Mika Miyazato shooting herself into the lead with a six-under round of 65. The forecast isn't looking good for Saturday, so it's probably best to just enjoy this golf while we have it.
__Golf's most interesting man__Miguel Angel Jimenez may be 49, but he's in the hunt once again at the KLM Open. He's tied for the lead through two rounds after rounds of 64 and 67. The way he's hitting the ball, don't bet against Jimenez to finish off the tournament the way he started.