Cheat Sheet: What you need to know Saturday in golf
__Holy Tiger Woods!__Whether you love or hate him, there's no denying that Tiger Woods played pretty darn well on Friday. Woods tied his career low round at the WGC Bridgestone Invitational, finishing with five pars and a nine-under-par 61 to take a big lead into the weekend. It was an exciting glimpse of the Tiger Woods of old, and his legion of supporters was quick to point to this that a major victory is on the horizon (next week perhaps?). But before we all get too excited about the prospect of the Great One's return, remember that his round today isn't totally unprecedented-- this is the fifth time he's gotten hot and shot 61 in his career, and on a course he feels very comfortable on. His rounds on Saturday and Sunday will probably offer more insight into how he'll play at the PGA next week than his round today, extraordinary though it was.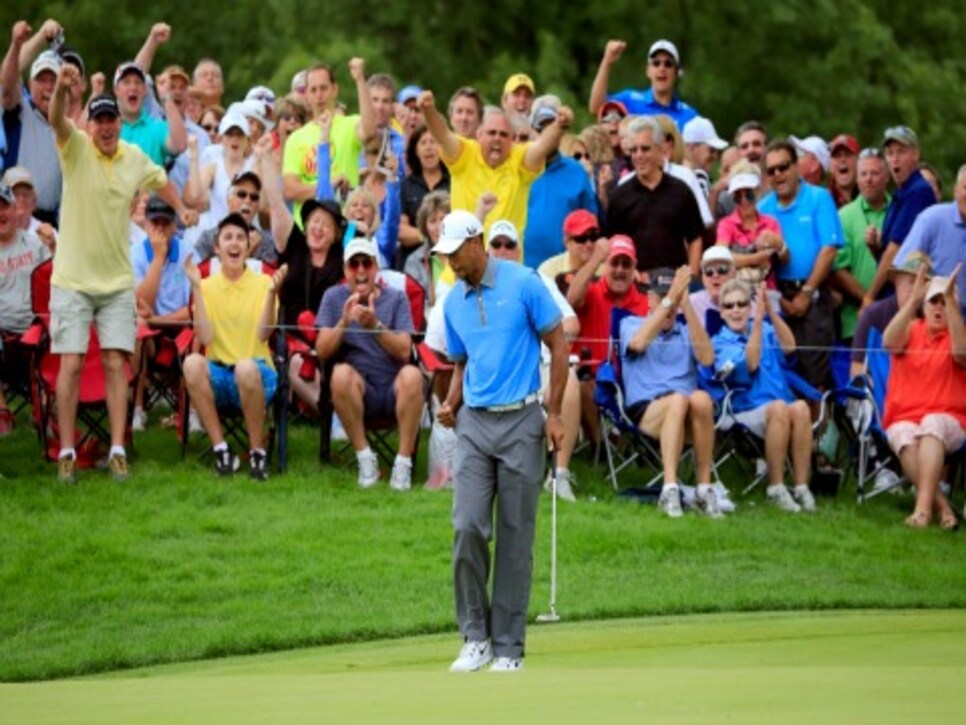 ____Winbee no more__A slight over exaggeration, but Tiger's round did a pretty good job at making everyone forget that Inbee Park is still chasing the grand slam of women's golf. After catching the bad end of the draw weather-wise on Friday at the Women's British Open, Park's lackluster one-over-par round of 73 left her eight shots back and put a series dent in her hopes of completing the grand slam. A victory from here would be truly historic stuff from Inbee Park, but an overriding question remains: Is it too late?