The Loop
Cheat Sheet: What you need to know for Saturday in golf
__Move over Steve Stricker, Zach Johnson's in town__Lots of people found it tough to look past Steve Stricker this week at the John Deere Classic, and for good reason -- he did win the tournament three years in a row, after all. But instead, it's this year's defending champ, Zach Johnson, who's sitting T1 and has yet to make a bogey through 36 holes at TPC at Deere Run. But this shouldn't really come as much of a shock, because once he gets comfortable on a course he almost immediately becomes the man to beat. The evidence? If he wins this week, it'll be the fourth time Johnson's won the same tournament more than once.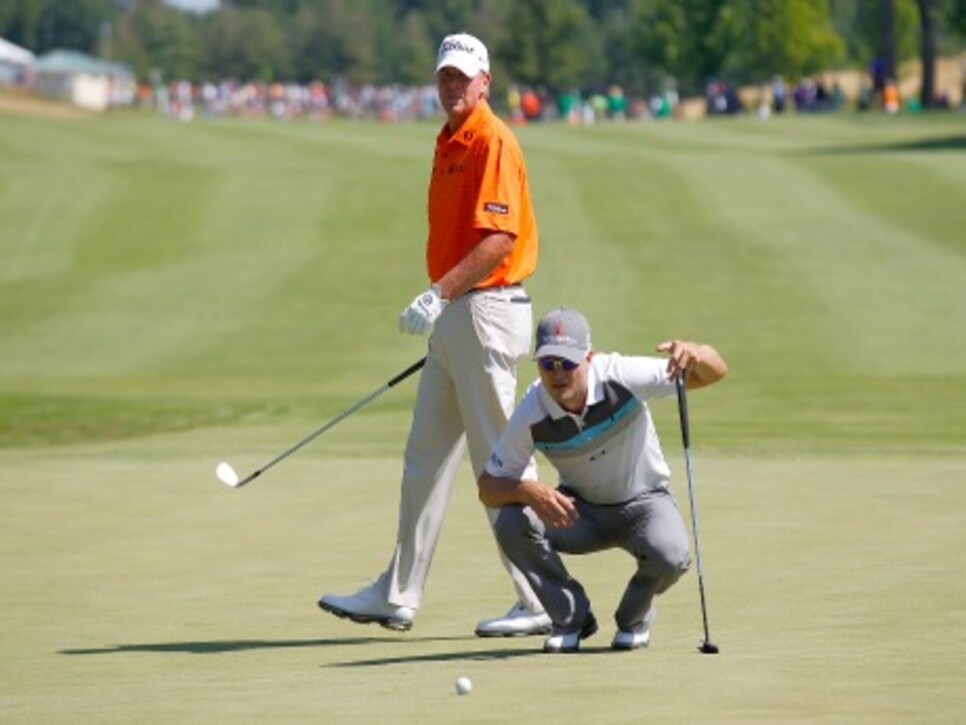 __"I'm glad I'm leaving."__That's what Ernie Els said Friday after missing the cut at the Scottish Open. It was similar story for Phil Mickelson who shot 70 on Friday to drop out of the Top-10. The third highest ranked player in the field, Matteo Manassero, isn't exactly lighting it up either. He's -5 and sitting T46. Instead, the story's about the flat-capped wearing, 341st-ranked Scottish Challenge Tour player Chris Doak, who's leading at -12. Yes the tournament's only halfway through, but you'd have to be a robot (or just really boring) not to root for this guy.
__Lots of big names, chasing a small one.__The Top-10 at this week's U.S. Senior Open is amazingly strong through 36-holes: Rocco Mediate, Fred Funk, Tom Lehman, Mark O'Meara, Tom Watson and Kenny Perry are just some of the names featured. But they were all chasing Michael Allen, whose Friday 63 opened him a 5-shot lead. Allen has amassed just seven wins on all tours in his nearly 30 years as a professional. Can he hold on and add one more to his tally?
__Rickie Fowler disciples, unite!__We'll let the picture do the talking, but be honest -- you'd be lying if you said this wasn't kind of cool.