Cheat Sheet: What you need to know for Sunday at the Greenbrier
__Which Wagner will show up on Sunday?__With only six made cuts in 18 events this year, and only two finishes inside the Top 25 going into Greenbrier, it's fair to say that Johnson Wagner hasn't played well this year. But almost inexplicably, he caught fire at Greenbrier: his 62 in Round 1 was tied for the low round on Thursday, as was his  64 on Saturday, but wedged in between those was a lackluster 70 on Friday. He's going into Sunday looking to make 2013 his third consecutive year with a win, but which Wagner will show up? The one of Rounds 1 and 3, or the Wagner that has flattered to deceive all season?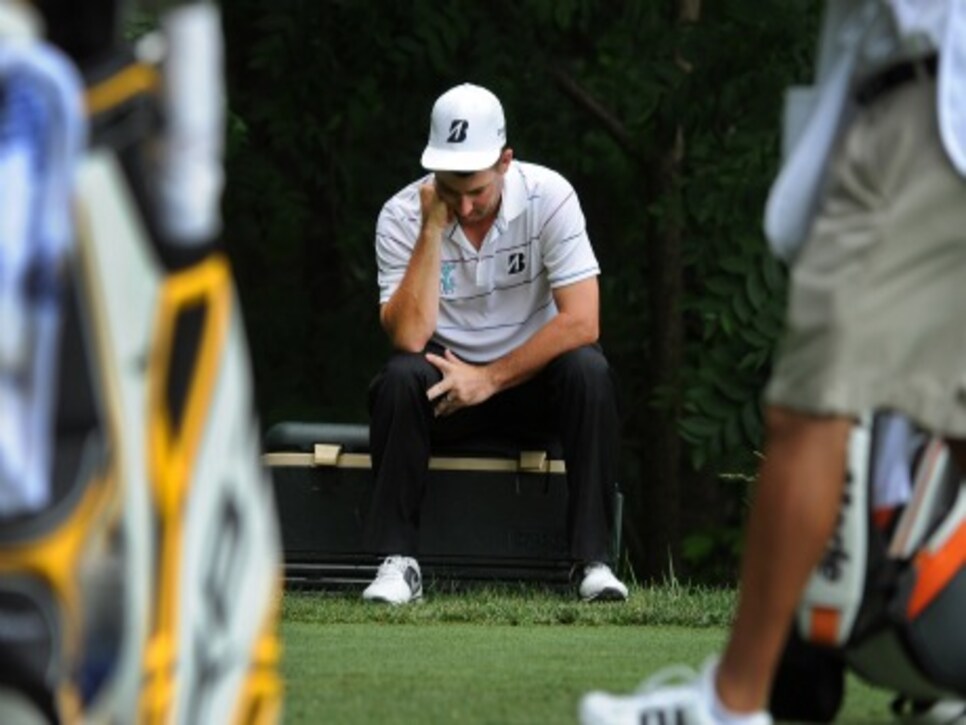 __A wedding for the happy couple__Not long ago, Rory McIlroy and his tennis player girlfriend Caroline Wozniacki were both ranked first in the world in their respective sports. Now, McIlroy is stuck in a slump that he can't shake and Wozniacki was knocked out of Wimbledon soundly by little-known qualifier Petra Cetkovska. But it's not all bad news for the couple: aside from Rory's fellow Northern Irishman, Graeme McDowell, storming into the lead at the European Tour event this week, the couple attended their first wedding together this weekend.