The Loop
Cheat Sheet: What you need to know for Saturday at the Greenbrier
Is it Matt Every's time for a first PGA Tour title?
It's been a strange season for the former University of Florida star, but he shot a second-round 62 to grab a one-shot lead at the Greenbrier Classic heading into the weekend. Every has just two top-25 finishes in 2013, but both were top 10s, including a T-4 at Colonial six weeks ago. Since then, he's missed three consecutive cuts, but for a guy who had two runner-ups and a third place last year, a breakthrough victory seems like it's just a matter of time. Hurting him is the fact that it's a very bunched leader board. Helping him, though, is the fact that most of the other names on it have never won on the PGA Tour either.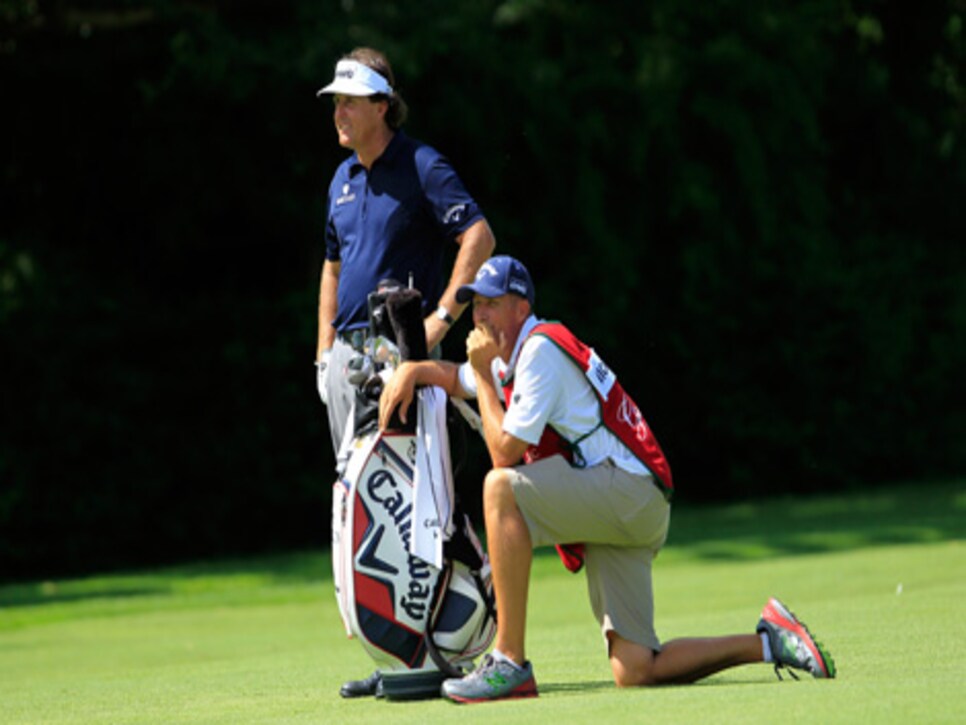 What's up with Phil Mickelson?
For a third straight year, Mickelson played came to the Greenbrier Classic. And for a third straight year, he missed the cut. Mickelson said his lack of success stems from not being able to figure out distance control with irons at the elevated track. That looks to be true, but it also can't be easy to get ready to play for your next event following another heartbreaking finish at the U.S. Open. Overall, Mickelson is having a great season, though, so this should just be a blip.
What's up with John Daly?
Daly struggling mightily before withdrawing? Yeah, we've seen that story before. But this time, it seems like he actually had a good excuse. Following his round, Daly tweeted that he needed to have elbow surgery and could be out for an extended amount of time:
On the bright side, Daly already locked up the award for most outlandish pants on tour this year with his July 4th look: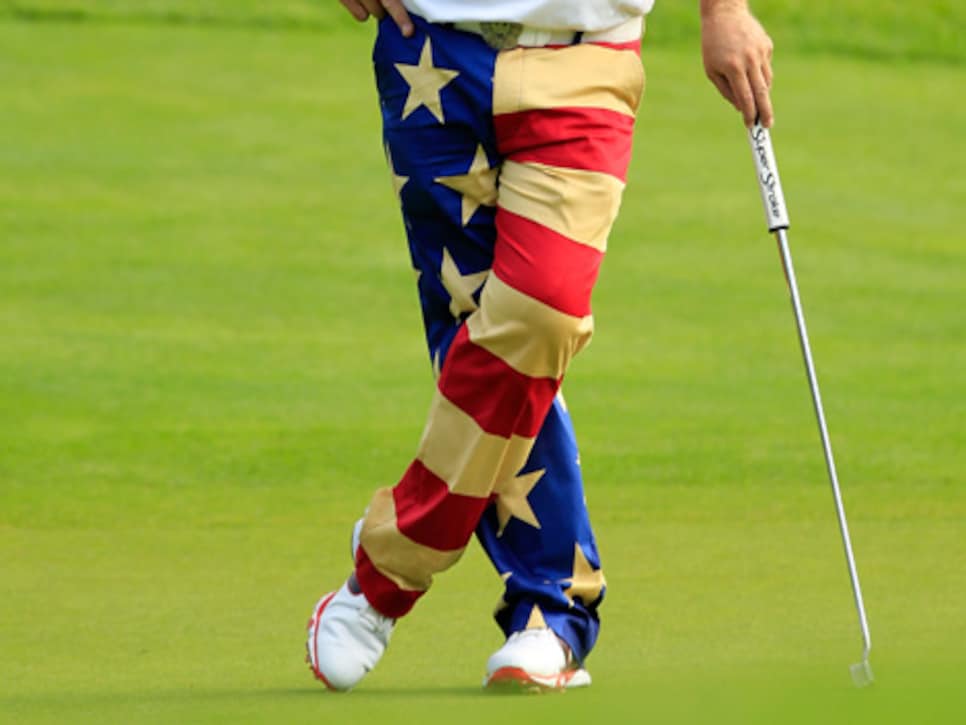 Get better soon, John. Or at least in time to showoff that Thanksgiving ensemble we know you have waiting in your closet.