The Loop
Cheat Sheet: What You Need to Know About Sunday in Golf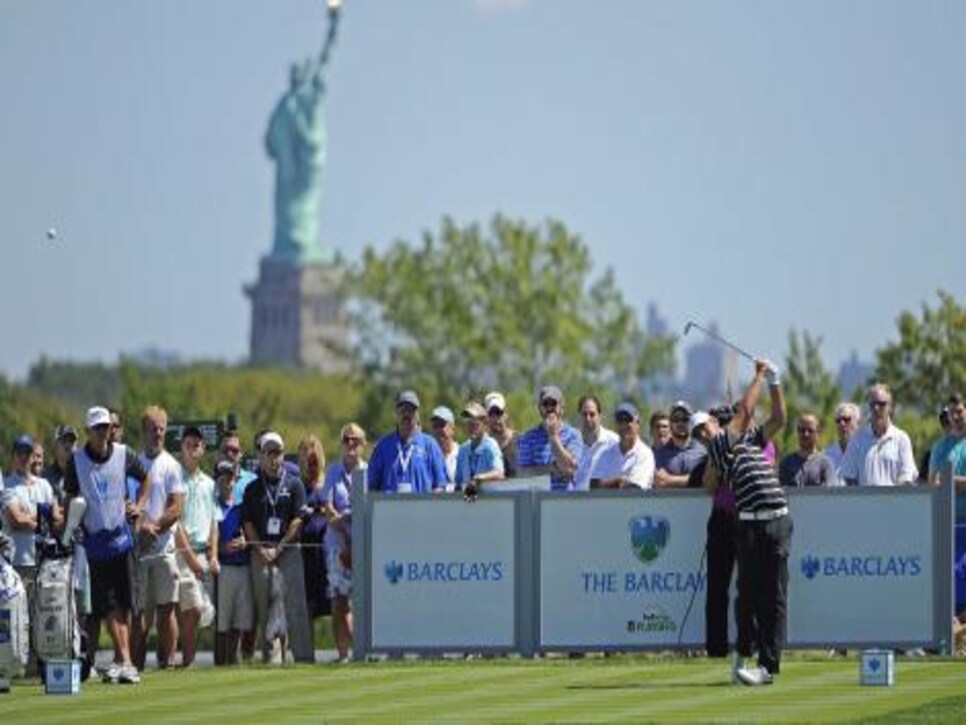 Photo Courtesy: Chris Condon/PGA Tour
__ Is this Woodland's breakthrough? __
When you talk about golf's most talented young players, Gary Woodland is at the top of the list. He has power for days. And he's now on the brink of the biggest win of his career. A winner three weeks ago at the Reno-Tahoe Open may have given Woodland the confidence he needs to know he can contend with the world's best players. He's tied with Matt Kuchar atop the Barclays scoreboard heading into Sunday. I watched Woodland practicing on the range on Wednesday as one of the last players out there. Will the talented 29-year-old rise to the occasion in a final group with Kuchar? We'll see if he stays aggressive on Sunday at Liberty National.
__ Chappell making a big step__
Kevin Chappell has one of the most compact, efficient swings you'll see. He was in contention this year at the Memorial, shooting 68-68 to settle for a second-place finish. A brilliant third round--the course record at Liberty National--has the UCLA product in contention again after one of the most impressive rounds of the second half of the year. Chappell put in a long Tuesday range session with Golf Digest Best Young Teacher Mark Blackburn on Tuesday. On a relaxed day for some PGA Tour pros, Chappell was all business on the putting green, too. His T-3 at the U.S. Open in 2011 at Congressional brought him on to the scene. Just like Woodland, can he take the next step?
__ Hedwall at the top after Solheim __
She went 5-0 to help the European team win its first Solheim win on American soil last week in Colorado. With 11 of the 12 Solheim Cup players playing this week in Canada, Hedwall is showing she's playing the best out of any LPGA player in the world right now, with 13 Solheim participants in the top 20. The young Swede is closing the year off strong to cementing herself as one of the fastest young players in the women's game.