The Loop
Cheat Sheet: Can we have a Stenson-Scott playoff?
What you need to know for Sunday in the world of golf
This guy's incredible (part 1)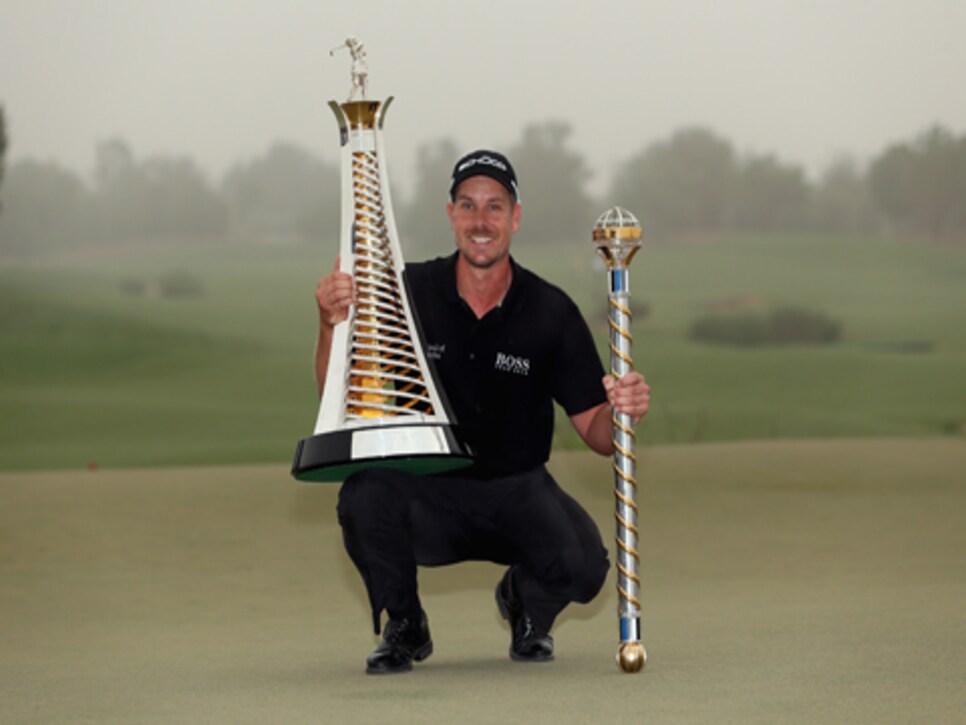 Henrik Stenson is King of the World. Photo: Andrew Redington/Getty Images
This guy's incredible (part 2)
Speaking of Stenson, all he did this week was become the first golfer to win the PGA Tour's FedEx Cup and European Tour's Race to Dubai in the same season. Not only did he win the DP World Tour Championship, he did it in style with a Sunday 64 to win by six shots. Can we just have a Henrik Stenson-Adam Scott playoff to see who deserves the right to question Tiger Woods' supremacy?
The PGA Tour should play drought-stricken areas
A quick look at the news finds recent droughts in Texas and the northeast, while California is on pace for the driest year on record. Yet, somehow the PGA Tour keeps finding itself in rain, this week at the OHL Classic at Mayakoba. It's quite appropriate that the final official PGA Tour round of 2013 will be delayed because they'll have to finish the rain-shortened third round this morning.