The Loop
Cheat Sheet: Are we entering the era of Henrik Stenson vs. Tiger Woods?
What you need to know for Saturday in the world of golf
He's back! Stenson, that is.
With so many tournaments being contested around the globe, it's probably just best to start with Tiger. A Friday 63 made up for a lackluster 70 on Thursday and flung him into the top-5, one shot off the lead. Happy though he may be with his performance, Tiger once again finds himself trailing World No. 3 Henrik Stenson. It's becoming familiar territory recently, and not just for Tiger, which begs the question: At what point is it safe to anoint Stenson Woods' chief challenger? Or -- dare I say -- should we start flipping that question around?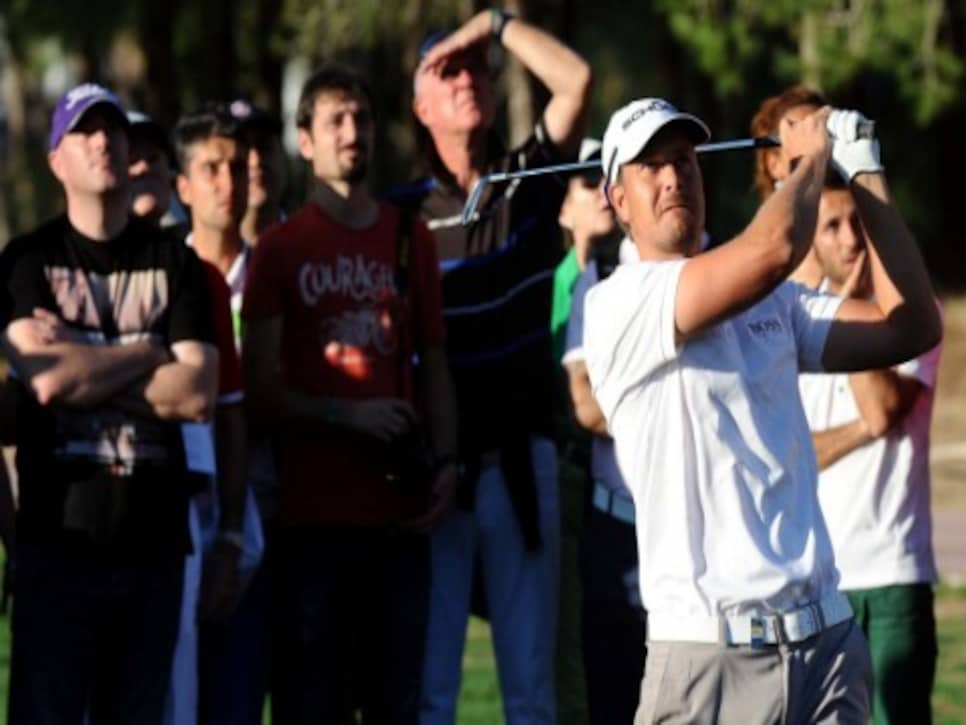 Adam "contention" Scott strikes again
Skipping from Turkey to Australia; Adam Scott is leading his country's PGA Championship by two shots after two rounds -- three shots ahead of Rickie Fowler -- and at this point has officially (not officially, but you get what I mean), become a "getting into contention" machine. Since the end of the 2013 PGA Tour season, where he finished with six top-10s and 10 top-25s in sixteen events, including a major, he won the Grand Slam of Golf and is the odds-on favorite to collect another victory.
Keep calm and stand with Briny
There's a certain skill to what Briny Baird's done with his golf career. Having banked more than $12 million in earnings, Baird holds the distinction of being the richest player never to win on the PGA Tour -- his closest call came in 2011, when he lost to a birdie on the sixth extra playoff hole. He's been going at it since 1995 and has lost his full PGA Tour status twice since first making the tour in 2000. Now, at 41, he's back healthy and still searching for his maiden win. Sitting one shot off the lead through two rounds at the McGladrey Classic, it's hard not to pull for this guy.
Kevin Chappell is among those tied with Baird one shot back of the lead at the McGladrey Classic. Here's a video I shot of his swing on the range at the Barclays in August, for your viewing pleasure.