News
Chase Koepka hopes Challenge Tour experience can pay off the same way it did for big brother Brooks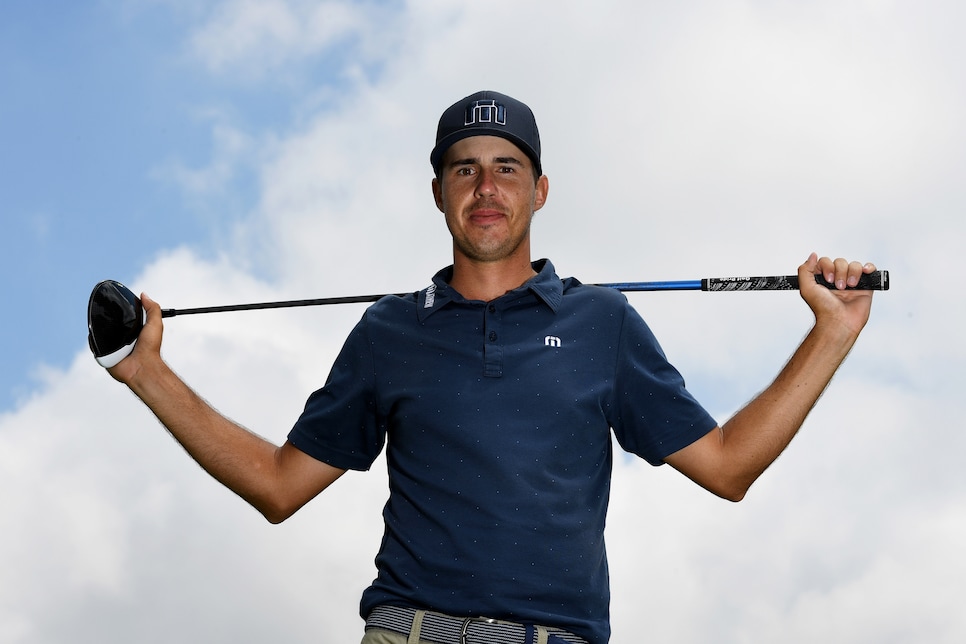 Photo By: Ross Kinnaird/Getty Images
AVIEMORE, Scotland — The Koepkas have long been crossing the Atlantic Ocean in search of a better life. The name, reveals Chase, brother of Brooks, is of Polish or German origin, with maybe a little Czech in there, too. And when the family that would one day produce a major champion arrived at Ellis Island, Koepke (pronounced "kepkay") became Koepka ("kepkah") through the inevitable combination of unfamiliar accents and lack of English.
"All I know now is, there aren't a lot of Koepkas in the world," says Chase, who this week has made his ancestor's journey in reverse to tee-up at the endlessly picturesque Spey Valley in the Scottish Hydro Challenge, part of the European Challenge Tour.
The younger Koepka is not the first of the clan to play in the tournament though. Before June 18, 2017 came along, perhaps the most significant date in the professional life of the elder sibling occurred almost exactly four years earlier. On June 23, 2013, the future U.S. Open champion was in the Highlands of Scotland.
A spectacular third-round 62 the day prior had catapulted the then 23-year-old American into contention alongside the likes of Byeong Hun-An, who would go on to win the 2016 BMW PGA Championship, and Tyrrell Hatton, whose own career ascent has him No. 22 in the World Ranking. Four birdies in the first six holes of the final round saw Koepka take the lead in the race for the €35,200 first prize.
More importantly for the Florida State All-American, victory would be Koepka's third on the developmental tour in 2013, allowing him to be immediately promoted to the European Tour. But it wouldn't come without a little serendipity. Just after the soon-to-be champion completed the eighth hole, play was suspended because of flooding.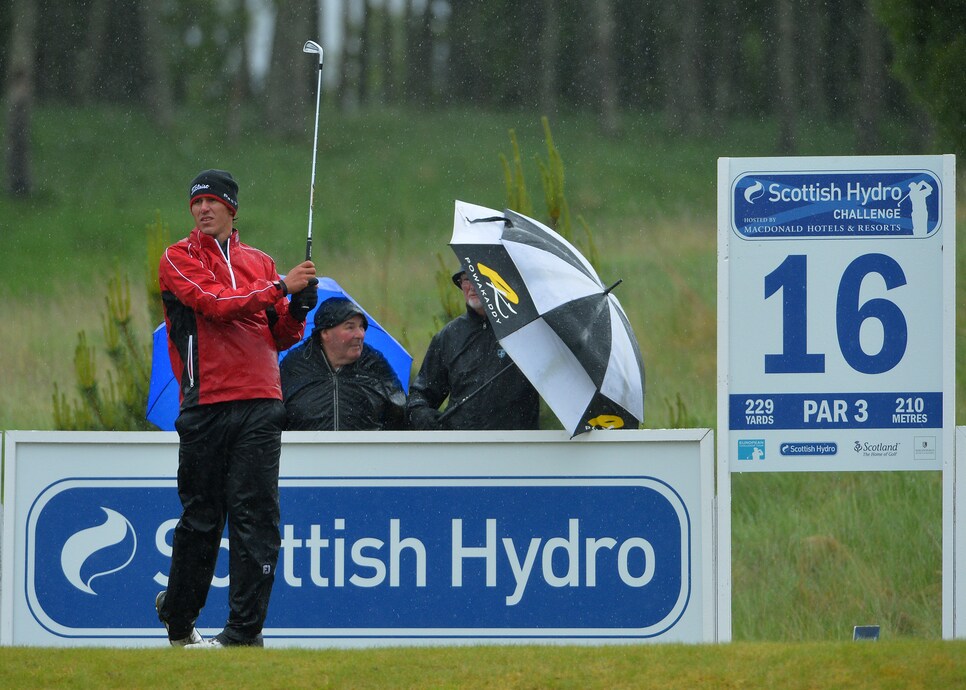 "At that point Brooks was one-shot ahead," says tournament director Kevin Feenie. "But it was looking like we weren't going to get done. I was on the point of abandoning play, which would have meant Brooks would not have won. There was also the added complication of players needing to get to the Open Championship qualifying the following day. Thankfully, as the afternoon progressed, the volume of rain decreased. We were able to start again. But it was still one of the worst days I've ever seen. It was so bad it got dark around 9 pm. Normally at this time of year it stays light until maybe 10:15.
Brooks finished at 8:15, having polished off a closing 68 that clearly would give him the victory (the final margin was by three shots). "We had the presentation at 8:45," says Feenie. "Then he talked to the press. Then he and his caddie jumped in their car and drove all night to Sunningdale. He was first off the tee in the morning, and he went on to win there, too [qualifying for the Open at Turnberry]. Remarkable."
In the immediate aftermath of victory at Erin Hills earlier this month, Brooks was quick to acknowledge the debt his career owes to the Challenge Tour. That "Sliding Doors" moment in Feenie's mind probably deserves some credit, too. While there is little doubt the clearly talented Floridian would still have become one of the game's elite players, his progress would likely have been slowed had play been called by the official.
Four years later, of course, Koepka has moved swiftly upwards and onwards, a major champion and ranked in the World's top 10. But history of sorts could still be about to repeat itself this week at Spey Valley. Returning to the site of his own professional debut 12 months ago, Chase is in Scotland on the back of two top-five finishes in his last three Challenge Tour events. The 23-year-old University of South Florida graduate is currently 26th in the "Race to Oman" and the 728th best golfer on the planet.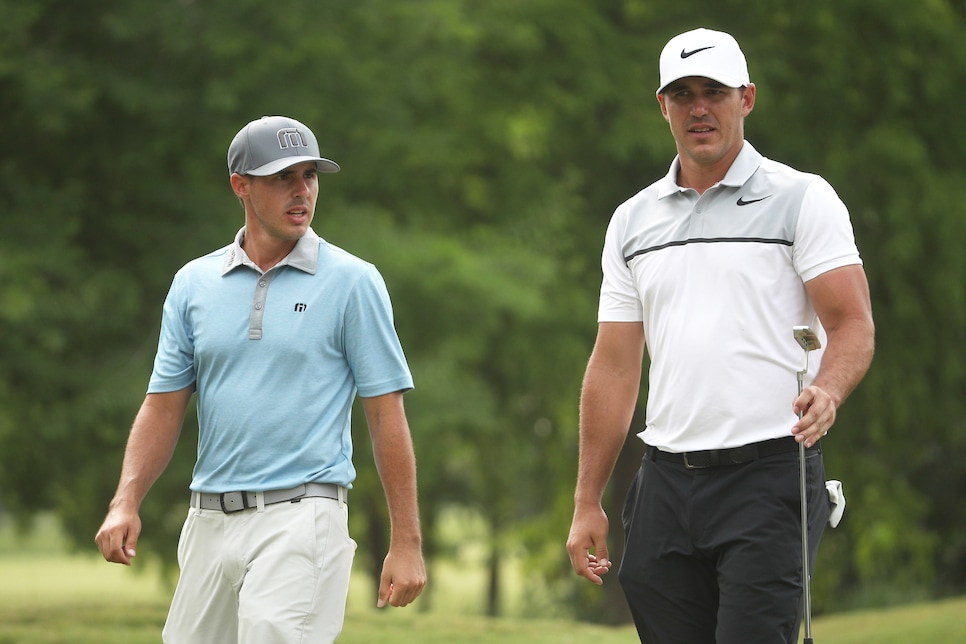 "It was an easy decision for me to come and play here," says Chase, who earlier this year partnered with his brother to a T-5 finish in the PGA Tour's Zurich Classic of New Orleans. "Brooks was all for it. And [former U.S. Amateur champion] Peter Uihlein, who plays on the European Tour, was very encouraging, too. They both felt my game would be well-suited to playing over here. I see it more as a great opportunity to play a high level early in my pro career. There is so much truth to the idea that this is a great place to learn how to play.
"I struggled to adjust last year, but I could see the benefits to my game. So coming back was an easy decision. I knew once I had a few events under my belt I would do better. And I have. Last year made me a better all-around player in all the different condition you see over here. I've played in wind. I've played in rain. I've played long courses. I've played short courses. I've played firm courses. I've played soft courses. The result is that I can definitely hit a wider range of shots."
The younger Koepka's longer-term plan requires little thought. All he has to do is follow his brother's example. In 2014, Brooks was playing full-time on the European Tour and, by the end of that maiden season, was a winner at the Turkish Airlines Open. One year after that, he was on the PGA Tour and winning again, this time in Phoenix.
"Three years from now I'd hope to be competing in majors with Brooks," says Chase, a more diminutive figure than his muscular brother. "But my game has to improve if I want to get there. I'm not on his level right now. But I'm progressing. And I see the European Tour as the best way for me to get there. I'm actually quite shocked that more Americans don't play over here. It's a no-brainer really."
By the way, rain is in the forecast for tomorrow's opening round at Spey Valley. No word yet on how hard.