The Loop
Charlie Danielson, a senior at Illinois, among first-round leaders at Northern Trust Open
This time of year, most college seniors are planning spring break trips or attending basketball games. Charlie Danielson is spending February in a slightly different fashion:
Hanging around the leader board at the Northern Trust Open.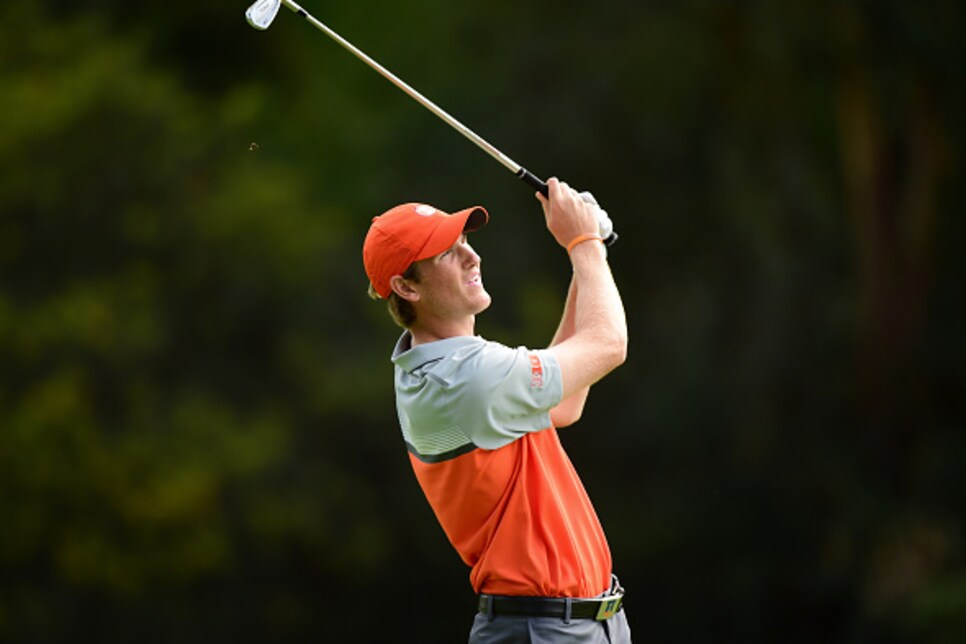 Danielson, a product of the University of Illinois, logged seven birdies on Thursday to shoot a four-under 67 at Riviera Country Club. He entered the clubhouse one back of first-round leaders Chez Reavie and Bubba Watson.
A three-time All-American at Champaign, Danielson earned a spot in the field by winning the College Showcase event on Monday. Talking with the press, Danielson didn't convey a deer-in-the-spotlight cadence.
"I'm just going to try to take it one shot at a time, learn about as much as I can while I'm out here and go into it with no expectations," he said on Wednesday. "When you have expectations to make the cut or to try to take a top-10 or something, you can let yourself down very easy.
"I'm just going to try to go out, have some fun, just enjoy the week as much as I can and hopefully I'm around all weekend and can shoot some good scores."
If he keeps up Thursday's performance, he'll be doing more than just sticking around.
Not bad, for a college kid.