News
Think Young, Play Hard: Charley Hull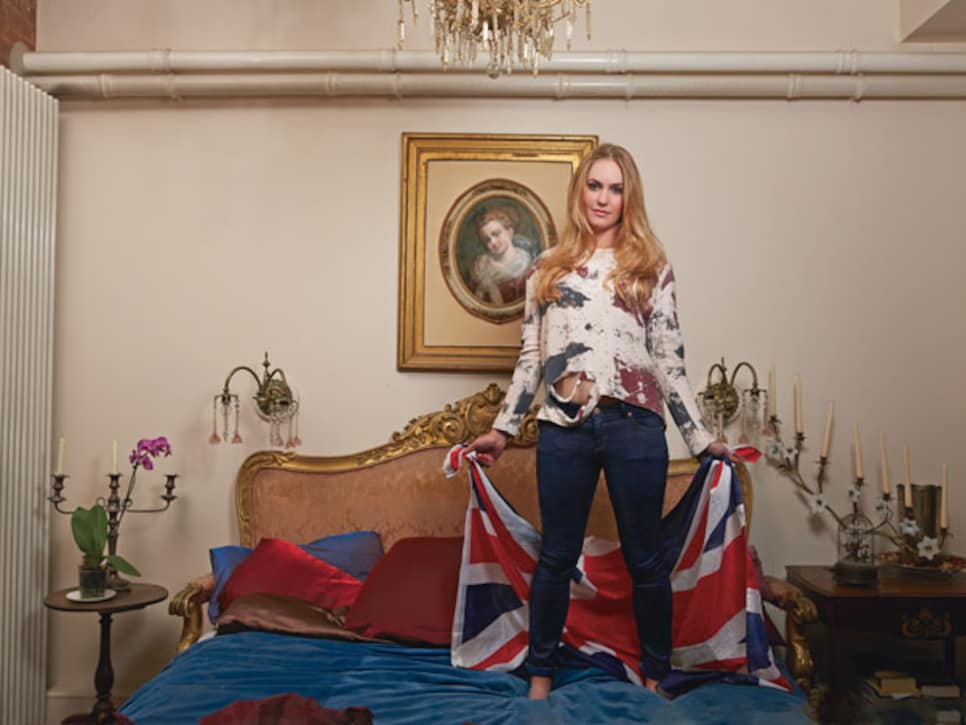 Photographed in London, September 18.
Did you really ask Paula Creamer for an autograph after you beat her, 5 and 4, in the Solheim Cup?
When the draw came out, my friend texted me, and he was like, "Can you get Paula Creamer's autograph, please?" I was like, "I don't really like asking people for their autographs." But I thought at the end, I've got a good chance of getting it now, so I'll just get it.
You surprised people when you were asked at the Solheim Cup how you deal with pressure.
I didn't really feel that nervous, because this is how I always look at golf: I'm not going to die if I miss it. Just hit it, and find it, and hit it again.
What did you say when your friends asked you how the Solheim Cup was?
Any other neat memories about playing with the pros as a teenager?
I birdied my first-ever hole of my first-ever major [the 2012 Kraft Nabisco Championship]. That was my first-ever pro tournament, so I was pretty chuffed with that.
You're going to play on the Ladies European Tour next year, but is the LPGA Tour the goal?
Well, the LPGA Tour is where everyone wants to be—everything is bigger and better. So it's always been a dream of mine to be on the LPGA and get on it as soon as I can.
I understand you're very proud of your family's Polish heritage?
My mum's name is Basinka. She's Polish. Her mum was in the Polish underground during World War II. She escaped and ended up going through Siberia. My dad helped her publish a book about it.
I text a lot. My dad gives me a hard time about being on the phone all the time. I don't have Twitter anymore. I deleted it. Facebook is enough for me.
I just relax with my friends, go and play pool. And I go to the pub, but I don't drink. I can have fun without the alcohol. But my real love is my football team, Liverpool.
And you wear a New York Yankees hat?
All my friends wear them. It's actually my sister's boyfriend's hat, and I stole it off him. And he said, "Can you please wear it when you play in America?" I'll wear it because it's really comfortable.
Do your friends think what you do is a big deal?
I think they're starting to now. A lot of my friends are a lot older than me, and they're starting to play golf and stuff.
Is it weird being so young playing against all these adults?
I see age as just a number. I feel like I'm mature.