The Loop
Charley Hoffman gets a haircut (why is this news?)
Samson presumably never played golf, so who knows how this will turn out, but Charley Hoffman, renowned for his shaggy blond locks, did away with them Friday.
Hoffman posted on his Facebook page photos of himself getting a haircut and the end result (seen above), doing away with the look with which he arrived on the PGA Tour in 2006.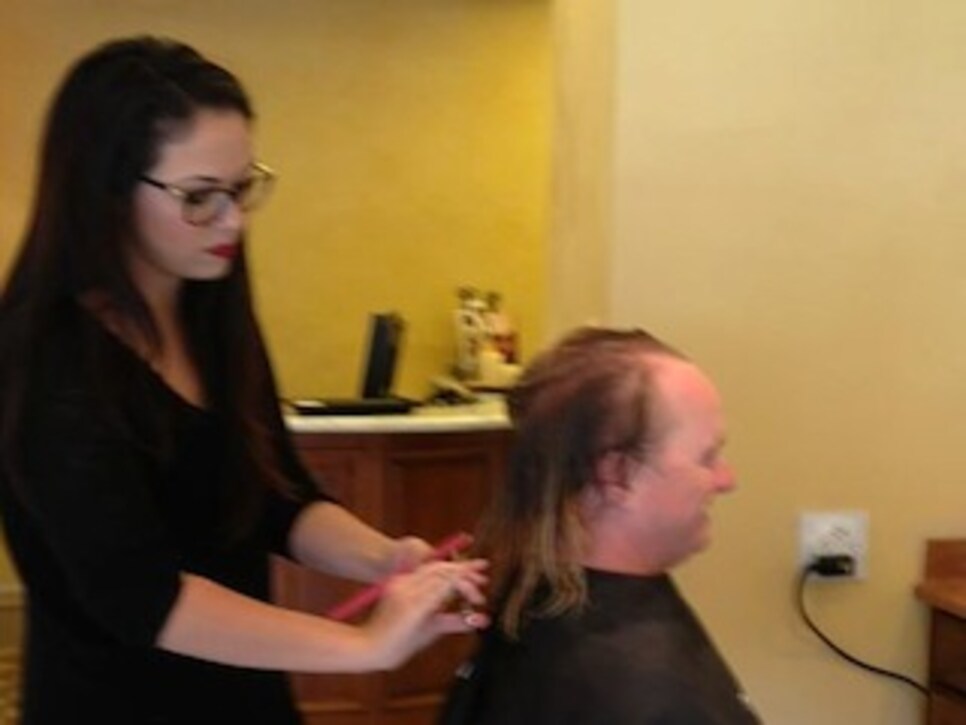 A year later, he was asked about his hair. "I've had it this long for about two-and-a-half, three years now, growing it," he said. "I guess I do it just to sort of be different than everybody else out here. Everybody sort of looks the same. Everybody dresses the same. And I try to wear different colored shirts, and just stand out a little bit. I don't like being the same as everybody else. And I'm just sort of a free spirit, playing some golf. And I guess it's just me, the way I am."
Rather, the way he was. Hoffman posted no explanation for his decision.