News
Charles Howell III dishes on his equipment and explains why he tries every single adjustable setting on his driver
Charles Howell III has enjoyed one of the most consistent careers on the PGA Tour and now in his 20th season has played with equipment from several different manufacturers. Recently Howell committed to a full bag overhaul, putting 13 Titleist clubs in the bag (Howell, it is safe to say, will officially sign with Titleist on Jan. 1, 2019) along with his TaylorMade Spider Tour putter. The payoff came almost immediately, as Howell won for the first time in 11 years at last week's RSM Classic on Sea Island, Ga.
Golf Digest spoke with Howell about that equipment transition, his use of a high-lofted fairway wood and his switch from the Pro V1x to the new Pro V1. Howell also spoke about the last time he hit a persimmon driver, the one equipment mistake his pro-am partners make again and again and why he tries every single setting on his adjustable driver.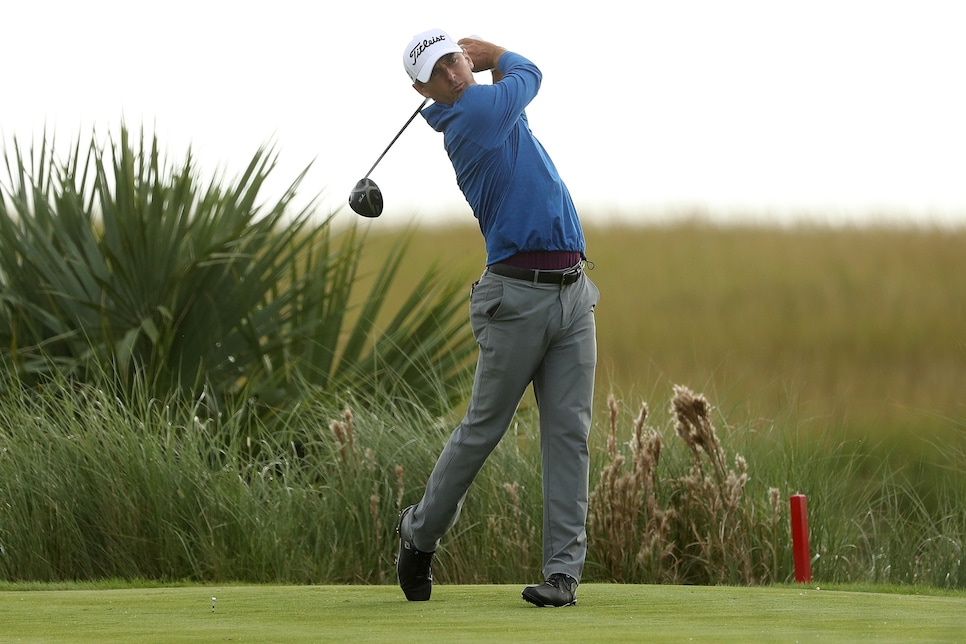 You've had a few equipment transitions during your career. What is your process for testing equipment and what was the interaction with the Titleist folks during that process?
My very first experience with Titleist has been through the golf ball, which I've played for a period of time now. So every time they come out with a new ball, apart from them telling me what the ball does, it's been an easy transition into it. That comes from a player's trust and my trust in Titleist is very high. Now taking that to clubs and the metalwoods in particular, my big focus was on the driver and the fairway woods. The way that the game is changing, it seems that every young player that comes out is hitting it farther, farther, farther. However, if you're not in the fairway, it's hard to play very good golf. So I was looking for the combination of enough distance with accuracy. During my testing I wore JJ [Titleist tour rep JJ VanWezenbeeck] out. We went through 8 to 10 driver heads and where I ended up right before heading to Asia for the CIMB Classic was with a TS3 and a TS2. I could have honestly flipped a coin and played either one of them. I went with the TS3, but if you took it away tomorrow the TS2 would be just as good.
The TS3 driver has a adjustable weight cog as well as adjustable hosel—do you use those functions?
One thing I've learned to do is that I change it everywhere I can, even in settings I know I will never end up playing. I just want to see what it does. So I purposely run through the whole gamut. I do that on the range as well as the course. One thing I've learned in my career is the driving range is not golf. It's something else. It's practice or mechanics building, but it's not the game. So I start there then go on the course. I also do that to understand and trust what the head is doing. The setting I ended up on was D-1 on the adjustable hosel, which is standard lie angle and slightly lower loft. Then on the SureFit cog, I flipped it so the heavier side is on the heel side, which promotes a slight draw bias.
You spoke of the fairway woods being important and I noticed you have a high-lofted, 21-degree fairway wood? Is that always in the bag, or is that a club that can be swapped out depending on the course you're playing?
It will stay in my bag most every event. Now at a British Open or in Hawaii when it gets windy, that could be a different story. We just play so many par 3s now that are between 240 and 250 yards and a lot of par 5s where we're going for it in two from that distance. So it fills a distance gap while still getting the ball high enough to stop it. The days of 2- and 3-irons are rapidly ending and the 5-woods or higher are definitely coming more into play for that reason.
Do you fit clubs to course often or keep the set makeup the same most weeks?
I try to keep it as similar as possible, but one thing I've learned working with [PGA Tour rep] Aaron Dill on the Vokey wedges is to start moving the bounce around a little from week to week depending on conditions. This year at the British Open was a great example of that as the turf was just so firm. I'm sure Aaron got worn out that week from players looking for less bounce on their wedges. Now, go to the other side where courses have manicured runoff areas and the grain running into you, guys are looking for something else. So the bounce on my wedges changes more than anything. Everything else stays pretty much the same.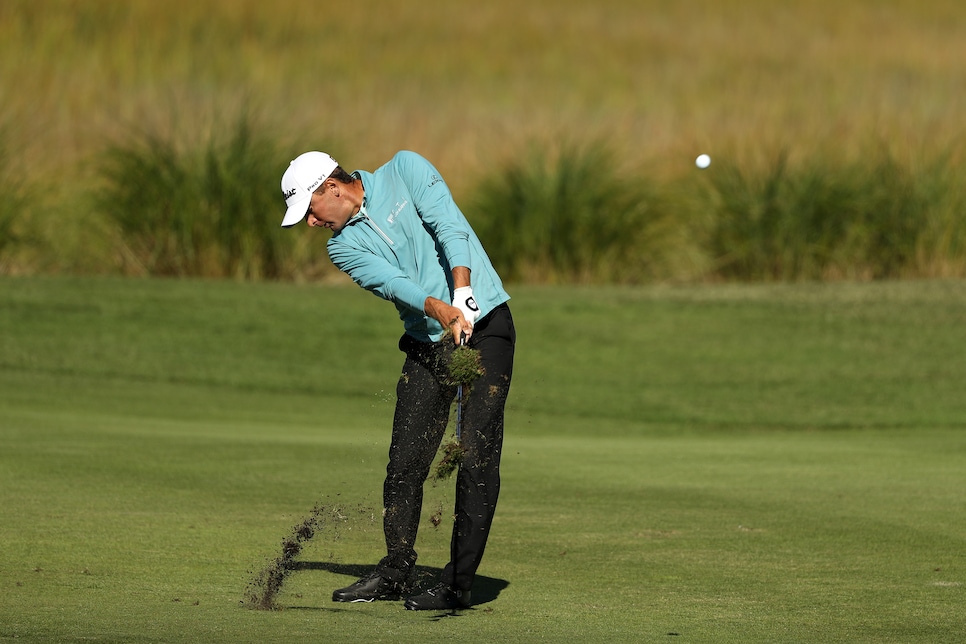 You had been using the Pro V1x but switched to the new Pro V1. How do you go about testing golf balls and what differences did you notice that prompted you to make that change?
The V1x I fell in love with off the driver. The combination of that ball with the TS3 driver I loved. But in working with Titleist on the new 2019 balls, we actually got more speed out of the driver with the new Pro V1 and it felt a touch softer to me around the greens, so that was a home run. The feel around the green is a player preference, but it was one I like and I didn't have to sacrifice anything off the tee, so that was an easy switch.
Do you have a final sanity check for golf ball or clubs—one thing that you test at the end and if that's spot on, then it goes in the bag?
First, I do my due diligence. I test pretty comprehensively. But once I'm comfortable that we've done that, I get on the golf course with it on a windy day. Fortunately for me at this time of year at home in Orlando, we tend to get some wind so I was able to get on the course with the clubs and ball and do that. When you have to hit an off-speed iron shot and it has to be a certain distance and you're trying to gauge how it's going to react, if you can get through those days without any surprises, then you know you've got it.
You have a split set of irons. How did you arrive at where to make the breaks in the set?
I've grown up playing more of a cavity-back style iron. Now the challenge with that is I don't like to see a ton of offset. So you're either playing more of a blade to not have the offset, or a cavity-back that maybe has more offset than I would like. So the split in my set kind of goes around where the offset changes, but I'm still looking to stay with forgiveness. That's why the AP2 fills the 5-, 6-, 7-iron and the CB is for the 8-iron through pitching wedge. Because I've played golf for so darn long, I want as much help down there as I can get and have never been a guy that plays a muscleback blade club. These fit my eye and have the forgiveness I'm looking for.
What's the one equipment mistake you see players in pro-ams do time and again?
They need to get fit. It's worth everything. I think people underestimate just how much tour players go through the fitting process and continually go through it. I make golf swing changes and as my swing evolves and improves, some of my equipment is going to need to change with that. The same for everyday players. By continually going through the fitting process, it helps optimize your equipment.That to me would be the best advice I can give.
When was the last time you hit a persimmon driver?
You know what, it's funny you ask that because my son asked me that yesterday. He was watching a YouTube video of Jordan Spieth playing a few holes with a persimmon driver. I think I was eight or nine years old, but it's honestly been so long ago I can't remember exactly. It's been forever.