LIV Golf
Charles Barkley passing on LIV Golf, will stay at 'Inside the NBA'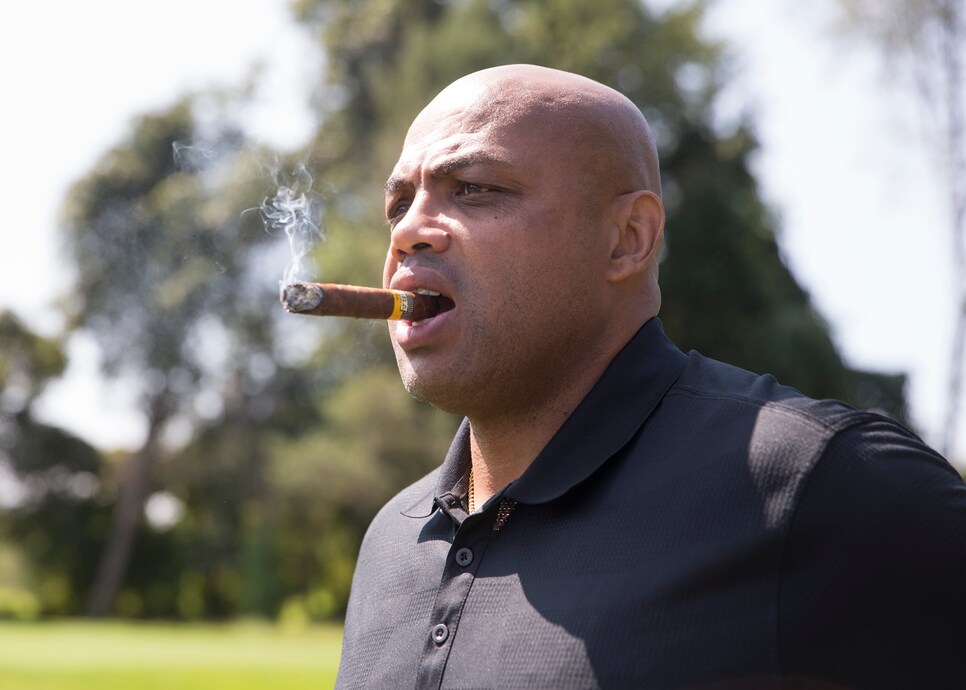 BEDMINSTER, N.J. — After weeks of rumors and an appearance at the LIV Golf pro-am Thursday at Trump Bedminster, NBA Hall of Famer Charles Barkley has decided not to join the Saudi-backed circuit's broadcast team.
"I want to thank Greg Norman and LIV for their interest in me," Barkley told the New York Post. "I wish those guys great success and nothing but the best. But, in my best interest, and being fair to Turner—because Turner and basketball have given me every single thing in my life—it is best for me to move on and I'm staying with Turner for the rest of my TV career."
Barkley, one of sports' most popular personalities for his work with TNT's "Inside the NBA" show, has dabbled in golf broadcasting with "The Match" exhibitions, run by Turner Sports. Earlier this month Barkley joined golf personalities Drew Stoltz and Gary McCord on SiriusXM PGA Tour Radio to discuss a potential move to the fledgling golf organization, saying he would be "foolish" not to take a meeting given the outlandish money potentially on the table. However Barkley said the jump could cost him his basketball gig.
"I have no idea how TNT is going to respond," Barkley said. "I don't even know if they'll let me do it. I might have to resign from TNT. Some type of broadcasting would be fun. But if I'm gonna have to lose TNT and lose my sponsors, it will have to be something crazy numbers-wise. I'm taking this meeting, I got no idea what Greg's gonna say to me, but if I'm going to lose TNT and my commercials, it will have to be a ridiculous number for me to move on."
Former NBC Sports' personality David Feherty will make his LIV Golf broadcast debut this week in Bedminster, with Feherty's former colleague Gary McCord also in discussions to join the circuit.