The Loop
Golf World Executive Editor Ron Sirak in the August 10 issue made a suggestion for improving the Solheim Cup that takes place later this week--an event a lot of us think is terrific as is. His suggestion is intriguing, however. Here's what he said: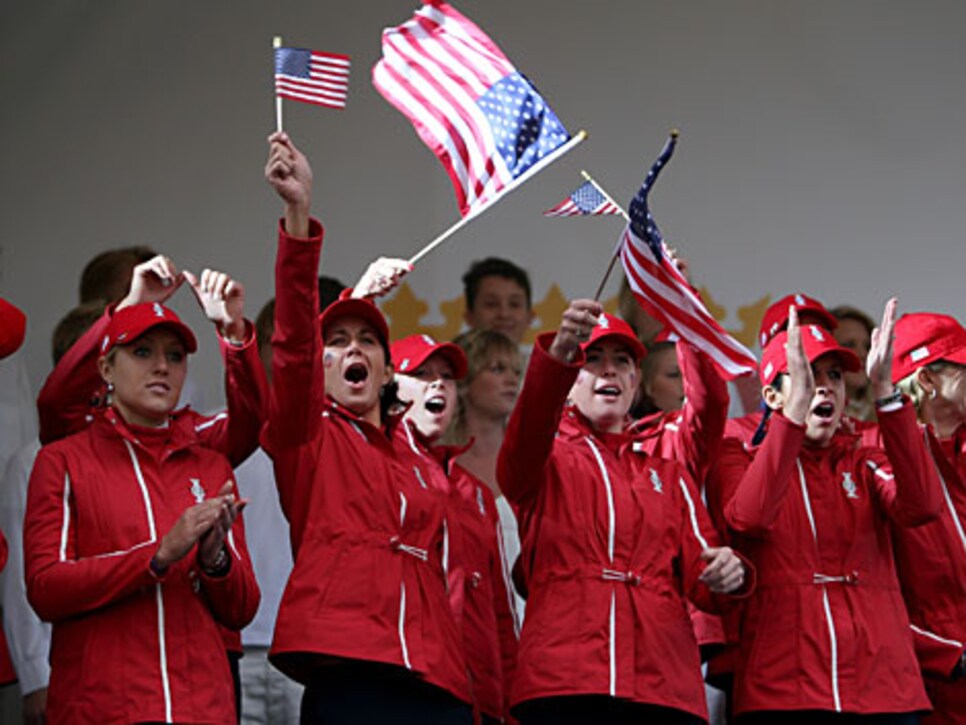 Five of the eight majors in the current Solheim Cup cycle -- the 2008-09 seasons -- were won by players not eligible to compete in the event: Eun-Hee Ji, Lorena Ochoa, Inbee Park, Jiyai Shin and Yani Tseng. Of the top 18 players in the Rolex Rankings, 13 are not eligible, six being from Korea, three from Australia, two from Taiwan and one each from Mexico and Japan.
This is a problem that needs to be fixed. Here's what can be done: Create three vertical teams: The Americas (Canada, United States, Mexico and South America); Europe/Africa and the Middle East; and Australia and Asia.
The event would remain biennial, but every two years the losing team from the previous competition would sit out. That would make winning the Cup all the more important, and recapturing it after a loss all the more intense.
One South Carolina reader like the idea a lot, but took it a step further:
Ron Sirak's suggestion to expand the Solheim Cup by creating three teams is excellent and much needed. Asian, Australian and African women golfers deserve an international team competition and would no doubt excel.>
Mr. Sirak recommends that the Cup remain biennial (every two years). I would urge that it become an annual event for three reasons: (1) the losing team would only have to wait two years to return to competition (instead of four); (2) the American women don't have the scheduling pressure of Ryder Cup/Presidents Cup every year, unlike the men; (3) women's golf worldwide would get some valuable and much-needed exposure, especially important now that the LPGA has lost several events from its annual schedule.>
(Photo: Andy Lyons, Getty Images)