The Loop
Champions Tour rallies around an ailing Sindelar
SONOMA, Ca. -- The visitors filed into Joey Sindelar's room at Sonoma Valley Hospital on Saturday night, guys he'd known for thirty years: Andy Bean. Jeff Sluman. Brad Bryant. Mike Stevens, president of the Champions Tour, was there along with Lonnie Nielsen, one of the guys who played through his group on the front nine that day in the Charles Schwab Cup Championship. "We're getting to that age when guys will start to go down," said a stunned John Cook, the third-round leader in the press room at Sonoma GC.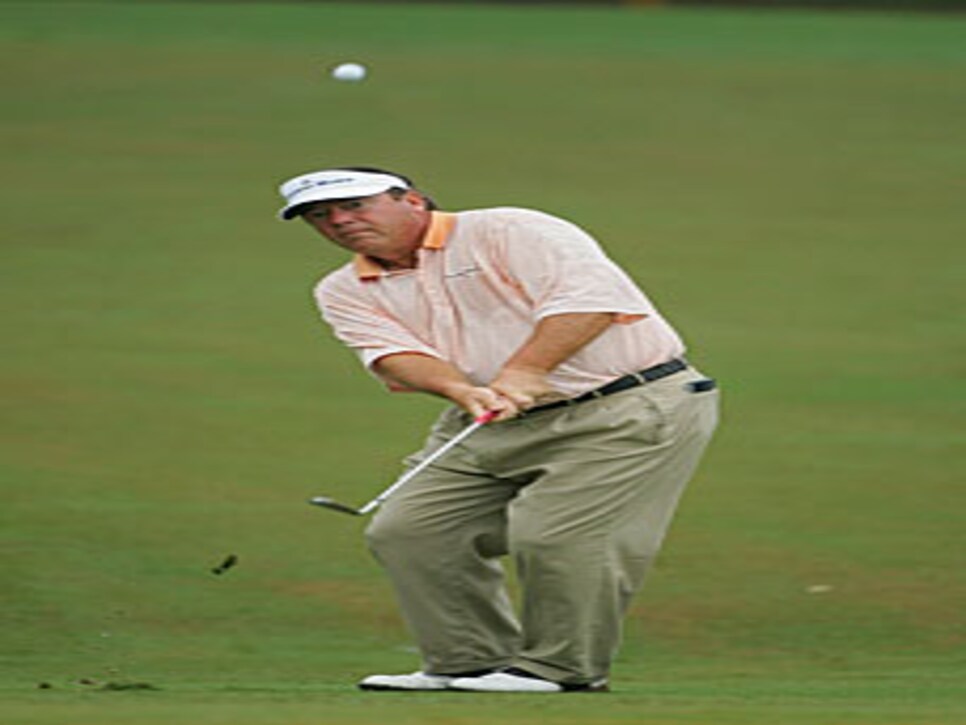 Sindelar, 51, was that man on Saturday, being taken from the course to a local hospital, where he was diagnosed with a pulmonary embolism, or blood clot to his lung, that was potentially fatal. In the intensive care unit, and on blood thinners, he didn't expect to fly home to Horseheads, N.Y. for upwards of a week. His wife, Sue, was flying out to be with him. "He could have dropped dead, but he was smart enough to quit," said John Buchna, his caddie for the past 26 years. "The doctor said you quit at the right time."
Short of breath, Sindelar asked Buchna on the back nine during Friday's second round if they were playing above sea level. But Saturday, the shortness of breath, the dizziness, was pronounced from the second hole. That was when Sindelar, his second shot in the greenside bunker on the par-5, said to playing partner Gil Morgan, "I'm not feeling good. Do you mind playing first?"
A paramedic and doctor arrived by the third hole, which is where Nielsen and playing partner Tom Jenkins played through. Sindelar hit a good shot into the par-3 fourth, but needed a cart ride up to the fifth tee. That's when he said to Buchna, "Johnny, I can't do it."
In a cart halfway up the fifth fairway, Sindelar pulled off his oxygen mask to say, "How is it that when I get my swing in a groove, does this happen?" One under for the day with three pars and a birdie at the second, where he asked Morgan to play first, Sindelar WDed and was taken to the locker room and eventually Sonoma Valley.
"They said if he had stayed out there much longer it could have been bad," said Bean later that night from his hotel room. "They think they have it under control, but he won be able to fly for 4-5 days and obviously this is something he's going to have to watch. All of us obviously want him to have a speedy recovery and get better."
(Photo credit: Michael Cohen/Getty Images)