The Loop
Chamblee: Tiger lacks firepower he once had
It always seemed unlikely that Golf Channel's Brandel Chamblee would temper his analysis of Tiger Woods in the wake of the controversy he created last year with his grading Woods' season an F and saying that he was "a little cavalier with the rules."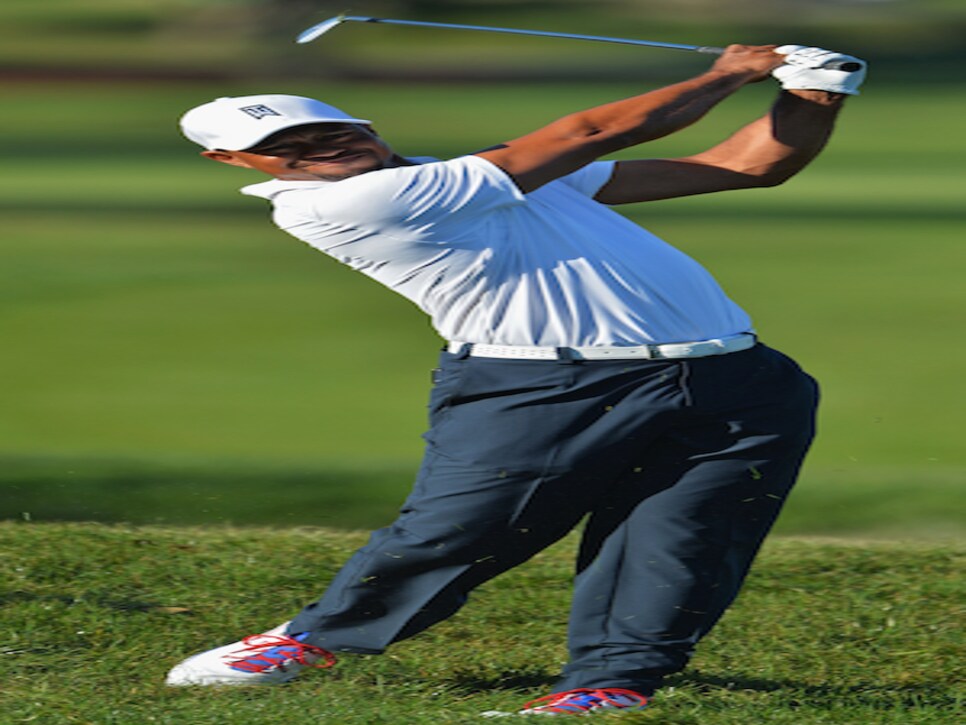 Here's proof, from Golf Channel's Golf Central Pregame Sunday morning, that Chamblee is still on the Tiger beat:
"Curious fact, that he is in his 17th year as a professional golfer and with all of his talents and skills and firepower he's never been able to come from further back than five on the PGA Tour to ultimately win. The last time he did that was 2009, at Bay Hill, and he was in the final group. At that stage of his life he was far more intimidating of a figure. This year he's played seven rounds of PGA Tour golf preceding this week. Six times he was beaten...Yesterday he was playing with Luke Guthrie. Tiger shot 65, Luke Guthrie also shot 65.
"Of course he thinks he can win. But he needs some help and the players don't think he's as capable of winning now as he used to be. In other words, he can't intimidate them to the extent that he used to. He's not as long as he used to be. His clubhead speed on the third hole yesterday was 115 miles an hour. Russell Henley's was 116, and he's not one of the longest hitters out here. Rory McIlroy was 122 miles an hour. In 2008, Tiger Woods' clubhead speed was 124 miles an hour.
"Literally and figuratively he doesn't have the firepower he used to have. He's got to win with different nuances."
Woods begins the final round of the Honda Classic trailing leader Rory McIlroy by seven.