The Loop
Chamblee: 'If Tiger were a football team and Foley the coach, he'd have been fired a long time ago'
Golf Channel's Brandel Chamblee, one of the most outspoken critics of Sean Foley and his work with Tiger Woods, said on the network's Morning Drive show on Monday that Woods' decision to part ways with Foley was a surprise "only…that it's taken this long."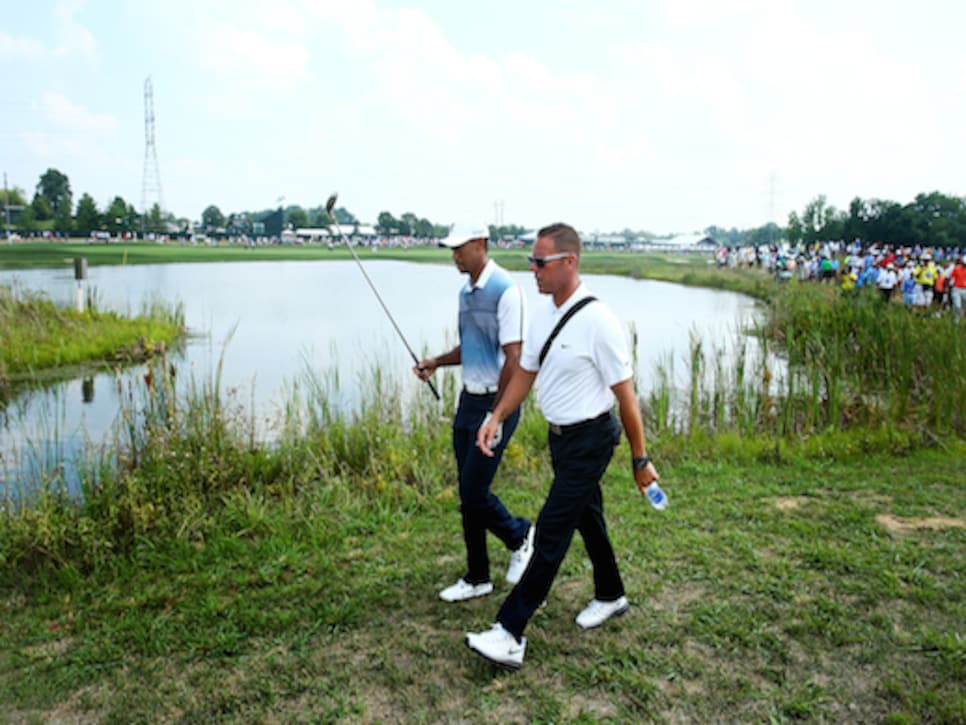 "It makes perfect sense," Chamblee said. "All of us have watched form the PGA Championship in 2010 until now, four years into it, and it's clear it hasn't been a great fit, Tiger and Sean Foley. This is not to disparage Sean Foley in any way. He works with two of the best swings in the game of golf in Justin Rose and Hunter Mahan. And if you'd have said to anybody, if you could work with a guy who teaches those two golf swings, would you like to spend an hour with him,' I think pretty much everybody would jump at the chance.
"And I've said this before, if Tiger Woods were a football team and Sean Foley were the coach, he'd have been fired a long time ago. That's not to disparage Sean Foley. He could go win the Super Bowl with Hunter Mahan or Justin Rose. It's just not a good fit for Tiger Woods."
More than two years ago, Chamblee was noting that it wasn't a good fit. "He needs to fire Sean, call Butch [Harmon]," he said in May of 2012. "I think that would get it done right there."